The unique culinary experience with top chef Igor Jagodic
Dinner in the Ljubljana Castle Vineyard
04. Aug from 19:00 to 22:00, Castle Vineyard, Ljubljana Castle
The Strelec Restaurant and the Ljubljana Castle are again offering a culinary experience par excellence – dinner in the Castle Vineyard.

Dinner in the Castle Vineyard is a superb culinary indulgence accompanied by exceptional wines in the magical surroundings of the Castle Vineyard, which is situated on the southern slope of the Castle Hill. Since 2016, 1050 grapevines of the white Chardonnay and the red Zweigelt varieties have been planted there.

Seasonal vegetables, fruit, local meat, quality ingredients from local producers, combined with the castle grapevine, will once again be the star ingredients of an unforgettable six-course dinner under the stars.

The trio of exceptional chefs Igor Jagodic, Mojmir Šiftar and Jan Gomboc will pamper you with unforgettable symphonies of flavours among the castle vines.

They will present their culinary delights in the following order:
28 July (Wednesday) Chef – Mojmir Šiftar
4 August (Wednesday) Chef – Igor Jagodic
26 August (Thursday) Chef – Jan Gomboc

This time, chef Igor Jagodic will pamper you among the castle vines.

In case of bad weather, the event will be cancelled. The dinner will be rescheduled and you will be informed about it on time.

From the Castle Park, there are signs leading you to the Vineyard in the direction of the tree-lined avenue. If you are arriving via the "Cesta kmečkih uporov" street, which leads up to the Castle, turn left towards the Vineyard at the big flowery bend. In any case, we recommend comfortable footwear.


In collaboration with: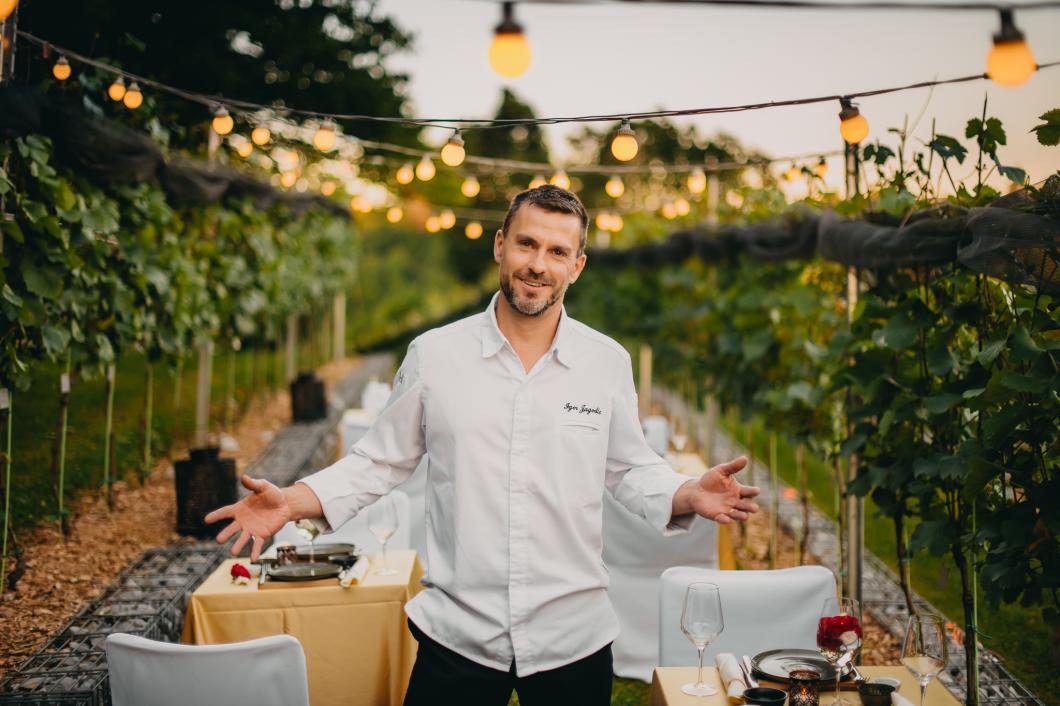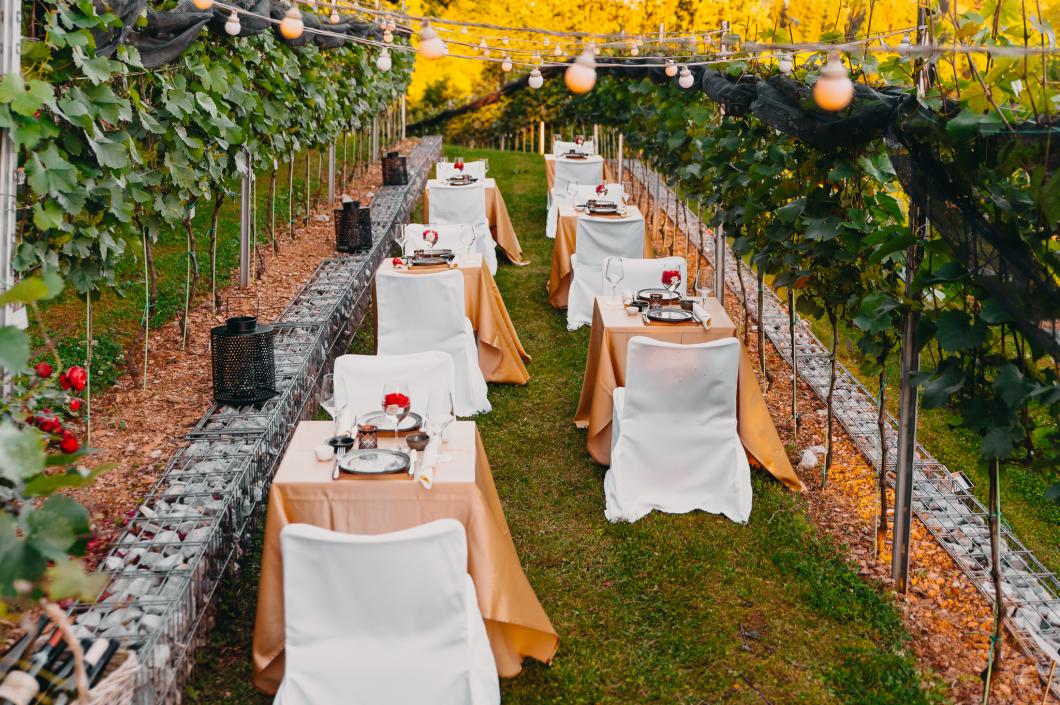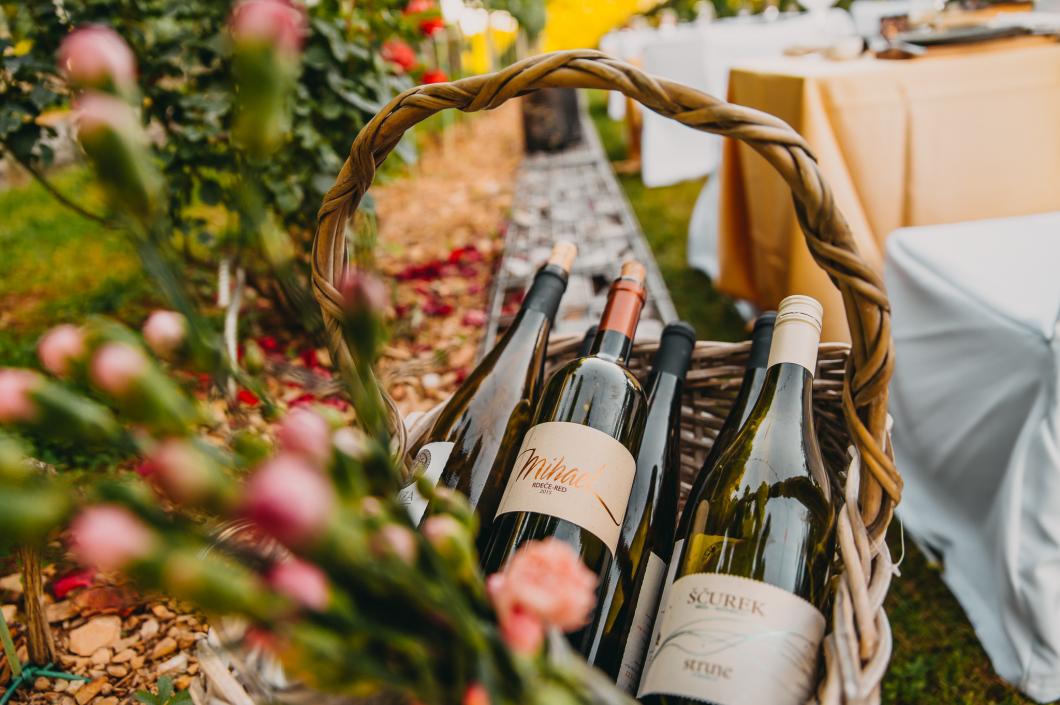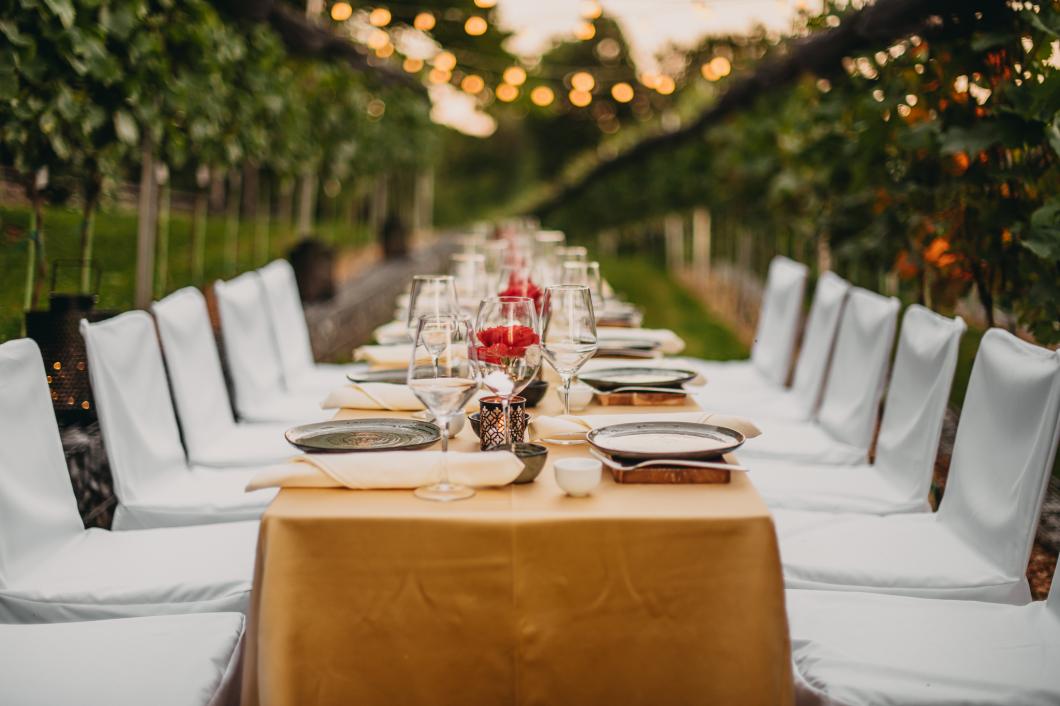 Tickets
The number of tables is limited. Reservations are required, and are accepted by email at marketing@kaval-group.si. Please inform us of any dietary restrictions when reserving a table. The reservation is confirmed upon payment of the proforma invoice.
Price is per person; wine is not included.
95.00 €