Festive December
Festive stalls full of fragrant delicacies, accompanied by Advent melodies. A nativity scene and festive performances, spiced with castle images and knights' stories, as well as a dance evening. Experience festive December from the highest point in the city and take in the most beautiful views of Ljubljana with its festive decorations.
Experience Festive December
The last month of the year is just crying out to be filled with memories that will mark the entire year. Castle flavours, melodies, events and gifts will leave the castle's mark on December open up a future full of heartfelt and happy moments.
Roasted Almonds

There are sweets that instantly remind us the festive season. One of these is certainly roasted almonds. Sweet, fragrant, crispy and so very good.

Carniolan Sausage

When you want something fortifying and homemade, Carniolan Sausage is the best choice. We served it with horseradish and bread with mustard.

Blueberry Liqueur

These small, sweet berries are simply superb when soaked in good spirits to highlight their taste and bring out their best.

Mead

Mead is a drink that gets the blood pumping. When we feel the warmth from inside, we know that it really is good.

Castle Mulled Wine

Feel like a glass of mulled wine? They say that the inhabitants of the castle never added water to mulled wine, and we follow this recipe.

Christmas Castle Tea

The magical scent reminds us of the warm, memorable moments with our loved ones, while the taste promises that all will be well.

Castle Honey

Honey is a precious gift of nature suitable for everyone, as it conveys the message that we wish the recipient good health and a sweet life.

Castle Cup

This lovely cup with a castle motif will instantly become the favourite cup of every lover of hot tea or aromatic coffee.

Castle Blanket

This warm, soft and elegant blanket will ensure that you will be warm and comfortable on cold days or evenings. The only other thing you will need is a good book.

Hand Puppets

Children will love this friendly puppet, which will come to life in mummy or daddy's hands and turn into their favourite toy.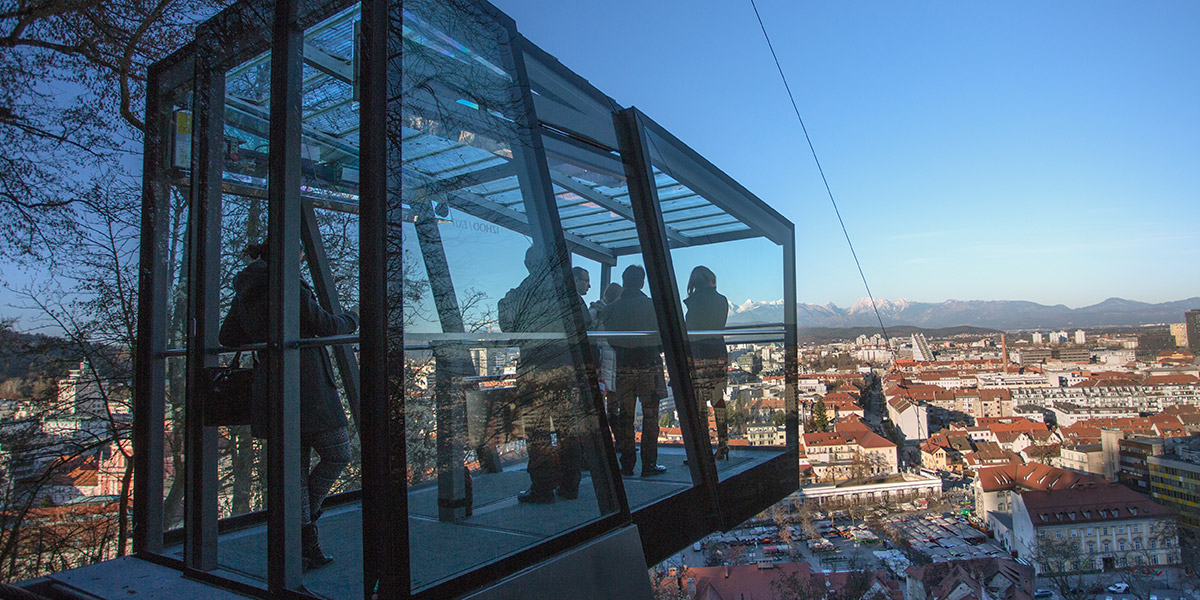 The most comfortable and picturesque route to the Ljubljana Castle is a journey in the funicular railway. It conveys you safely to the top of the Castle Hill in just a few seconds. During the ride, you will be impressed by the first in a series of marvellous views of Ljubljana with its festive decorations.
Furnicular Railway
It is a few steps from the bus stop to the funicular railway. Walk past the Puppet Theatre in Krek Square (Krekov trg) and you will find yourself at the lower funicular station. From there to the castle you can enjoy a short but scenic ride filled with stunning views.
Walking Paths
There are numerous walking paths leading to the Ljubljana Castle, providing you with a good way to warm up on cold December days. It is less than 15 minutes walk from the foot of the hill to the top.