Painting exhibition
Bojan Bensa: Importan Stories Shine Strongly
from 13. Feb to 17. May 2020, from 10:00 to 18:00, "S" Gallery, Ljubljana Castle
Bojan Bensa is exhibiting a selection of paintings from as early as 1983 until his most recent works, created while the artist was preparing for his most extensive exhibition in Ljubljana. The poetic title of the exhibition immediately identifies the most prominent field of the artist's creation: strong, vibrant, even wild colours. Through imaginative, but occasionally impulsive and unbridled colour power, a world of images emerges before us. It is a world imbued with the figures of both humans and animals, and above all an artistic world that oscillates between concreteness, based on specific content, and meditativeness, with a slight affinity to magic or even to the surreal quality of what is depicted. Bojan Bensa realises images mostly in complementary colour relationships, thus further enhancing contrasts and creating the necessary drama of the visual narrative, as well as a degree of mystery, which is particularly important to him: most notably the distant, uncommonly attractive and occasionally perplexing and mysterious world of Asia, especially Japanese culture. He draws parallels between narrative reality and narrative mysticism, but always remains on planes of recognition and a certain logic that imbue the painting with an artistic energy of enticing colour and content that radiates from the walls and captures the viewer, leading him or her to the world of artistic contemplation.

Curator of the exhibition: Dr Sarival Sosič


Bojan Bensa (born in 1956 in Ljubljana) graduated in painting from the Ljubljana Academy of Fine Arts in 1980, where he also completed his master's degree in 1983. He gained the status of freelance artist, which he still holds today, and later furthered his studies abroad in Paris (1994) and Berlin (2003). He has received numerous awards in Slovenia and abroad, and in 2014 was the recipient of the May Salon Award. Since 1973, Bojan Bensa has also practised martial arts, and is a karate master, instructor and trainer.


The exhibition has been prepared in cooperation with the Ljubljana Fine Artists Society.


We recommend using the funicular railway to visit the exhibition.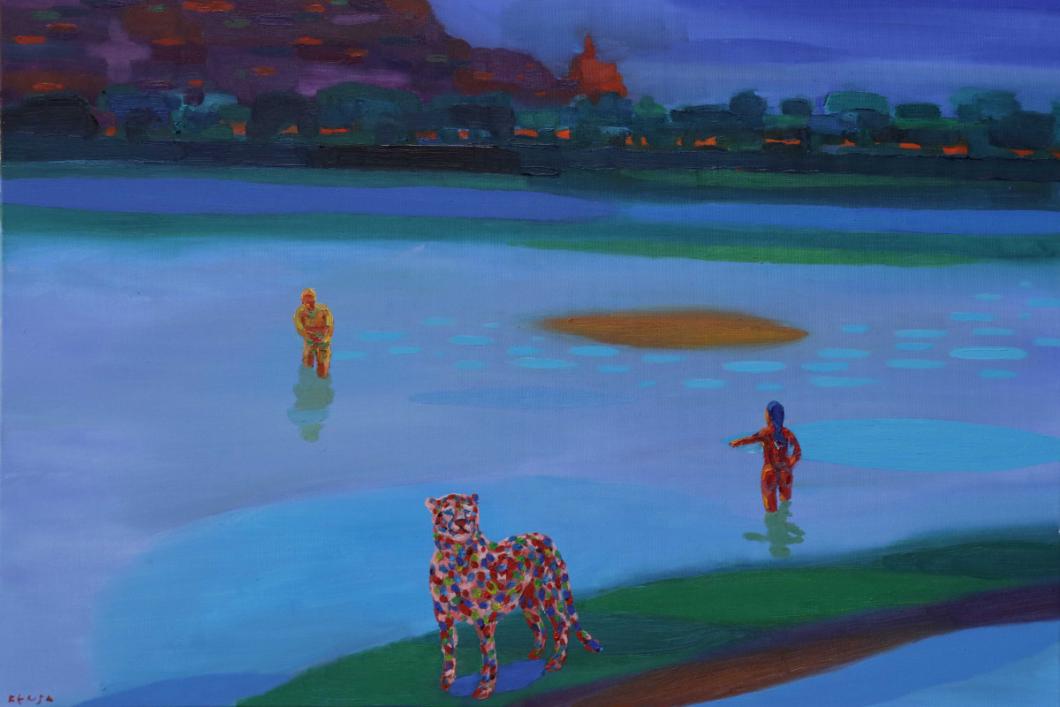 Tickets