from 25. Nov 2022 to 08. Jan 2023, from 12:00 to 19:00, Castle Courtyard, Ljubljana Castle
The most beautiful view of the festively decorated capital is from the peak of the city. Adorned in its December colours, the Ljubljana Castle's festive pulse is enriched by a variety of events for children, creative workshops, concert evenings at the Jazz Club, nativity scenes, a Christmas Mass, exhibitions and much more.
All of these events and the lively pulse of the castle in the glow of its festive decorations are joined by the Festive Fair in the Castle Courtyard. A carefully selected range of hot drinks, the aroma of coffee, hot chocolate, cinnamon and the traditional holiday "potica" cake, small snacks, selected Slovenian wines and sparkling wines to toast the holidays, a festive line of Friderik products from the Castle Shop, and the pleasant surroundings will convince you that the festive pulse above the city is really something special and a simply unmissable experience. Capture your memories from the castle in the lens of the photo corners, tag us and use the hashtag #castlechristmas. Seasons greetings from the peak of Ljubljana!
We recommend using the funicular railway to visit the event.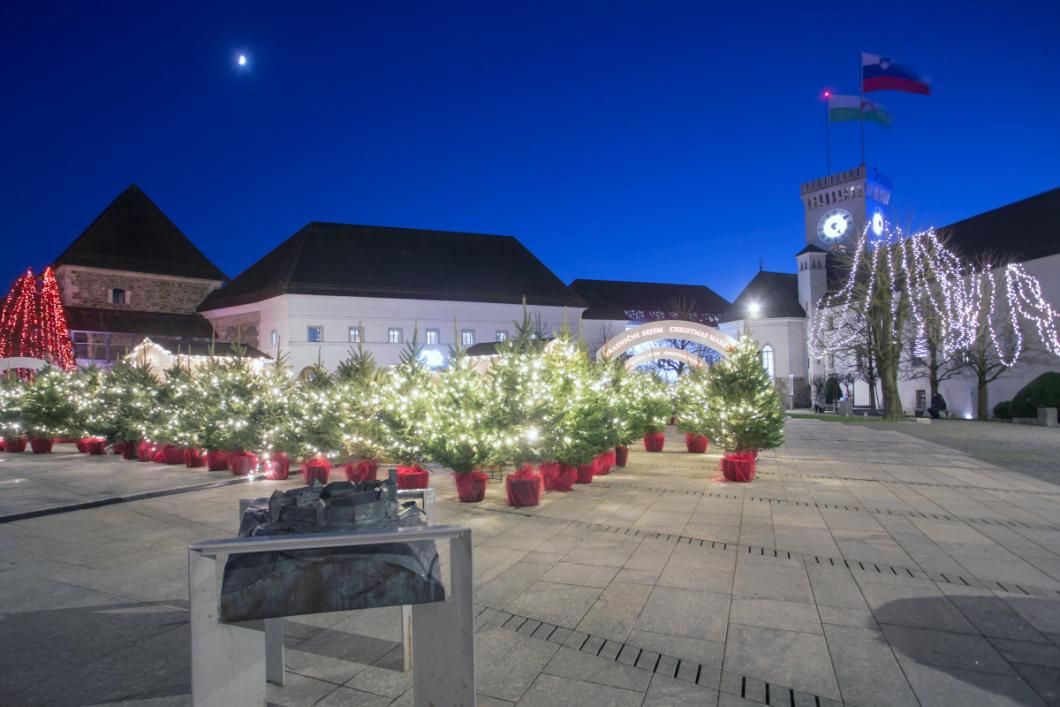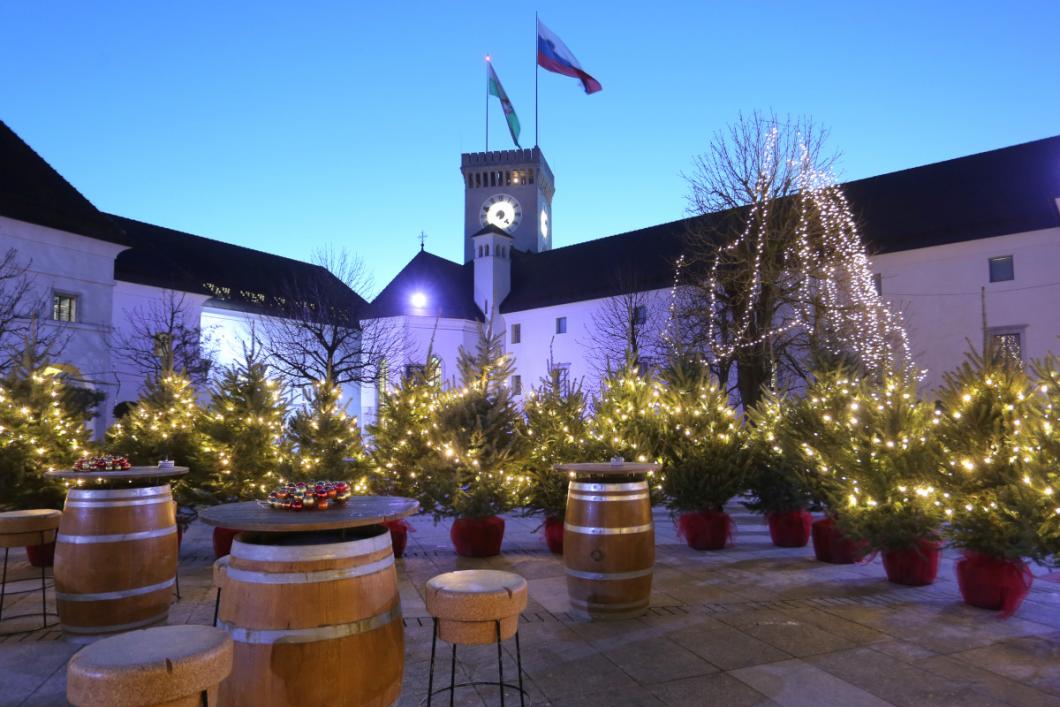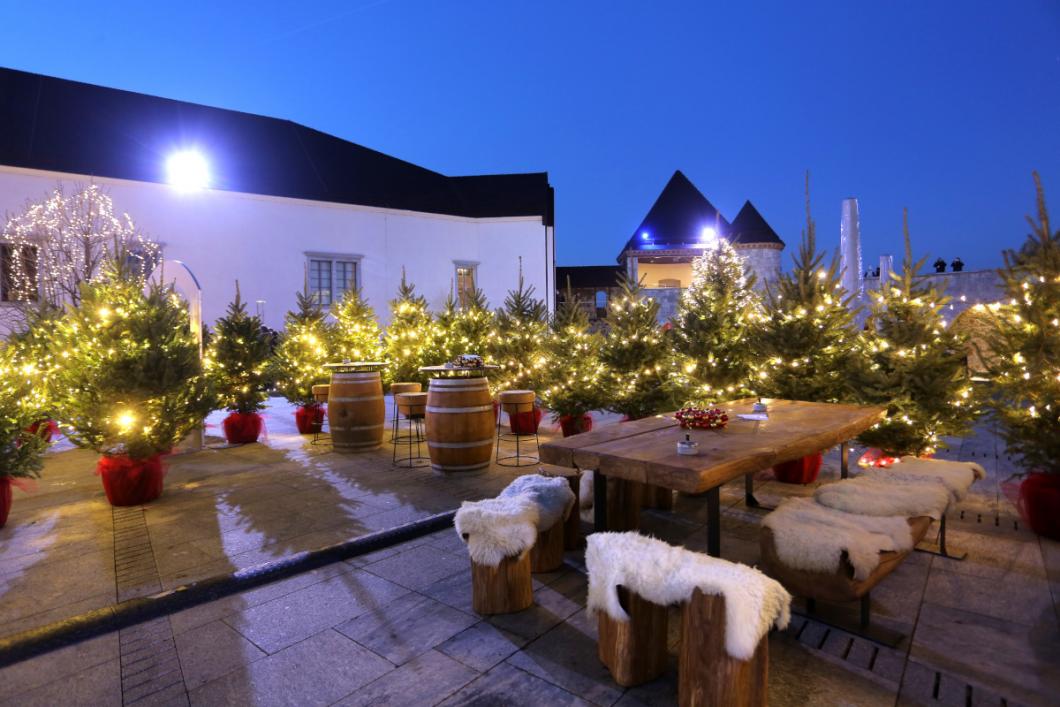 Tickets