Group Photography Exhibition
Guardians of the Rivers
from 09. Nov 2023 to 11. Feb 2024, from 9:00 to 18:00, "S" Gallery, Ljubljana Castle
Guardians of the Rivers is a group photography exhibition that connects Slovenian photographers, environmental and nature conservation experts, activists, artists, art and nature lovers, journalists and all other representatives of civil society and local communities.
The exhibition is characterized by two central motives: Slovenian rivers and women (guardians), and its purpose is to promote the protection of natural and human environments, especially inland waters, as well as sustainable development and a healthy lifestyle in coexistence with nature. The message of the exhibition is that every woman can be a protector of rivers, or, transferred to a broader meaning: each of us can be a protector of nature. In this regard, the exhibition, which has so far traveled all over Slovenia from Goričko to the Soča Canal, serves as a platform for meeting and connecting various environmental protection initiatives, the profession and the public in joint efforts for a better future. This story concerns all of us, including those not yet born.

The authors of the photos: Arne Hodalič, Katja Bidovec, Meta Krese, Barbara Čeferin, Uroš Abram, Matjaž Krivic, Manca Juvan, Borut Krajnc, Borut Peterlin, Tereza Kozinc, Katja Jemec, Ajda Zupan, Peder Gedei, Matic Zorman, Boštjan Selinšek, Nika Hölcl Praper, Stojan Spetič, Vedran Tomšić, Matej Pušnik, Ana Šuligoj, Metod Blejec, Una Rebić, Božidar Flajšman and Klemen Skubic.

The guardians: Gaja Brecelj, Sonja Bezjak, Tamara Tomanić, Nika Solce, Lučka Kajfež Bogataj, Mateja Sattler, Anastazija Makorič Bavčar, Slavka Bavdaž, Marjana Hönigsfeld Adamič, Tejka Pezdirc, Lučka Peterlin, Suzana Kobal, Teja Strajnar, Neja Čušin, Ingrid Čušin, Silva Čušin, Špela Borko, Hana B. Kokot, Manja Županič, Alenka Čas, Zarja Rojc, Zarja Bergoč, Lana Počkaj, Neža Primc, Hana Barak, Luen Hajmerle, Ela Primc, Andreja Slavič, Svetlana Slapšak, Nataša Dominko, Jana Kolman, Urška Kovač Mrak, Romina Pleško and Špela Kaplja.
Production: Zavod Gamayuna
Coproduction: Kulturno umetniško društvo Center 21 & Ljubljana Castle Public Institution
Project leaders: Alja Bulič and Erik Valenčič
Visual director: Sabell-Christina Fabian
Curator: Tereza Kozinc
Media Sponsor of the project of The Guardians Of The Rivers: Mladina d.d. Ljubljana
Guardians of Rivers project is supported by: Active Citizens Fund, Embassy of the Kingdom of the Netherlands in Slovenia, Royal Norwegian Embassy in Hungary, Sava Hotels & Resorts, Foto Format, Stritih, svetovanje za trajnostni razvoj and GoOpti.


Sponsor: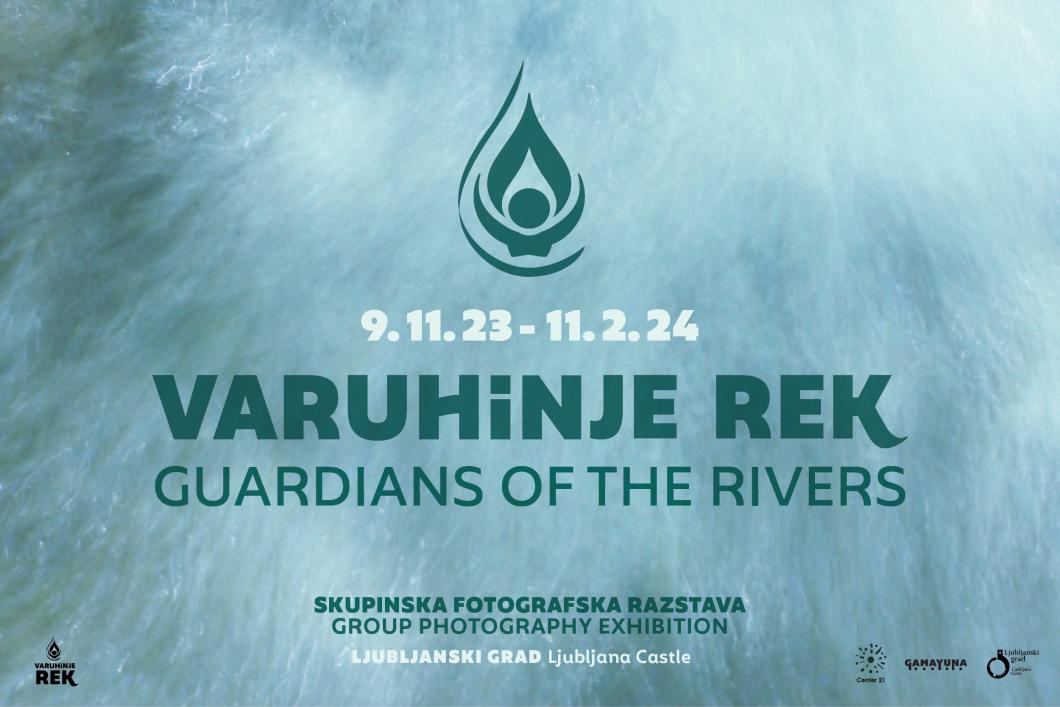 Tickets