The best green library on the peak of the green capital
Library under the Treetops 2017
from 16. Jun to 18. Jun 2017, from 10:00 to 20:00, Under the chestnut trees in the courtyard of the Ljubljana Castle
Library under the Treetops is a recognised and well-attended parade of free reading, browsing and enjoyment, popular among all generations of both domestic and foreign visitors to the capital.
In addition to the traditional castle reading corner under the chestnut trees in the courtyard of the Ljubljana Castle, accompanied by live reading music on Sundays, in 2017 we will also arrange an architectural corner with selected literature about architecture and the other fields of activity of Jože Plečnik, entitled Plečnik and Architecture in Books. This year, we mark the 60th anniversary of the death of the renowned Slovenian architect.
Every Sunday at 11.00 am, the browsing and reading of books will be accompanied by live mood music.
The reading adventure is organised in collaboration with the Divja Misel Institute.
We recommend using the funicular to visit the library.
Sunday, 18. 6. 2017: Nejc Panič
After initially studying the classical guitar, Nejc Panič  became fascinated by the flamenco guitar, which he discovered through studying with Andalusian 'gitanos' at the Rotterdam Conservatory. His temperamental repertoire combines flamenco, bossa nova, classical and film music, as well as his own original compositions.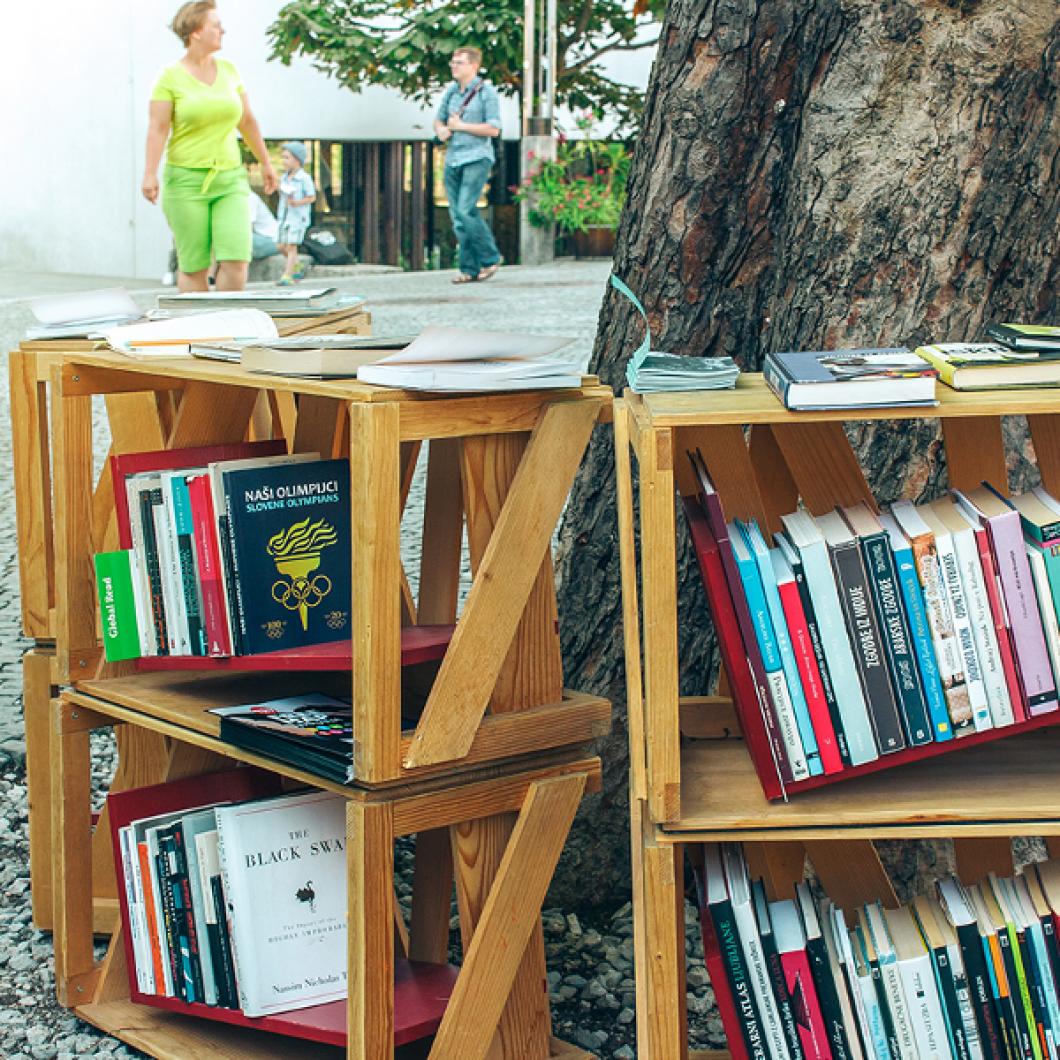 Tickets