Thematic exhibition
Mighty Guardians of the Past: Castles in the Slovenian Lands
from 18. Apr to 17. Nov 2019, from 9:00 to 21:00, Casemate, Ljubljana Castle
 Castles have always stirred our imagination. Irrespective of their importance and renown, castles, with their might and solidity, from up close or from afar proudly draw our attention to their past role as guardians of the countryside, cities and borders, and of their mainly noble inhabitants.
Within their walls, castles also guard many stories and legends that weave around them and are deeply embedded in our consciousness. Most often in ruins, only rarely preserved or even maintained, medieval castles are still synonymous with that distant time usually referred to as feudalism, although castles were actually created only in the mature feudal age, from the eleventh century to the beginning of the Early Modern Period, when they were replaced by more comfortable mansions in the valleys and on the plains.
The central thematic exhibition at the Ljubljana Castle in 2019 reveals Slovenia as a country of castles. With its exposé of five Slovenian castles and their associated personalities who marked Slovenia's past, and with various photographic material and models, the exhibition illuminates the rich heritage that has been preserved for us through the centuries by castles.
The exhibition is dedicated to the memory of art historian, conservator and castle expert Dr Ivan Stopar, who, with his decades of original and passionate work, brought the Slovenian castle heritage closer to people.
Creative team: Dr Igor Sapač, Marko Brunskole, Helena Türk, Petra Kučič, Andreja Dular
Collaboration in developing the concept and designing the exhibition: Sanja Jurca Avci assisted by Tomaž Budkovič
Exhibition graphic design: Dolores Gerbec

ACCOMPANYING PROGRAMME:
Expert guided tour of the exhibition with castle expert Dr Igor Sapač, Casemate, at 6.00 pm:
- 5 June
- 23 October
Humorous Conversation Evenings, Castle Theatre, at 6.00 pm:
- 17 October: The Habsburgs and Other Noble Clans, about noble clans in the Slovenian lands and in popular culture, with Boštjan Gorenc-Pižama, Anže Tomić and Roman Vučajnk;
- 14 November: Castles, Dungeons, Bastions and Bergfrieds, about the history of the Ljubljana Castle and other castles, actual, literary and cinematographic, with Boštjan Gorenc-Pižama, Anže Tomić and Hana Stupica.
Guided tours, by arrangement for the duration of the exhibition:
- Friderik the First – A Fugitive Rat and His Tricks, guided tour (for children aged 5 years and older)
- Guided tour of the exhibition Mighty Guardians of the Past (for adults).
Ticket price for viewing the exhibition:
- €6.00 (adults)
- €4.00 (children (7–18 years), students, pensioners, groups of more than 15 people)
Free admission for visitors with a Castle Ticket.
Ticket sales: Ljubljana Castle sales points, the lower funicular station on Krek Square, www.ljubljanskigrad.si and all www.mojekarte.si sales points.

We recommend using the funicular railway to visit the exhibition.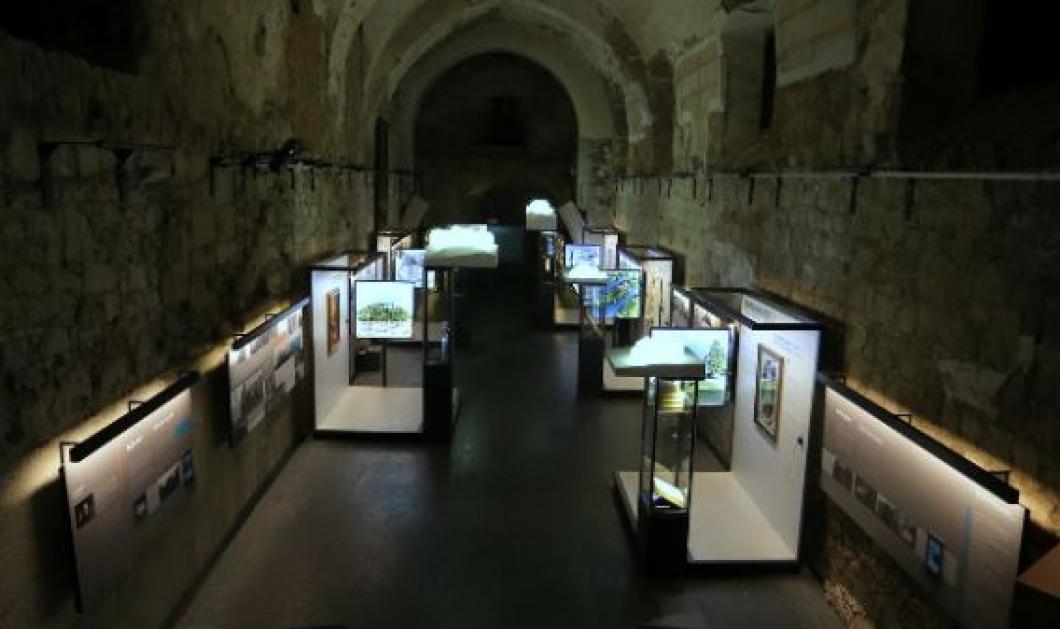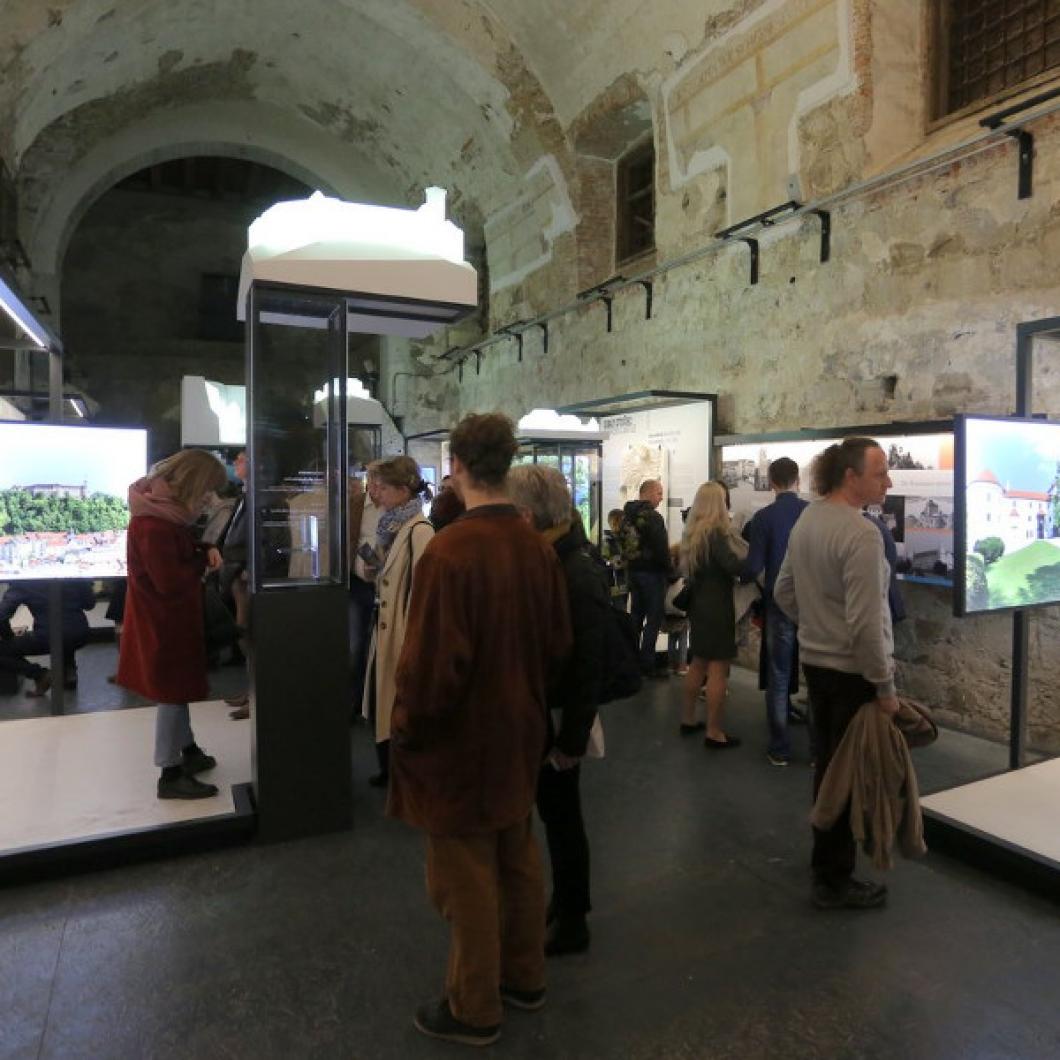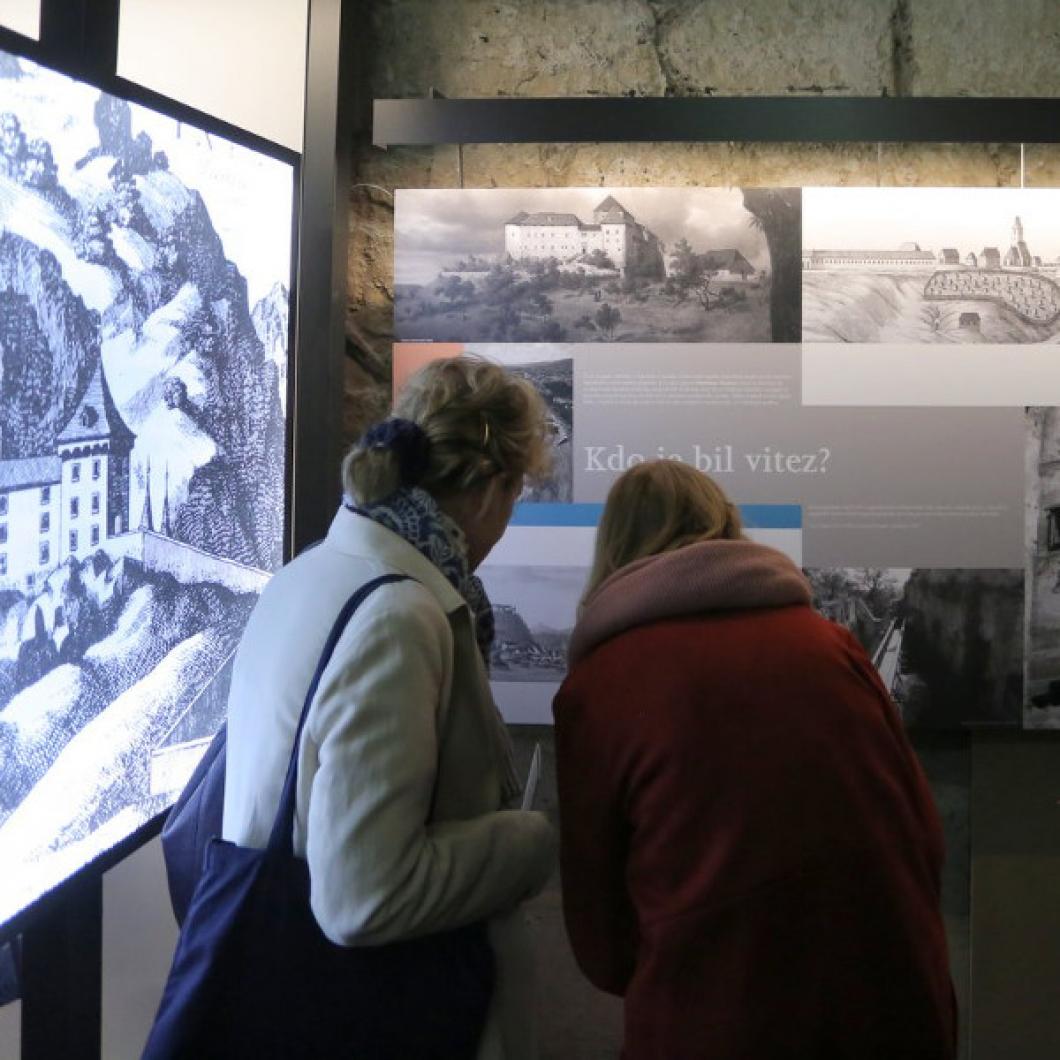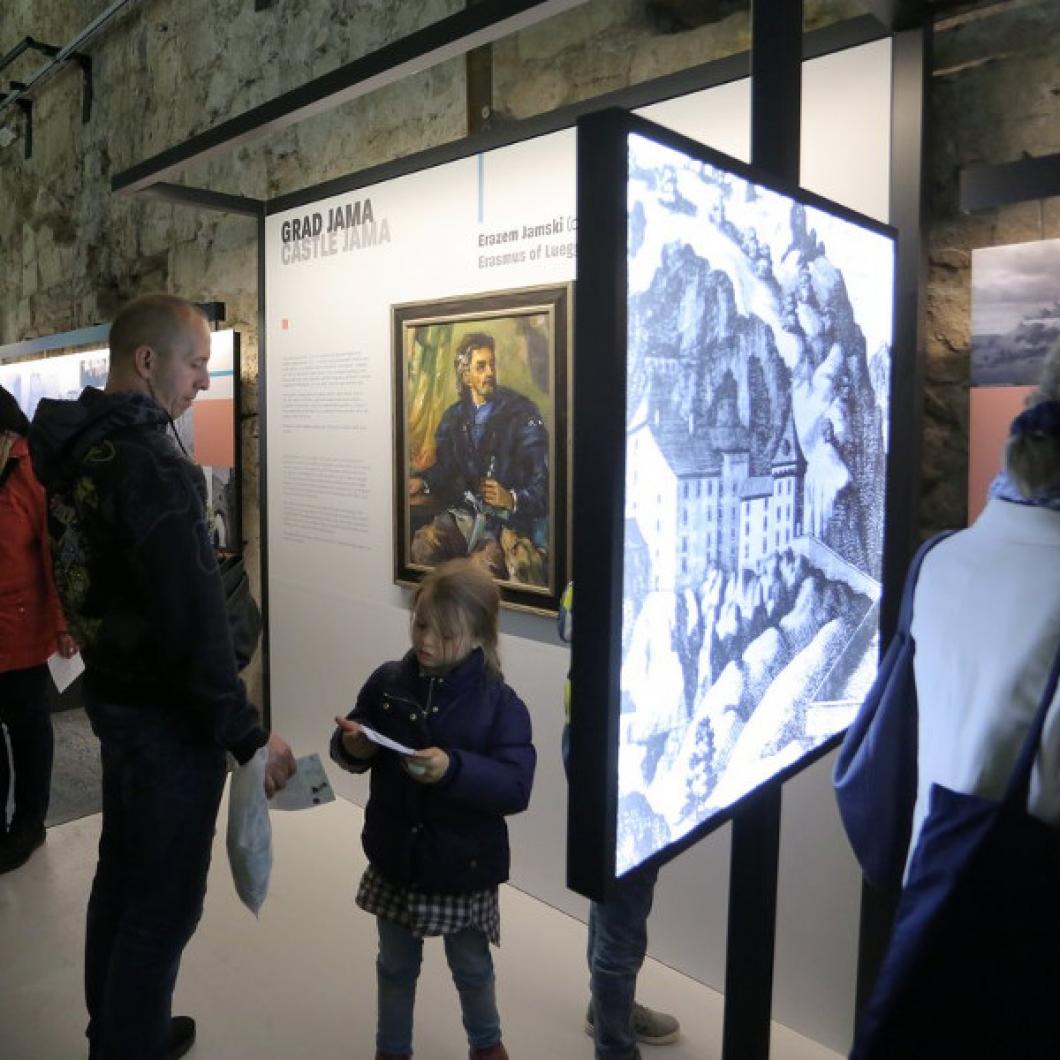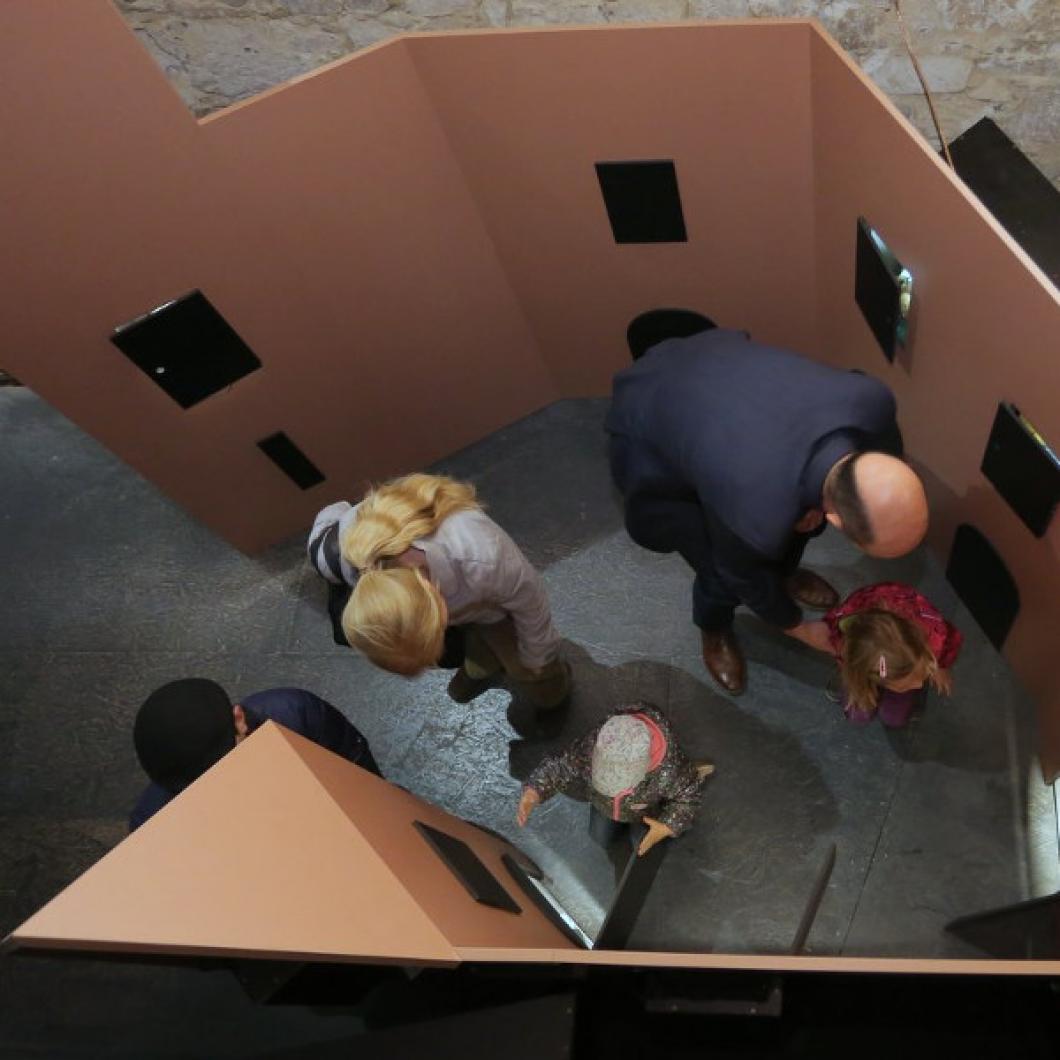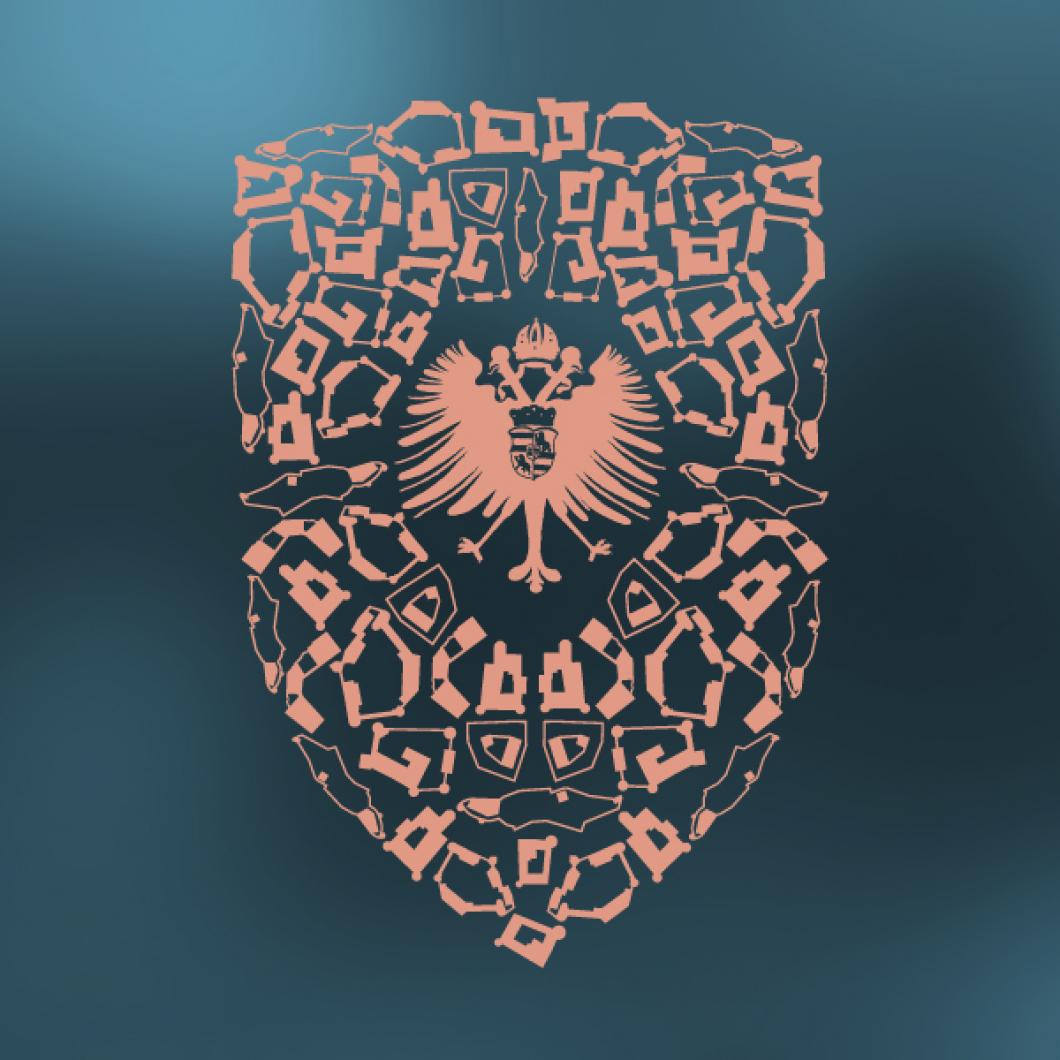 Tickets