The Ljubljana Castle Jazz Club
Prismojeni profesorji bluesa - POSTPONED
26. Nov from 20:00 to 23:00, Rock Hall, Ljubljana Castle
Already have your ticket?
Buy your ticket online, at the lower funicular station, or at the castle box office.
POSTPONED
Due to the newly adopted government measures to curb the spread of the Covid 19 virus, the concert has been postponed to a date to be determined later. Tickets already purchased will be valid for the alternative date, so there is no need to exchange them. If you prefer, however, a refund of the price of tickets already purchased can be obtained at the place of purchase. For more information, please write to us at: info-center@ljubljanskigrad.si. Thank you for your understanding.


Prismojeni profesorji bluesa is a young music group that launched itself into the first league of the Slovenian music scene even before the release of its debut album. The album Family was released in March 2016, and was followed by sell-out concerts at Kino Šiška and Križanke. In 2018, they recorded a studio album, and in 2020 an album with exclusively Slovenian lyrics. This year, the band has released the double concert album Križanke. Wacky Blues Professors play blues rock in their distinctive eclectic style, which is the result of various influences. Julijan Erič draws from the tradition of blues and rock of the 60s, Miha Žinger Ribarić from funk, rap and metal, and Zlatko Đogić from soul and rock'n'roll. The new member of the band is the versatile keyboardist Aleš Uhan. They themselves often say that their music is a trance, a kind of meditation that occurs through attentive listening and improvisation. Just when they have risen to a dynamic climax and you have the feeling that there is nowhere left to go, they know how to raise the energy even higher.

Musicians
Julijan Erič, guitar, vocals
Aleš Uhan, keyboard
Miha Žinger Ribarič, bass
Zlatko Đogič: drums, vocals


The Ljubljana Castle Jazz Club is open from 7.00 pm to 11.00 pm, live music starts at 8.00 pm. With the purchase of tickets to Jazz Club events, ticketholders are entitled to a reduced return fare for the funicular railway. Operating time of the Funicular Railway is till 11 pm.

In order to attend cultural events, visitors must provide evidence that they fulfil one of the three Covid-19 prevention conditions: recovered, vaccinated or tested.

The performance of the concerts will be adapted to the current measures related to the Covid-19 pandemic.


Sponsor of the festival: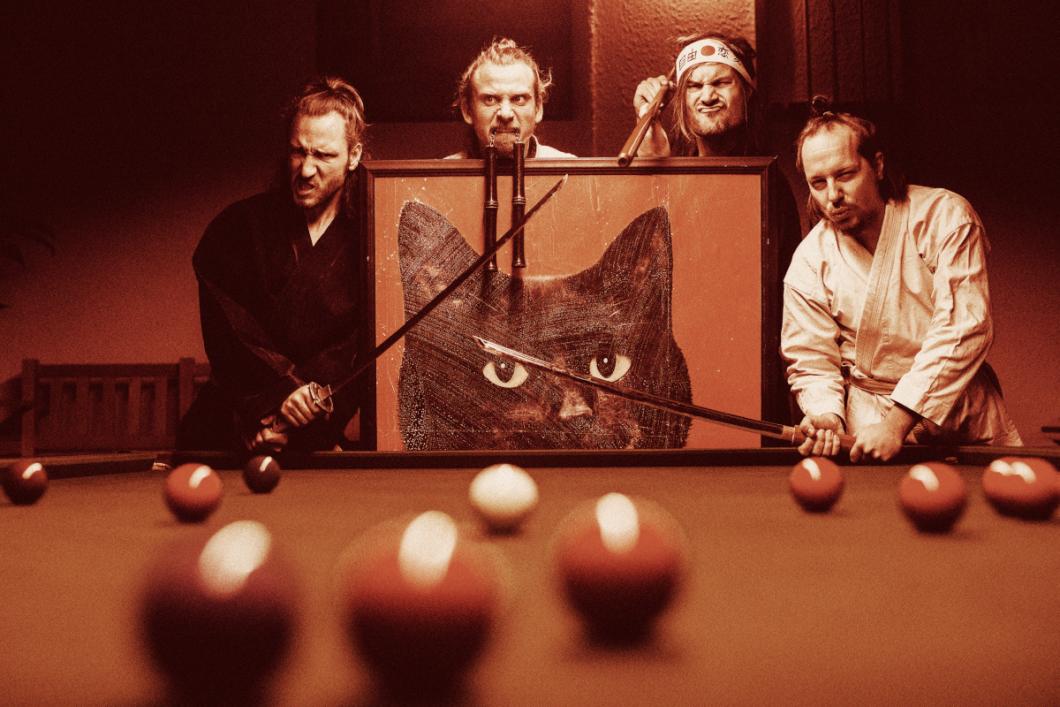 Tickets
Ticket sales: Ljubljana Castle sales points, the reception of Hostel Celica, the lower funicular station, www.ljubljanskigrad.si and all www.mojekarte.si sales points (including Petrol service stations, Kompas branches throughout Slovenia, etc.).