In cooperation with: Imago Sloveniae
Saratoga High School Symphony Orchestra and Wind Ensemble (USA)
12. Jul from 20:30, Castle Courtyard, Ljubljana Castle
Saratoga High School Symphony Orchestra
Saratoga High School Wind Ensemble
Conductors:
Michael Boitz
Jason Shiuan

Symphony Orchestra programme:
Aaron Copland (1900–1990), Hoe-Down from Rodeo
Antonin Dvořák (1841–1904), Slavonic Dance No. 1 (arr. George Szell)
Pietro Mascagni (1863–1945), Intermezzo from Cavalleria Rusticana
Mason Bates (1977), The B-Sides
Leroy Anderson (1908–1975), Fiddle Faddle
Julius Fučík (1872–1916), Florentiner March, Op. 214 (arr. Bruno Hartman)
INTERMISSION
Wind Ensemble programme:
Julius Fučík (1872–1916), Fanfare Sounds (arr. John R. Bourgeois)
Neil Hunter, Pine Ridge Rag (arr. David Marlatt)
Aaron Copland (1900–1990), Variations on a Shaker Melody from Appalachian Spring
Karl King (1891–1971), The Melody Shop (arr. Andrew Glower)
Jonathan Newman (1972), Across the groaning continent from Symphony No. 1
Jerry Bilik (1933), Block M
Hirotaka Izumi (1958–2021), Takarajima (arr. Toshio Mashima)

Saratoga High School has a very strong music tradition with nearly 40% of the student body involved in musical activities. For the first time ever, their Wind Ensemble and their Symphonic Orchestra are coming to play for us in Ljubljana, Slovenia, under the baton of Michael Boitz and Jason Shiuan.
Michael Boitz is Director of Orchestra and Band at Saratoga High School. Boitz has led Saratoga High School on concert tours to Spain, Austria, Switzerland, Germany, the Netherlands, Belgium, and Australia. He has been awarded both the California Music Educators Association Band Educator of the year and the Richard R. Levin Orchestra Educator of the Year. He has also been named Teacher-of-the-Year by the Los Gatos-Saratoga High School District, and has been inducted into the John Phillip Sousa Legion of Honour. Boitz has also personally been awarded Honorary Commendations from the City of Saratoga. He completed his undergraduate and graduate studies at Concordia College in Moorhead Minnesota and earned his master's at Northwestern University.
Jason Shiuan is the Performing Arts Department Chair and Director of Bands at Saratoga High School. Shiuan manages all aspects of the Saratoga High School Music Department, and in addition oversees the SHS band program. Internationally, Shiuan served as an ASTEP Artist in Residence at the Shanti Bhavan Residential School in Tamil Nadu, India. In 2015, Shiuan was awarded the Presser Undergraduate Scholar by the Bienen School of Music. In the same year, he was also accepted as a Fulbright ETA Scholar. In 2019, Shiuan was selected to represent California for the 22nd annual "50 Directors Who Make a Difference" by School Band and Orchestra Magazine. In 2022, Shiuan received the CMEA Bay Section Gilbert T. Freitas Annual Memorial Band Award. Shiuan completed his undergraduate studies at Northwestern University with summa cum laude in Music Education, Saxophone Performance, and a Certificate in Integrated Marketing and Communications.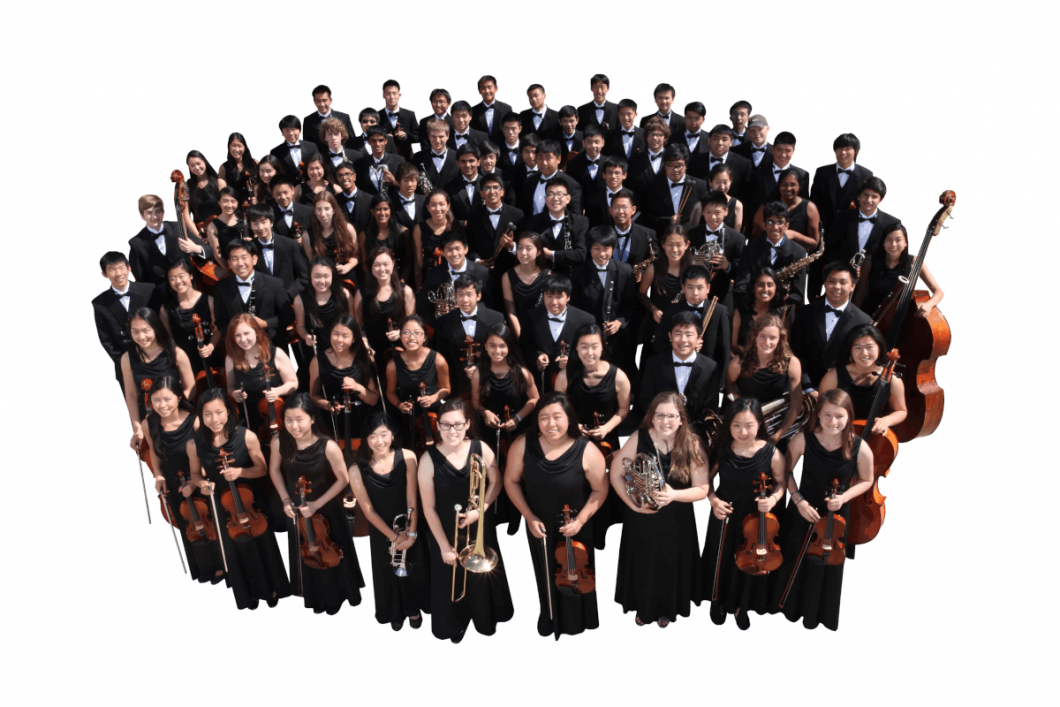 Tickets
Free admission.
Free tickets must be picked up in advance at the office of Imago Sloveniae (Gornji trg 16) or at Ljubljana Castle sales points on the day of the event.
In case of bad weather, the concert will be held at the Slovenian Philharmonic.