National Geographic Slovenia photographic exhibition
(Un)Known
from 17. Oct to 18. Jan 2020, from 8:00 to 9:00, "S" Gallery, Ljubljana Castle
Ljubljana
Almost a decade in the making, this photographic cycle by three artists reveals spaces that either are unknown and inaccessible to the general public, or are familiar city scenes viewed from different perspectives, sometimes so unusual that we do not even know what we are looking at.
The photographic cycle is the result of the collaboration of three photographers whose individual languages are largely determined and limited by the laws of commissioned, most often promotional photography. On the one hand, this kind of photography requires a great deal of skill and even more technical equipment, but on the other, due to its various limitations, it gives rise to creative tensions that seek to escape the expectations of the client and the imagined target group, tensions that ferment within the artist: the potential of creative aspirations, what would happen if ...
The lights that normally illuminate all kinds of splendour and luxury were first directed towards the basement of the city, the sewers, before being taken to the rooftops of Old Ljubljana, a dump on the marshes and a nuclear reactor; they documented the abandoned walls of the National Gallery during restoration works, they illuminated the street Gosposvetska ulica during the discovery of Roman sarcophagi, they examined Plečnik's works, looking down on them with respect ...
Artists: Branko Čeak, Domen Pal, Jože Maček
The project was conceived as a commission for the Slovenian edition of National Geographic Magazine, where it has received two publications, but over the years it has outgrown the (yellow) frames of the magazine. According to the artists, it will probably last as long as they last themselves.
In cooperation with:
We recommend that visitors use the funicular railway to attend the photographic exhibition.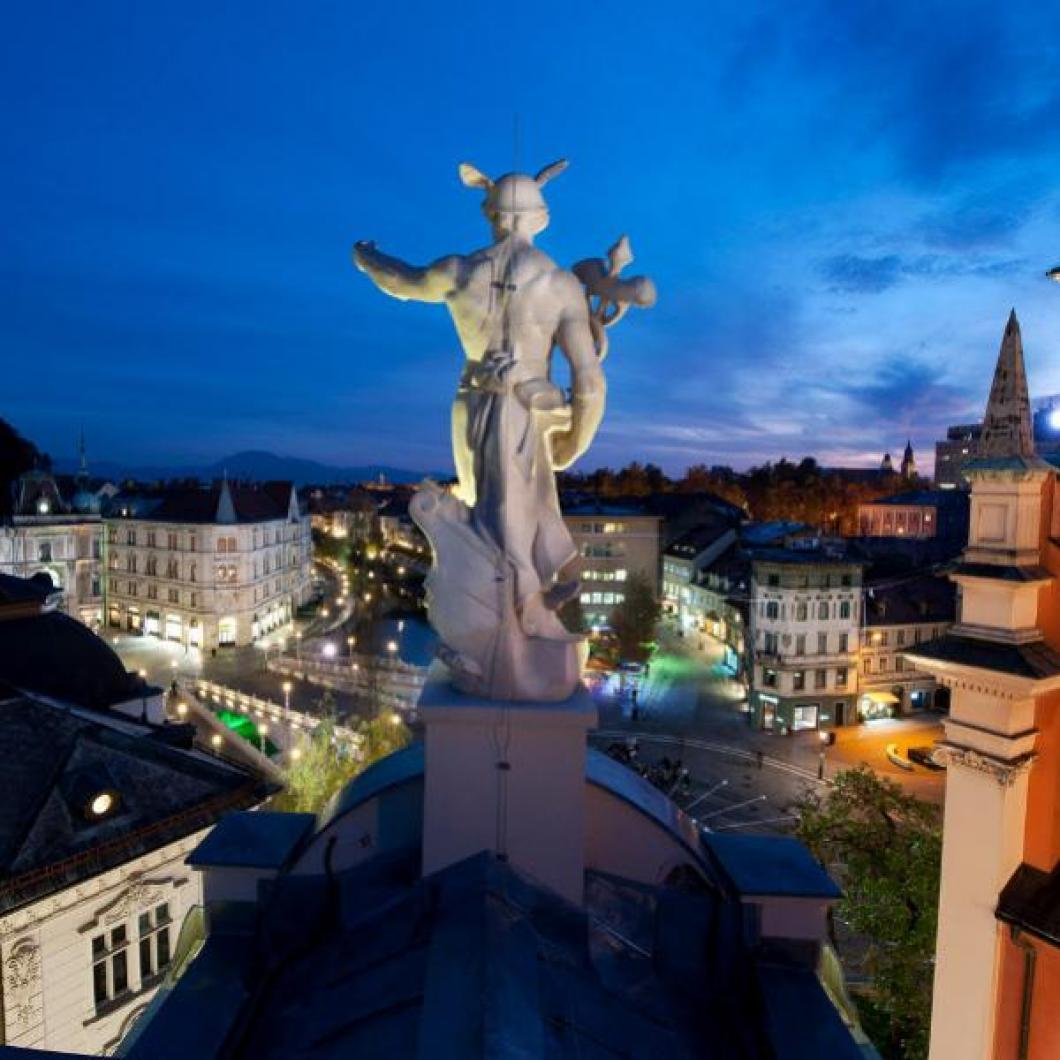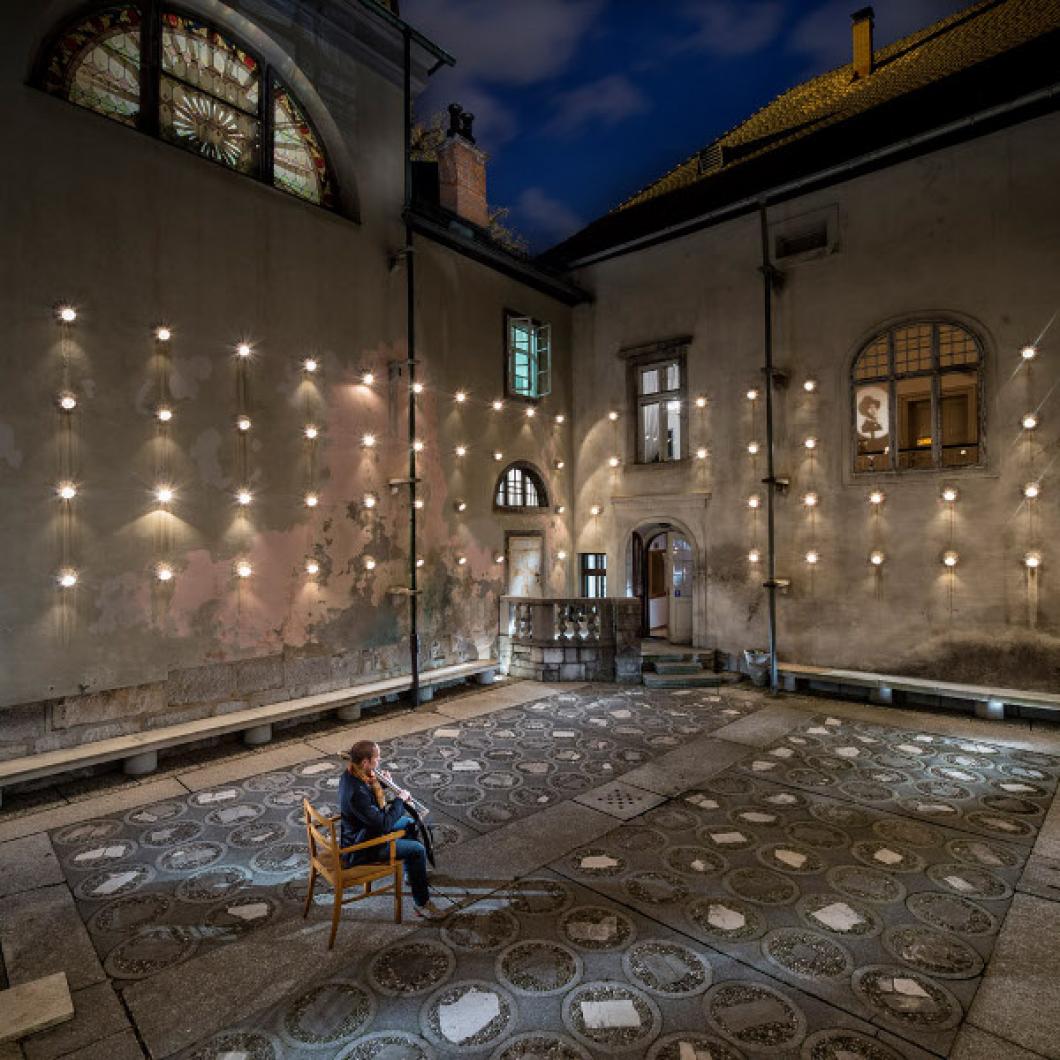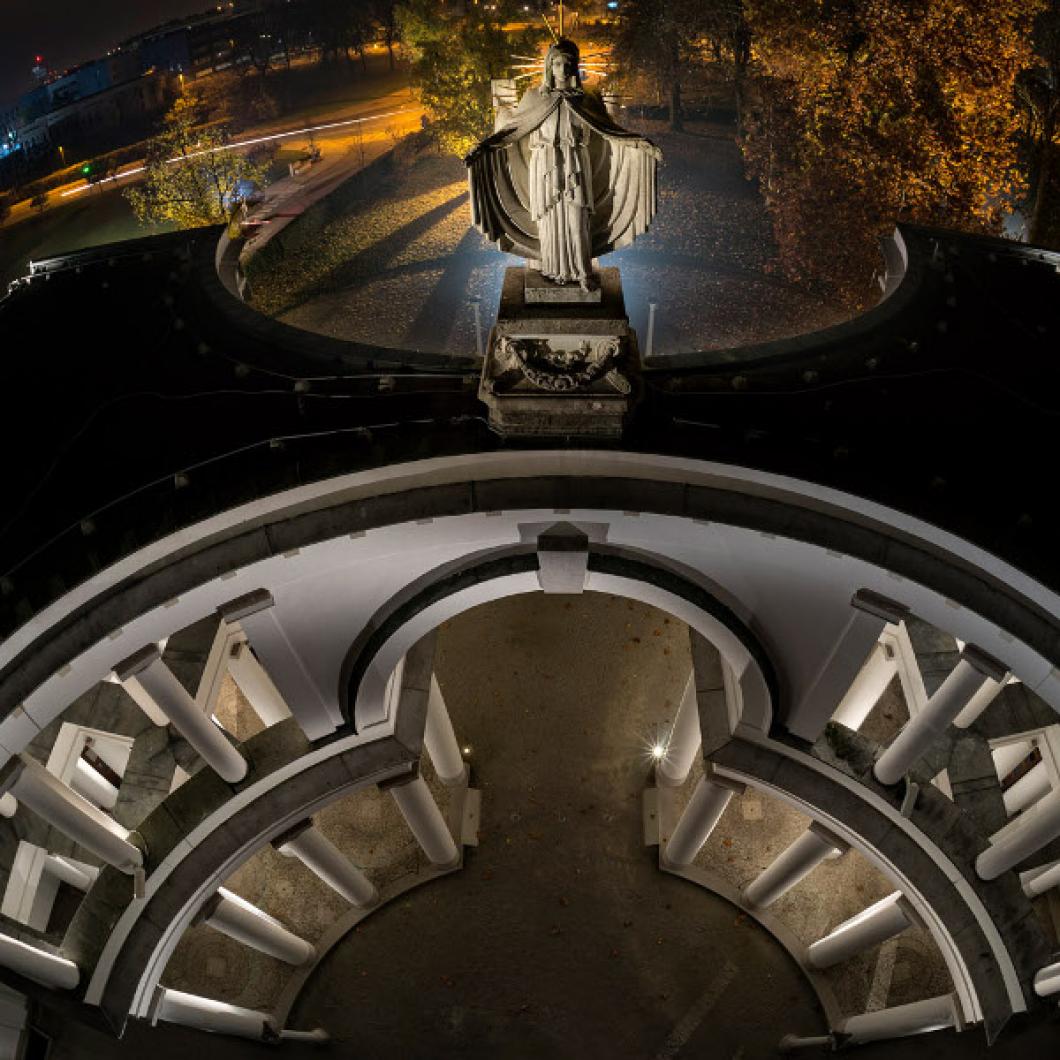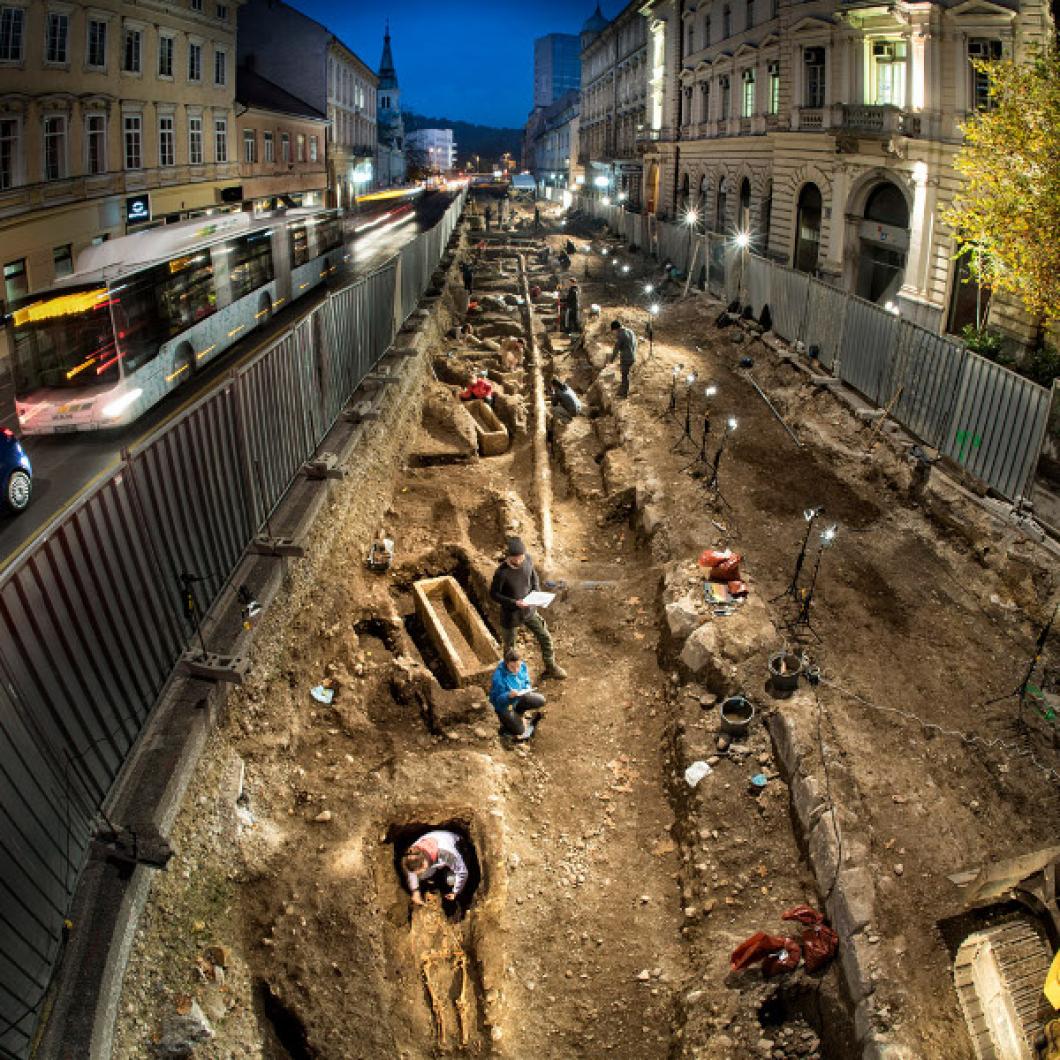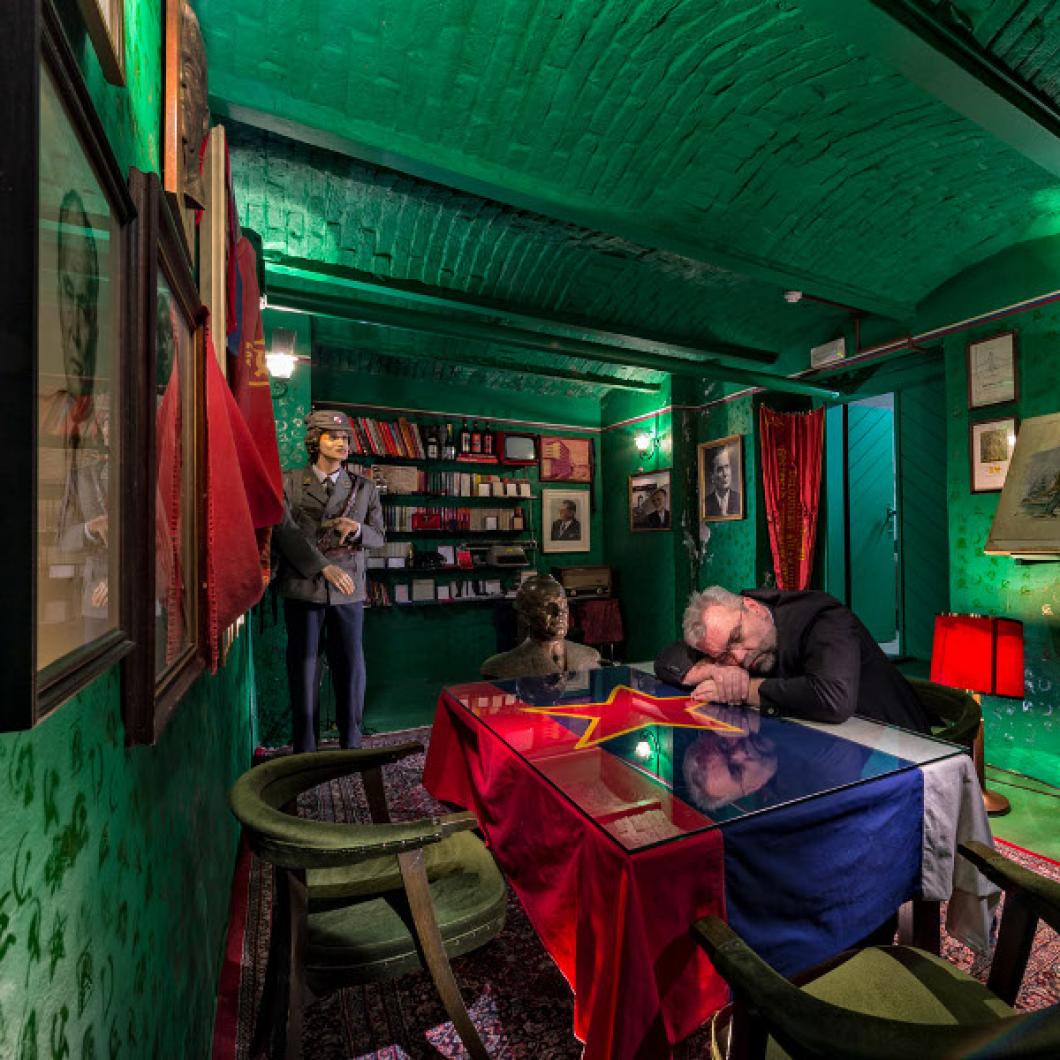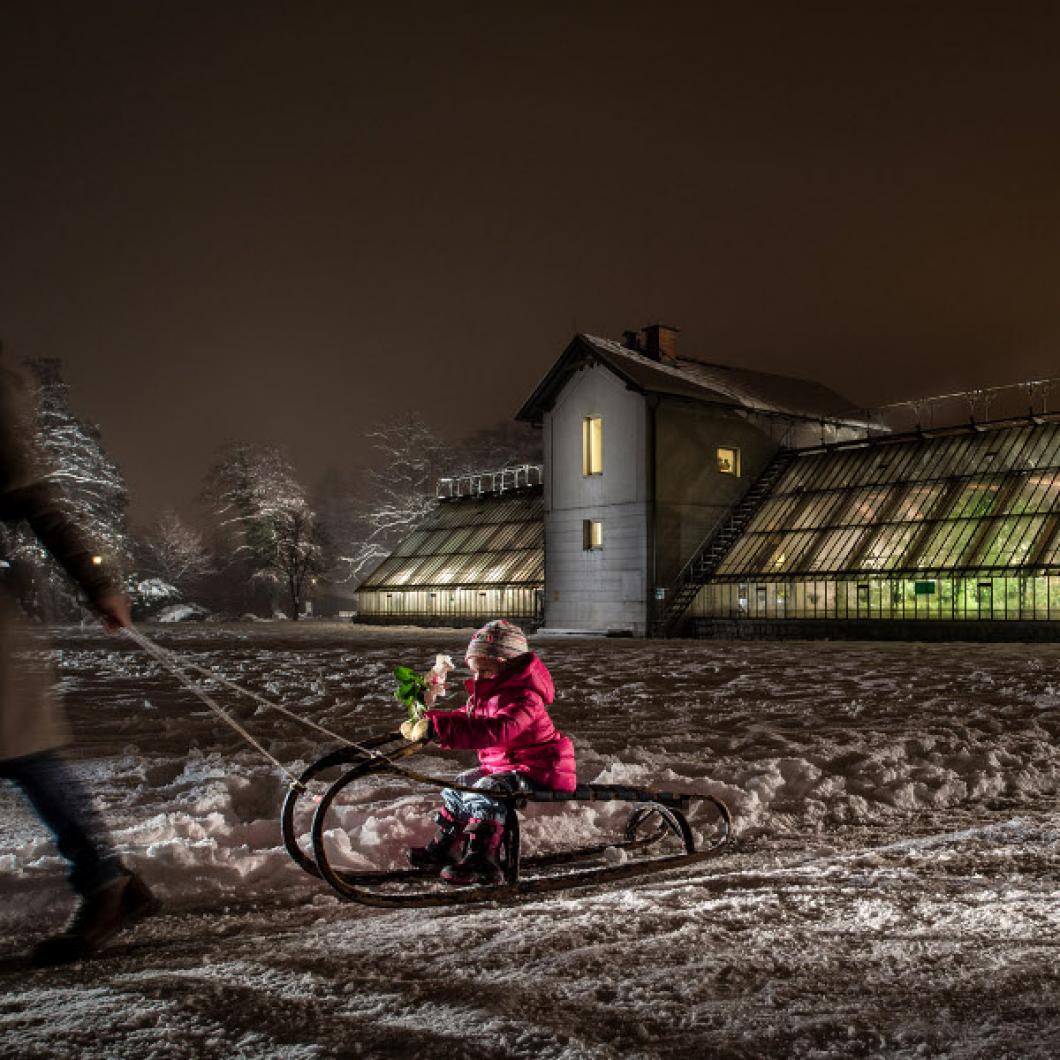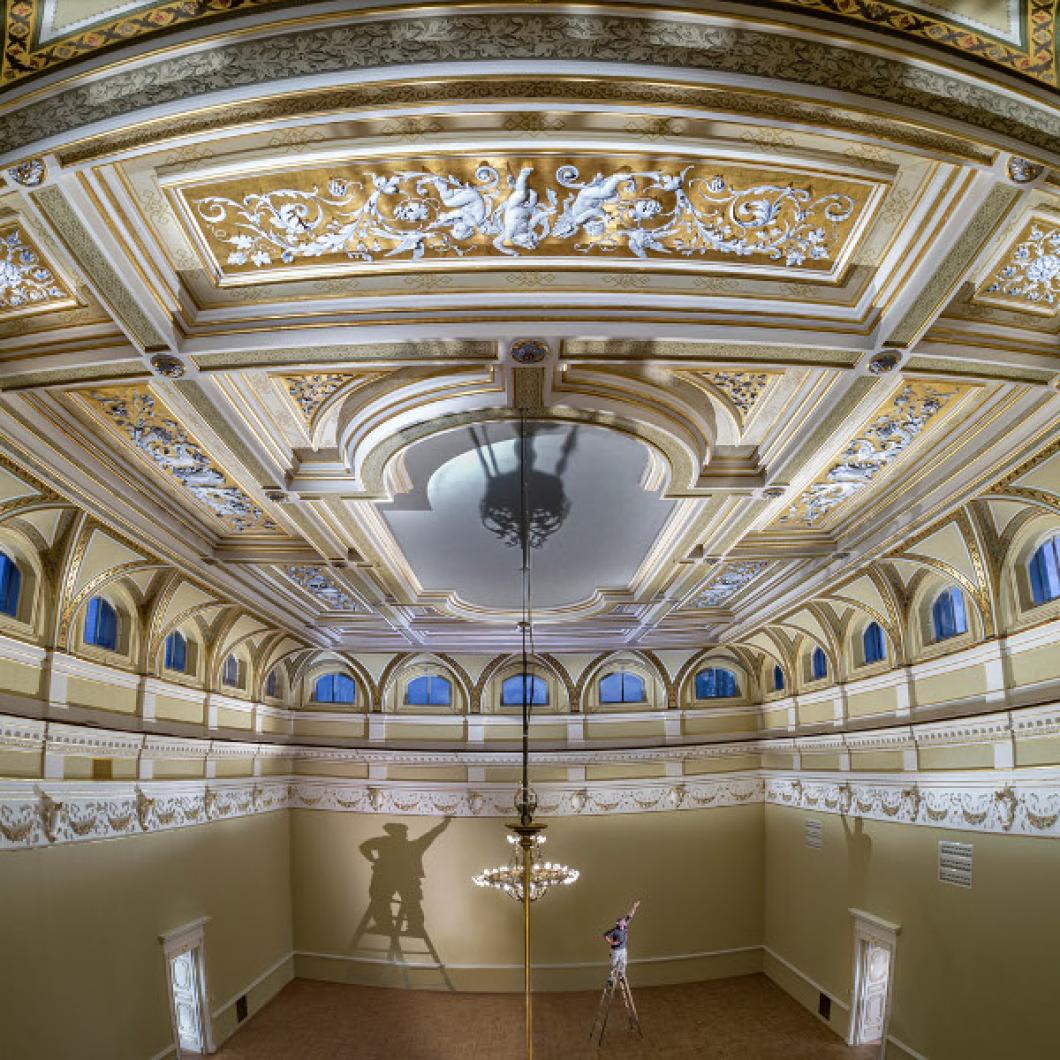 Tickets