Ground floor of the Archer's Tower
Since being renovated at the end of 2012, the entry level of the Archers' Towerhas served as the seat of the Wine Convent of St Urban in Ljubljana, with a wine boutique containing all of the vintages of the Convent's wines. On special occasions, the room on this level, along with the Archers' Restaurant in the top level of the tower, is used for presentations and press conferences. It is suitable for a small number of persons.
Size

Size

49,5 m2

Length

8.3 m

Width

7.4 m
Seating

Default

18 persons

Gala dinner

24 persons

Cinema

30 persons

Self-serve buffet

50 persons
Price

Price

180.00 € + VAT
* Capacities are of an informative nature and depend also on the wishes of the client. The final capacity is determined according to all confirmed technical requirements for the event.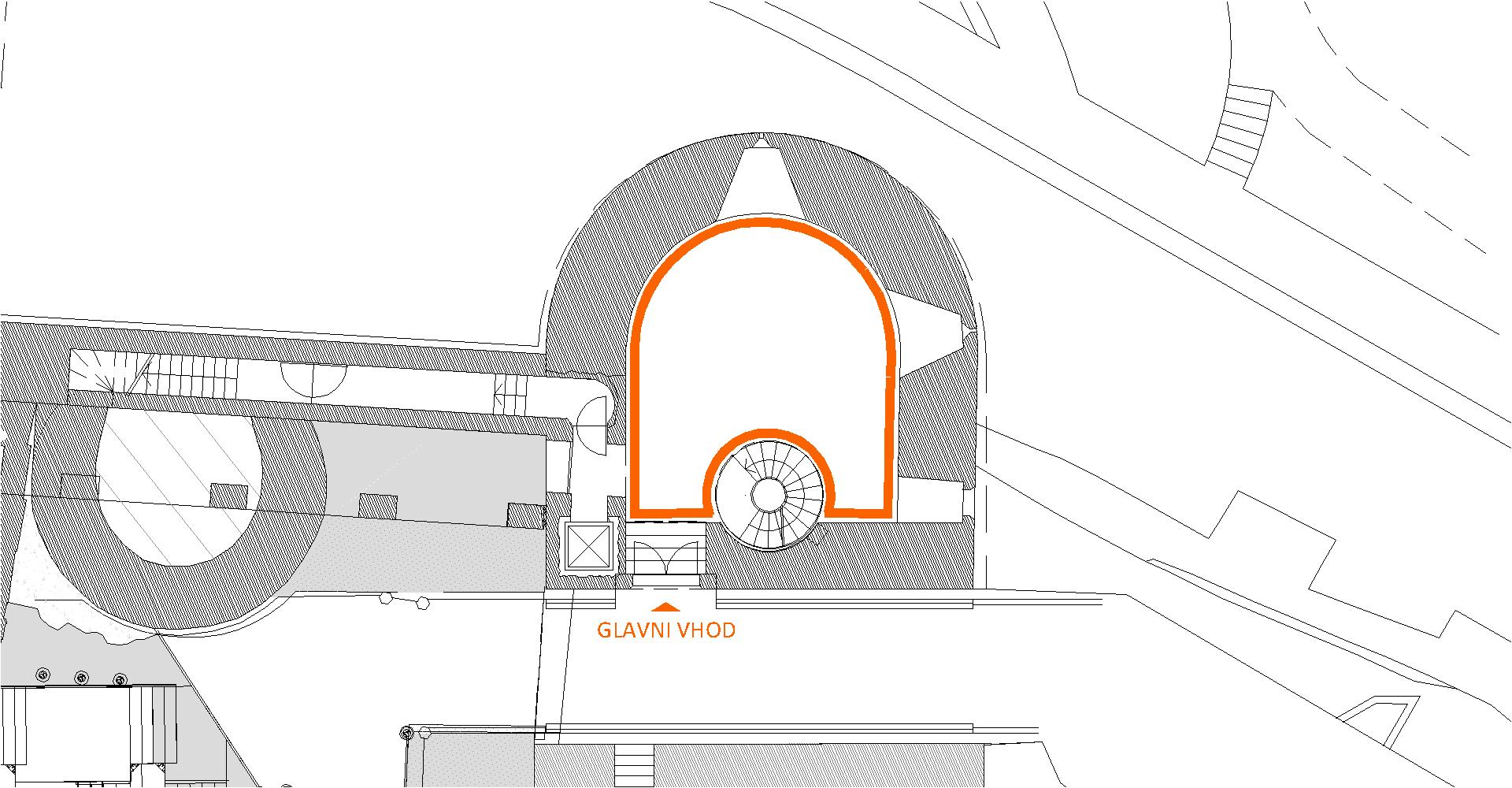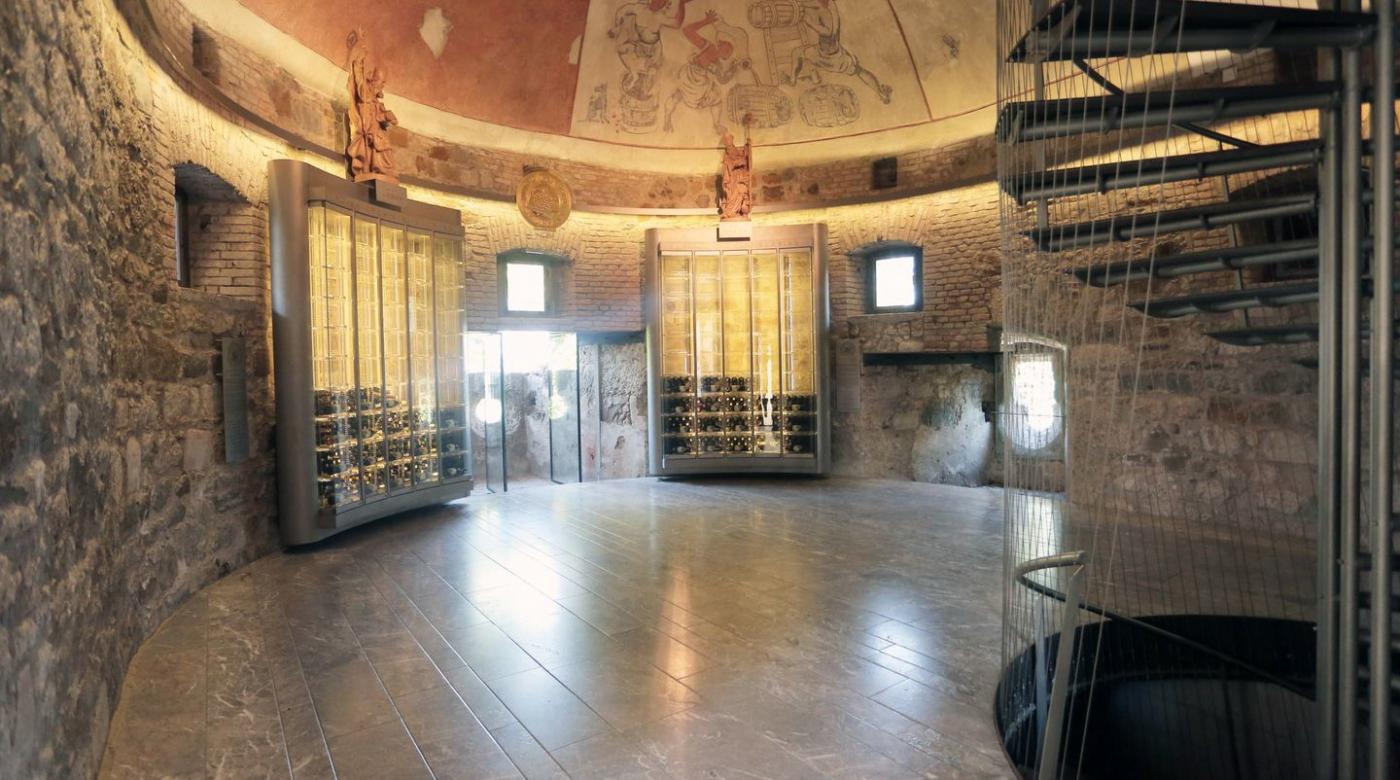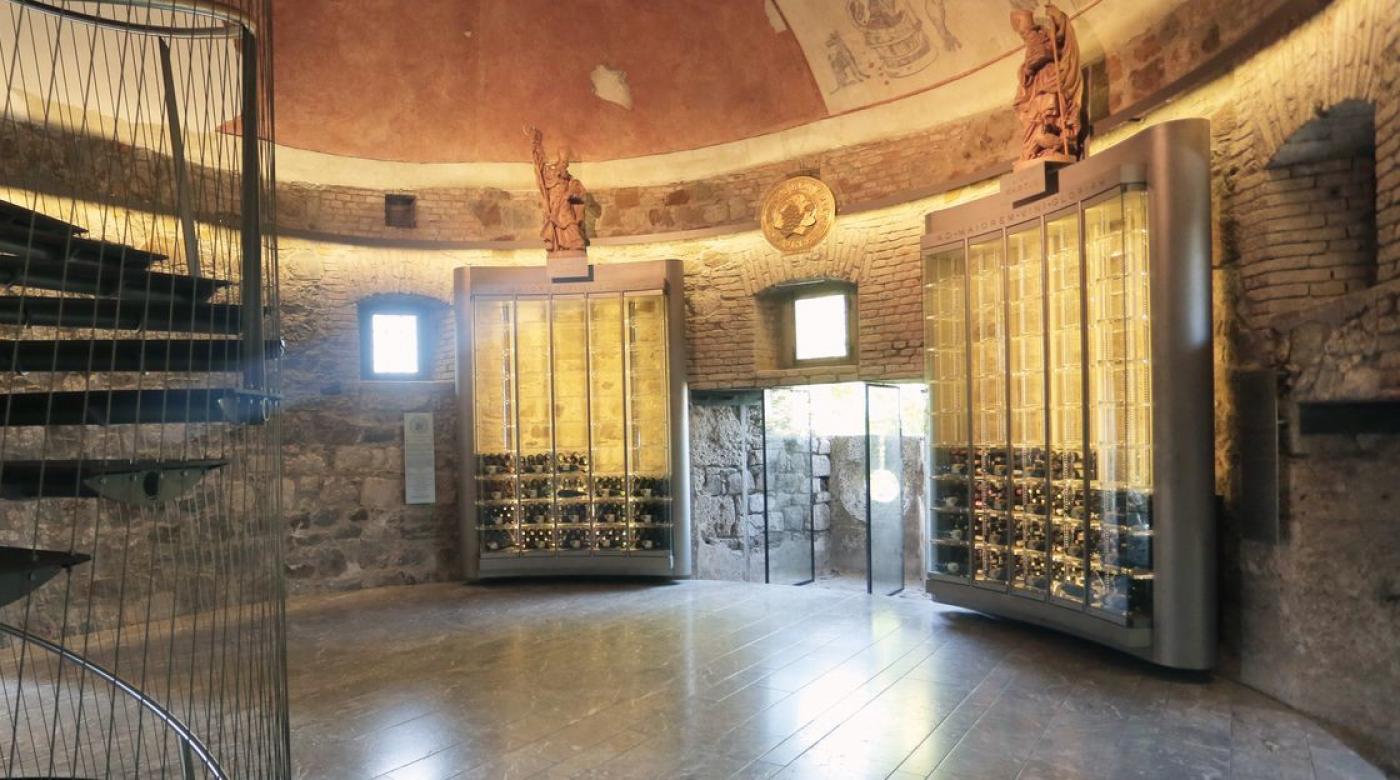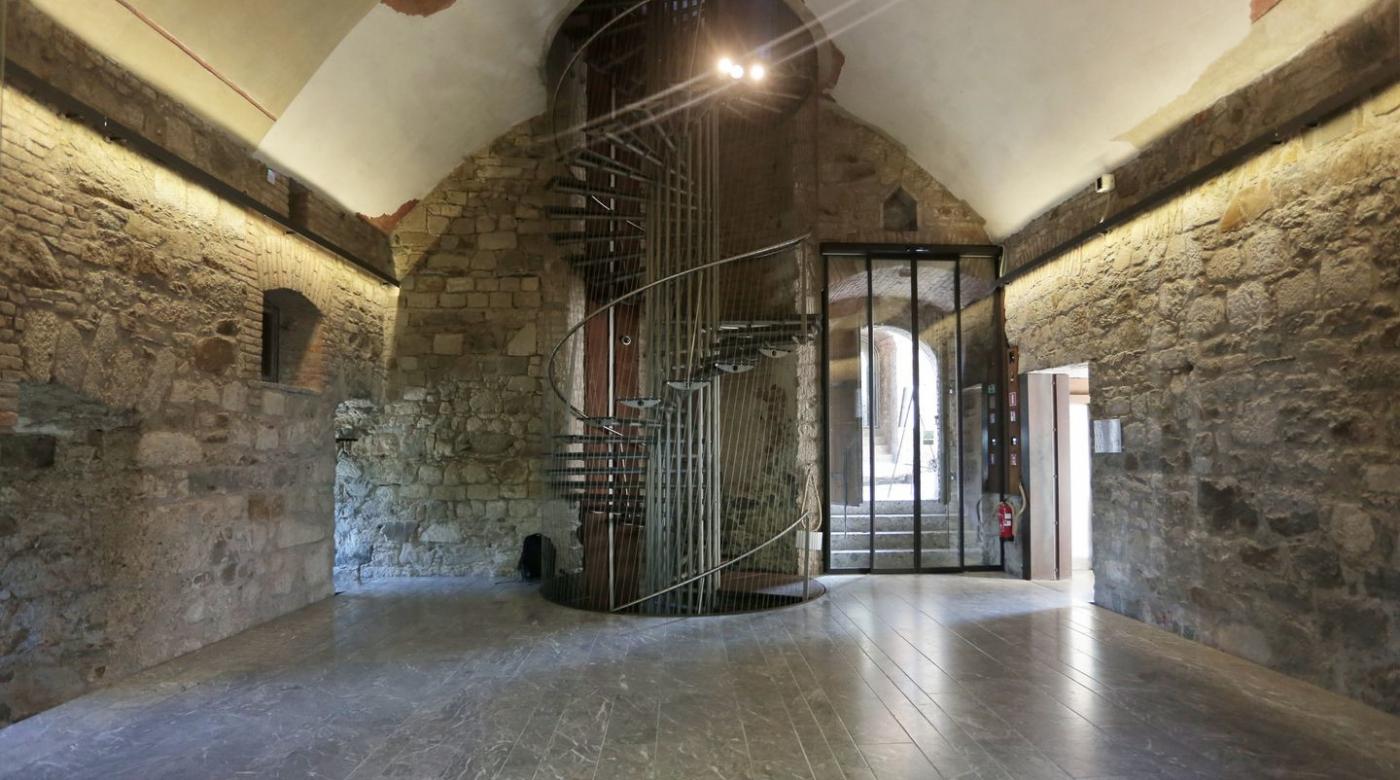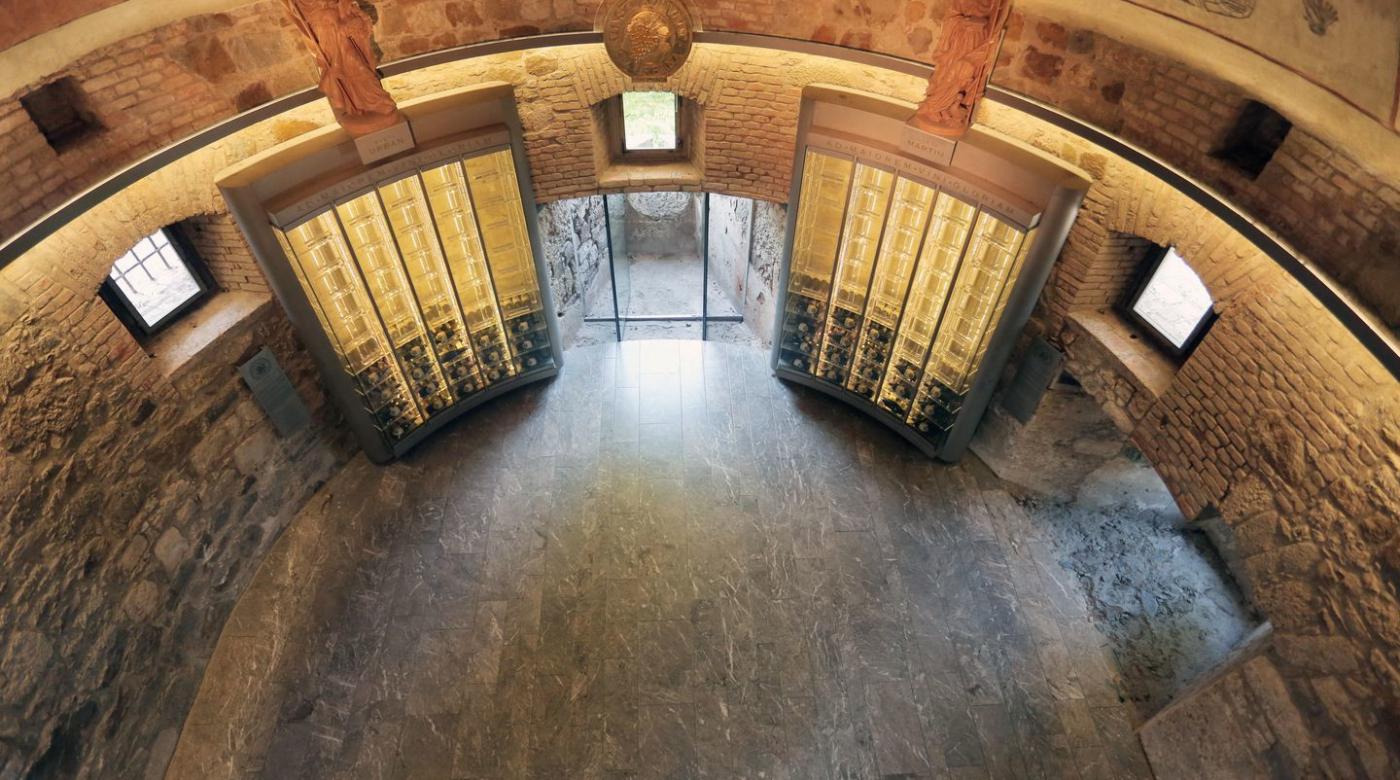 The foundations of the Archers' Tower date back to the 15th century, and a wall once stretched from the tower to a bourgeois fortress in today's Šance.

From 1946 to 1953, the tower was renovated according to plans by architect Boris Kobe (1905–1981). On the ground floor there was a beer hall and on the upper floor a coffee house. Kobe devoted particular attention to the design of the internal furnishings from solid wood (the chairs, tables and the spiral staircase). Together with painter Marij Pregelj (1913–1967), Kobe designed and executed the wall paintings using the sgraffito technique. The two artists found inspiration for the visual images in Slovenian folk songs and tales, and the authorship of the images accompanying the individual stories can be determined by the letter K (Kobe) and P (Pregelj).
Interested? Submit an inquiry!
We accept inquiries via our email address. When submitting an inquiry, please include: the date of the event, the number of guests, the layout, and the equipment required. We will do our best to reply as soon as possible and meet your needs to the greatest possible extent, so as to ensure the perfect space for your event!

Contact for renting
Certificate »Safe and Healthy Meetings and Events«
The Slovenian Convention Bureau has prepared in cooperation with the National Institute for Public Health (NIJZ) the standards for "Safe and Healthy Meetings and Events