The Palatium
The Palatium is one of the most representative spaces in the Ljubljana Castle. Renovated in 2003, its oblong medieval form has been retained, along with its four Renaissance bay windows, and it has been technically equipped in an imaginative way (a rising multilevel stage, movable ceiling beams, concealed lighting). For larger events, the Palatium can be used in conjunction with the adjacent Estates Hall.
Size

Size

191 m2

Length

30,8 m

Width

6,2 m
Seating

Default

50 persons

Gala dinner

150 persons

Cinema

150 persons

Self-serve buffet

150 persons
Price

Price for 1 day

2,310.00 € + VAT

Price for 1 hour

500.00 € + VAT
* Capacities are of an informative nature and depend also on the wishes of the client. The final capacity is determined according to all confirmed technical requirements for the event.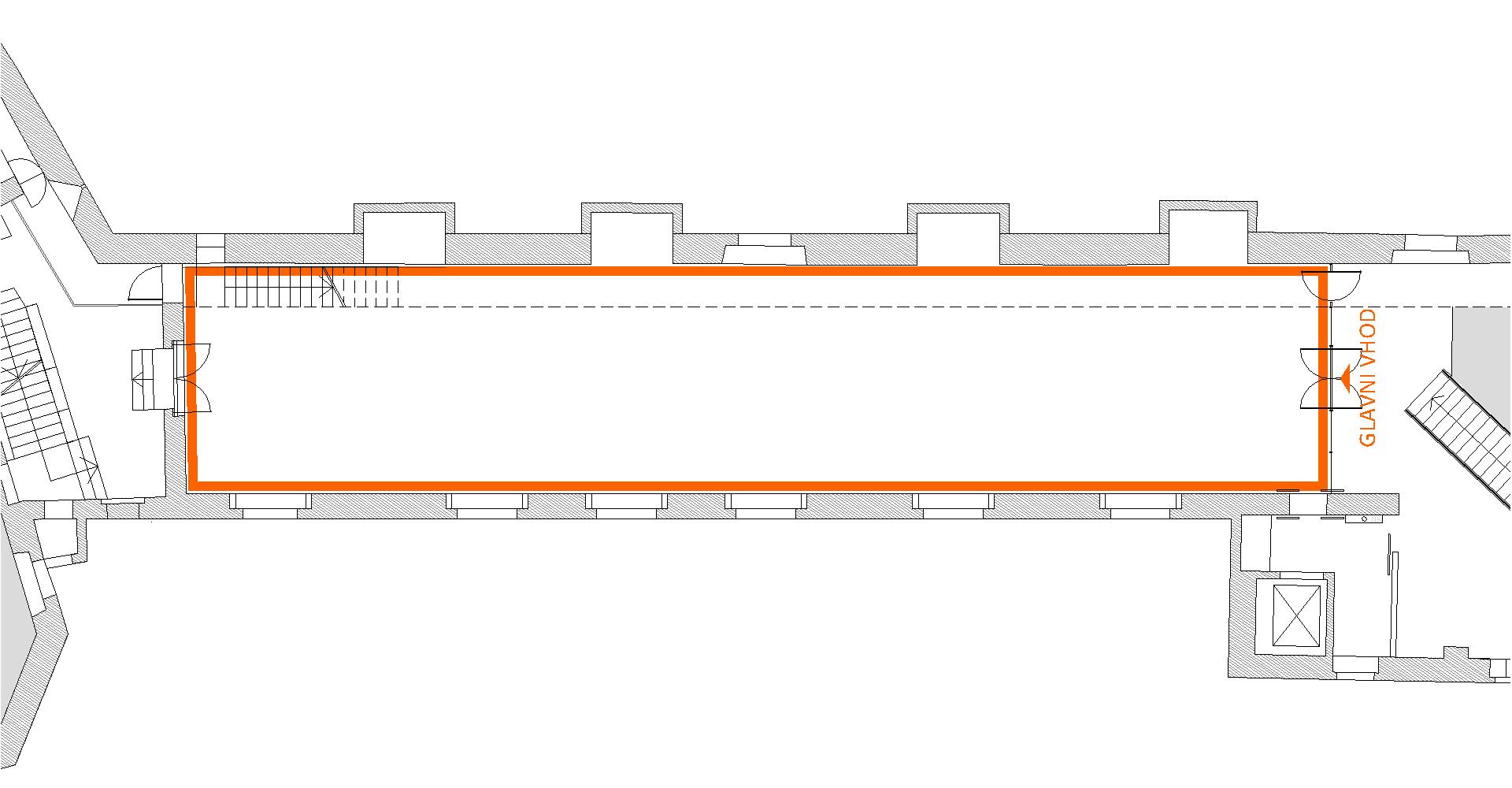 Technical Equipment Included
Sound
Digital sound mixing desk - DIGICO SD11, SD stage box (1 pc)
Speaker Line array Nexo GeoM12 (6 pcs)
Speaker Nexo MSUB18 (2 pcs)
Amplifier Nexo NXAMP4X4
Wireless microphone set SHURE ULXD4Q, handheld and headset (4 pcs)
Media player APART PCR3000R (1 pc)
Lighting
Lighting control system MA Lighting OnPC Command Wing (1 pc)
Moving head spotlight ROBE ROBIN LEDBeam 100 (14 pcs)
Professional LED profile Spotlight ProfiLED 200 (10 pcs)
Video
Motorised video screen with projection surface 400 x 400 cm (1 pc)
Video projector Christie DWU850-GS, luminosity 8,500 AnsiLumen (1 pc)
Stage
Motorised rising platform, height-adjustable stepless, maximum size 6 x 8 m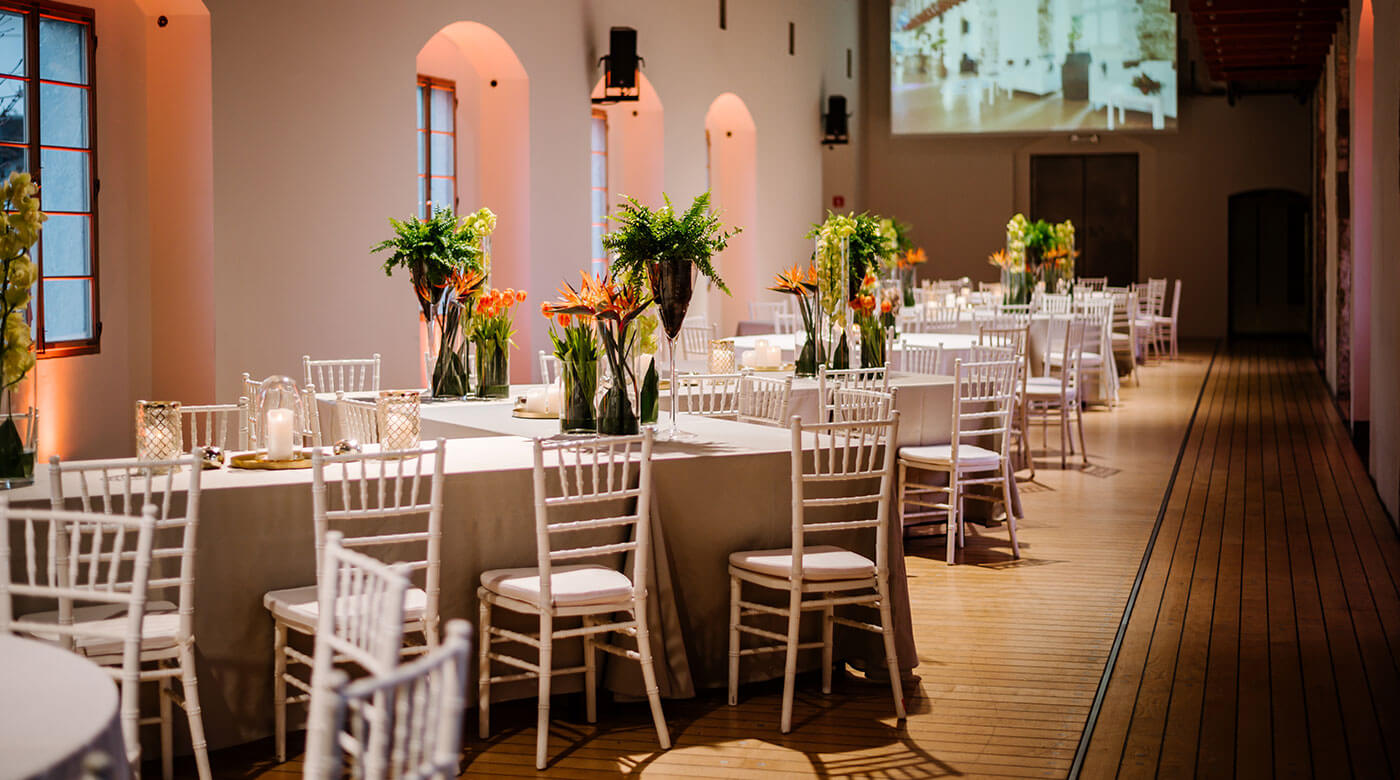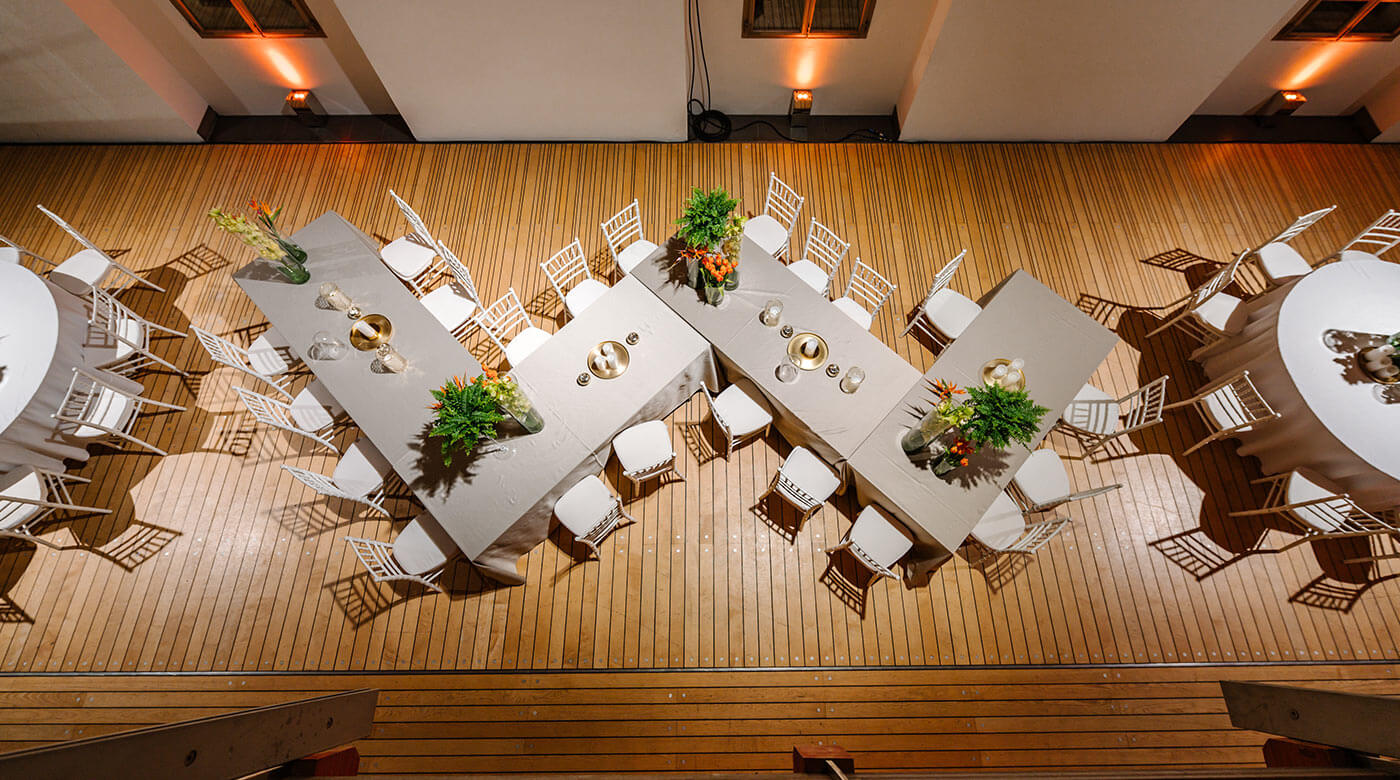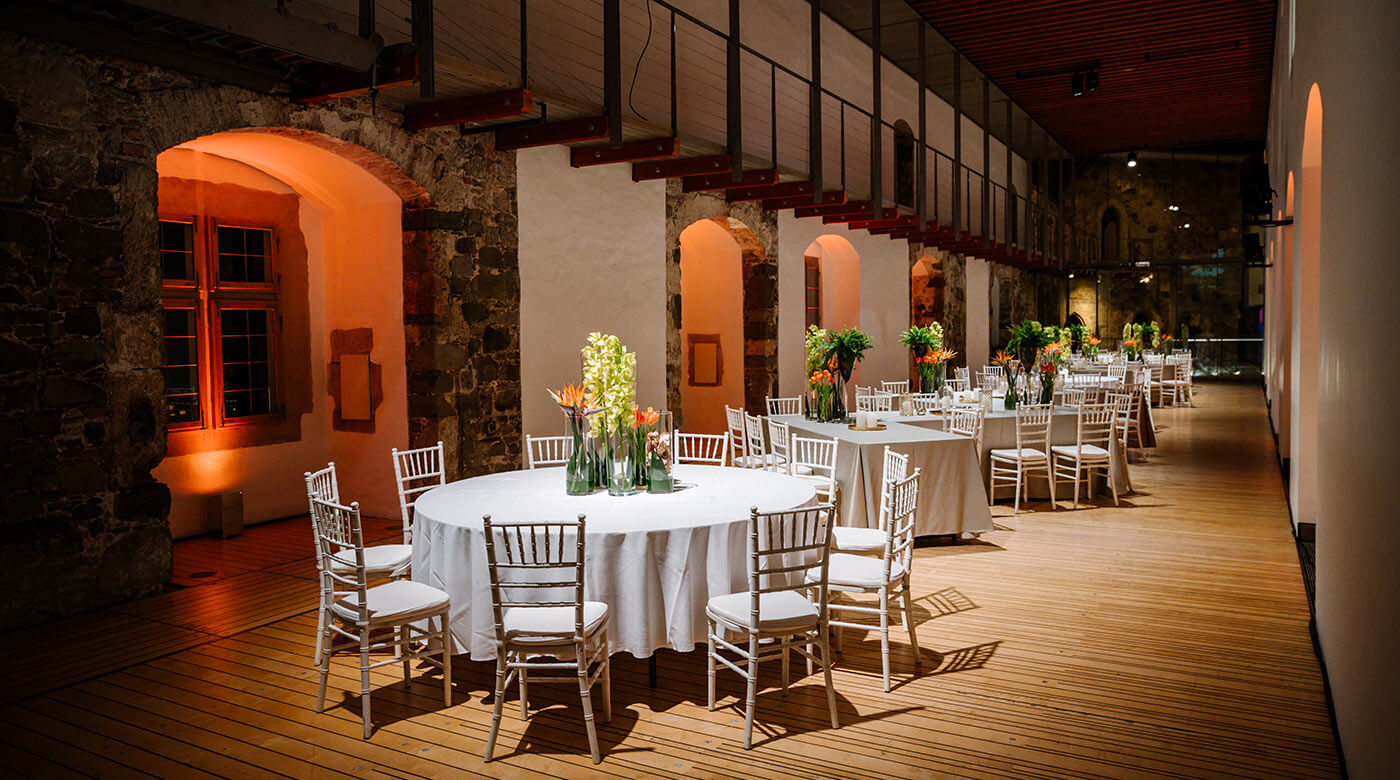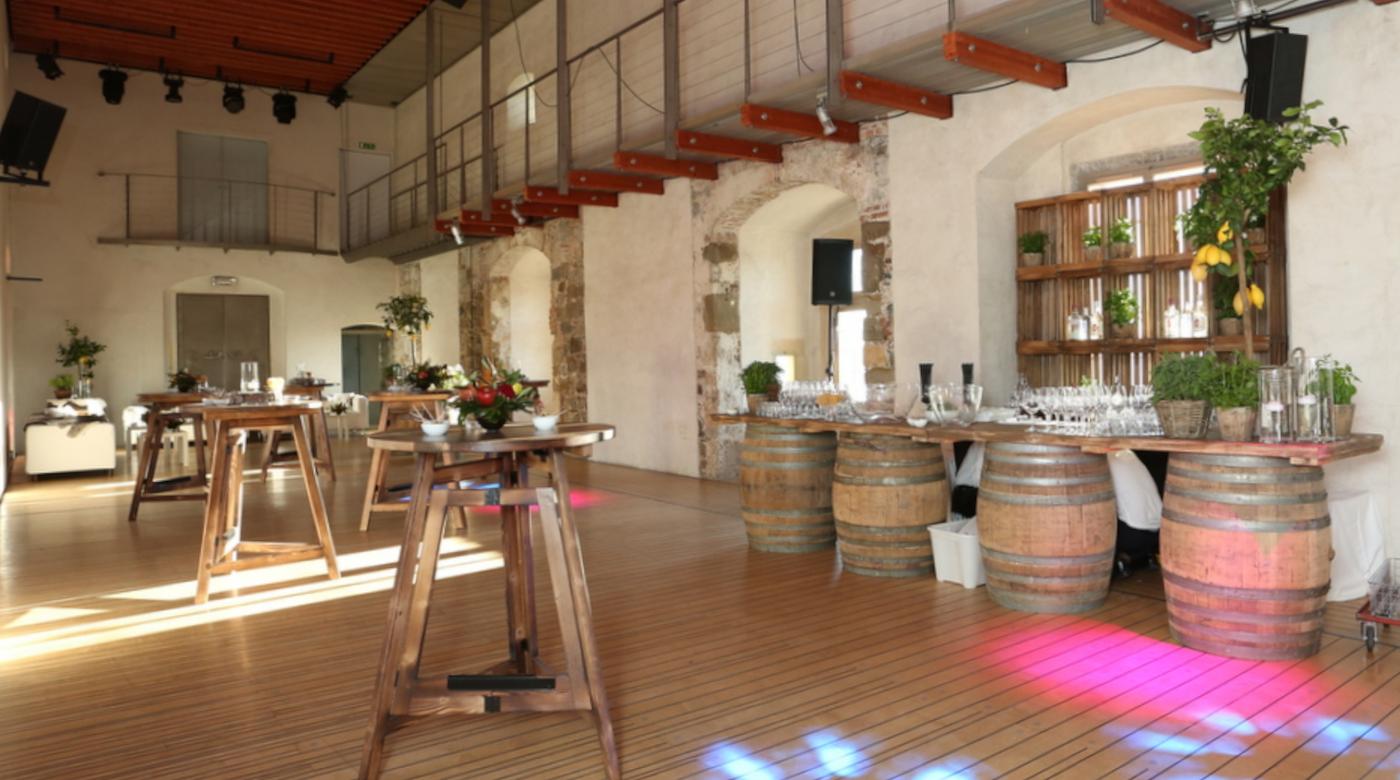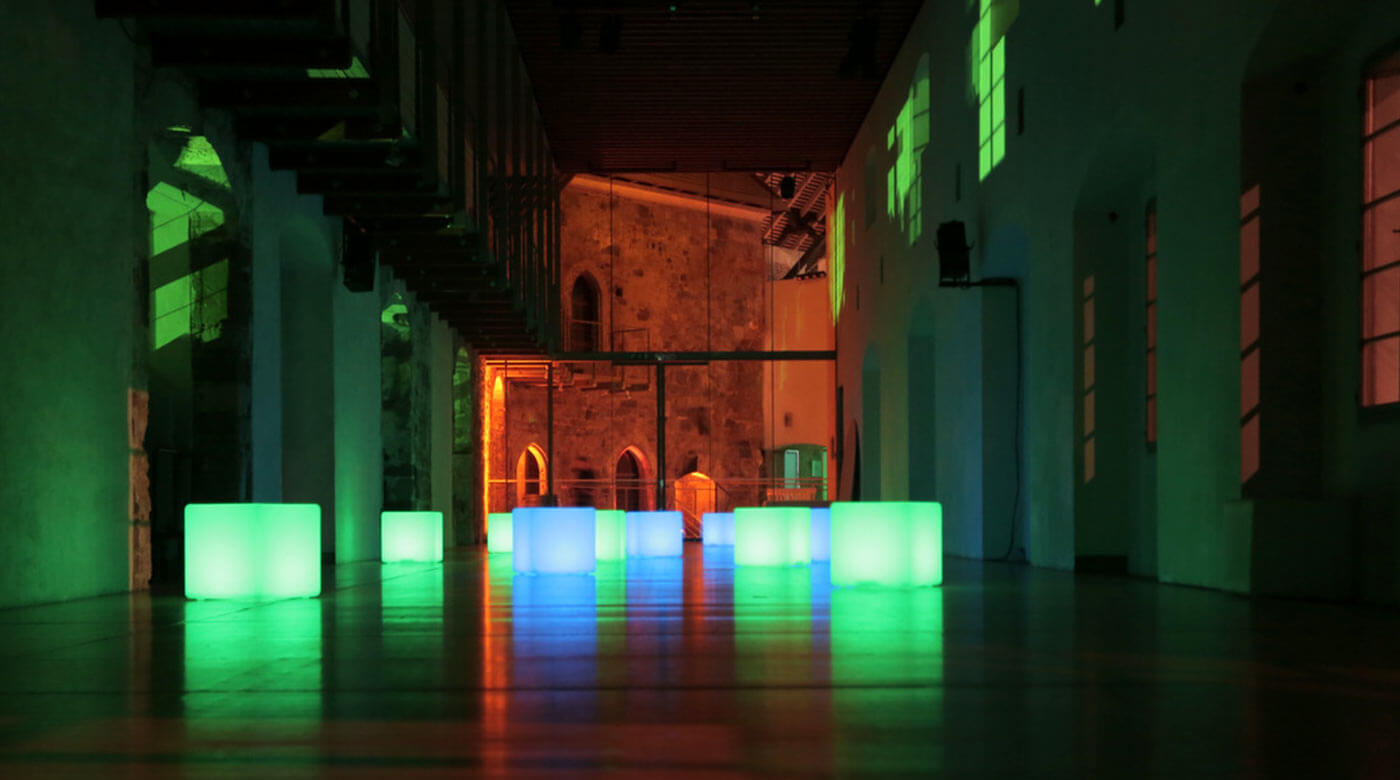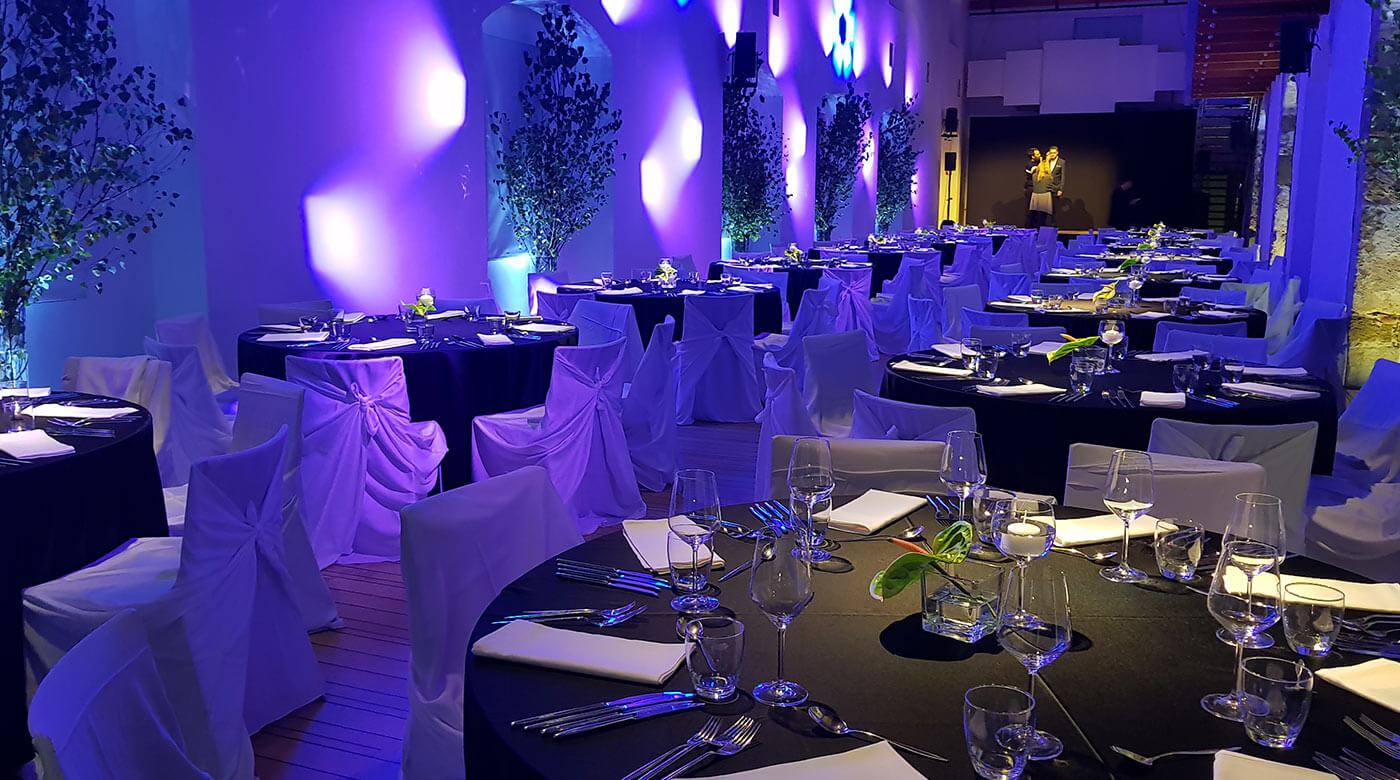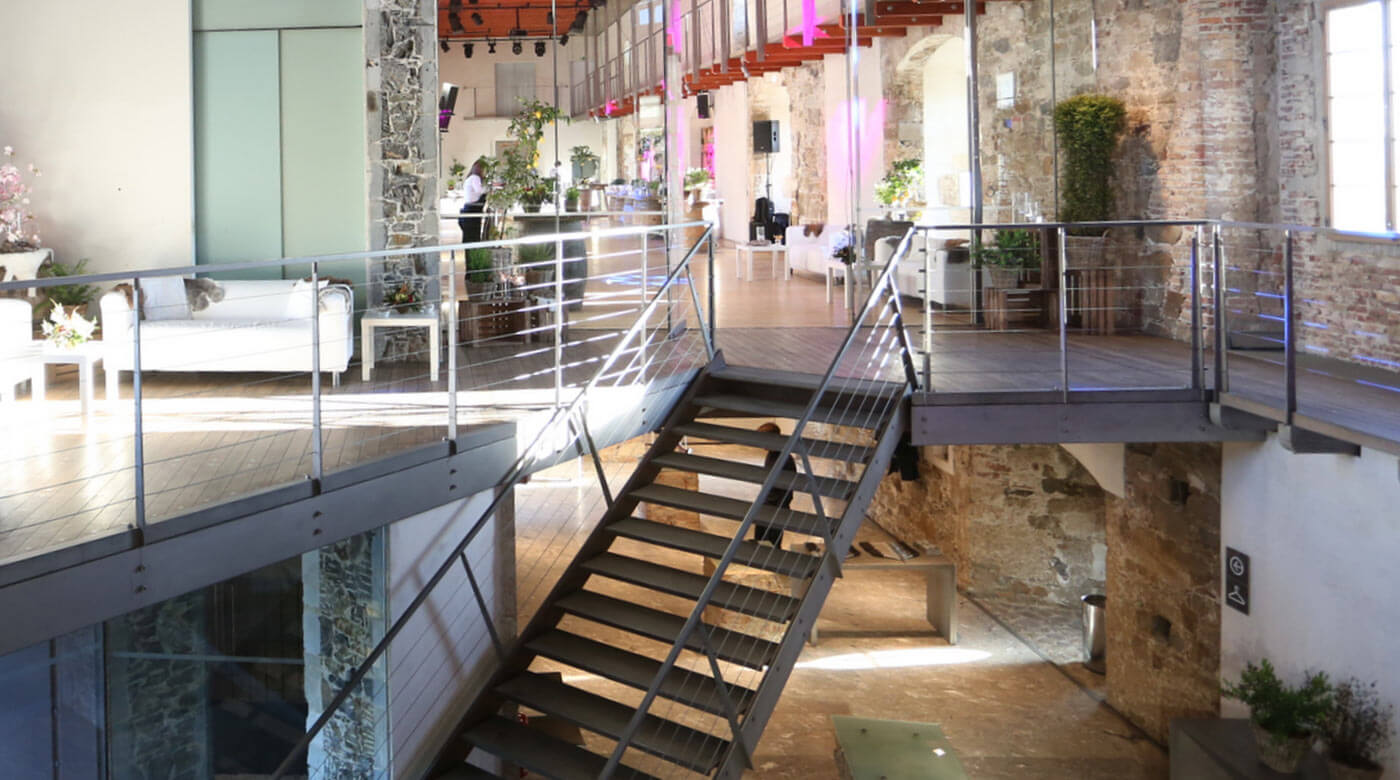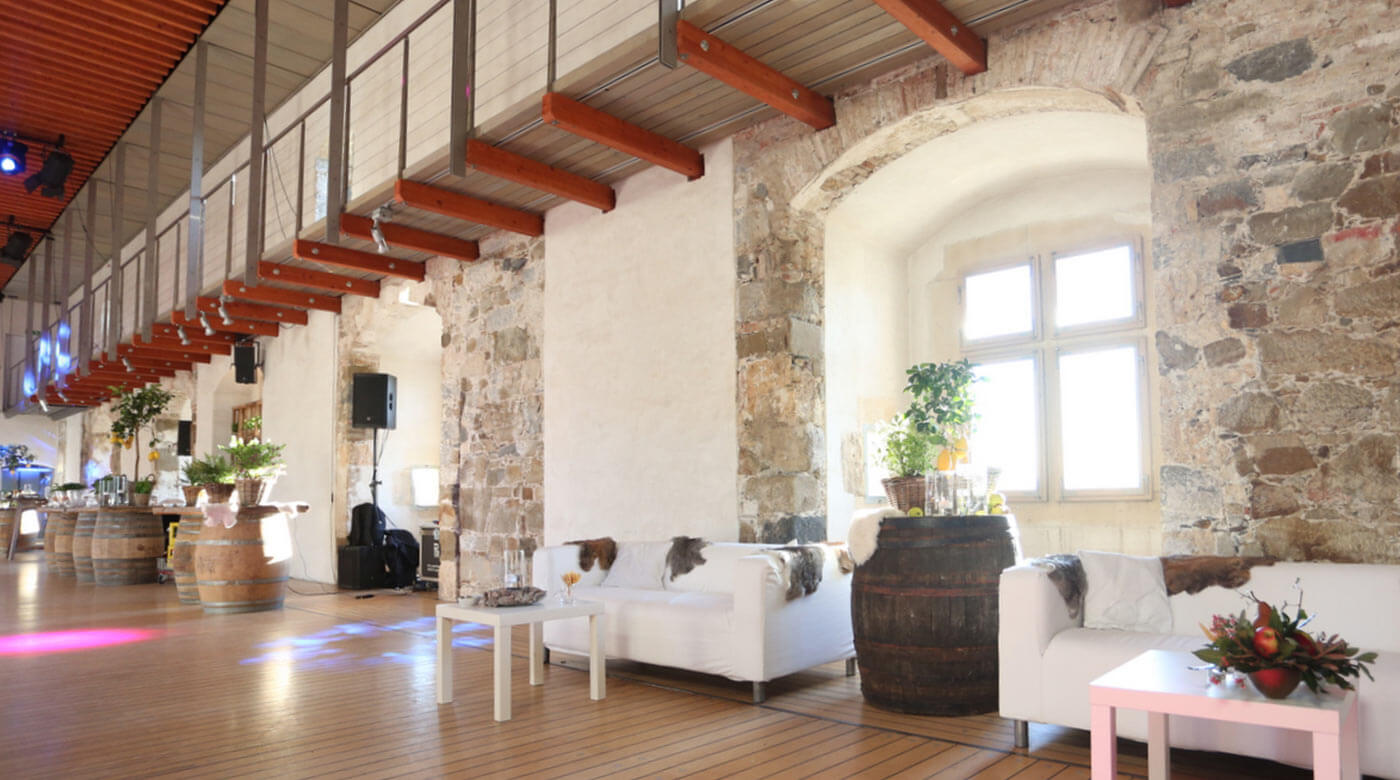 The Palatium is the hall in which the provincial governor once held formal receptions and performed other duties of office. The origin of the word palatium (Latin for mansion) confirms that these were the representative premises of the provincial governor and not his personal residence. In the time of the governor Herbert of Turjak, the space was described as a painted hall, a dining room with a round table and twelve seats.

For the renovation of the Palatium and the adjacent Estates Hall, Biro Ambient (M. Kerin, M. Kregar and E. Ravnikar) received a Plečnik Medal for their important contribution to the development of Slovenian architecture.
Interested? Submit an inquiry!
We accept inquiries via our email address. When submitting an inquiry, please include: the date of the event, the number of guests, the layout, and the equipment required. We will do our best to reply as soon as possible and meet your needs to the greatest possible extent, so as to ensure the perfect space for your event!

Contact for renting
Certificate »Safe and Healthy Meetings and Events«
The Slovenian Convention Bureau has prepared in cooperation with the National Institute for Public Health (NIJZ) the standards for "Safe and Healthy Meetings and Events