White or Blue Hall
Together with the foyer, the two halls, which are identical in floor area and shape, take up the entire second level this complex. On part of the medieval defence walls, there is today a leaning tract with two halls on the upper floor and a coffee house on the level of the courtyard. Visually, the interiors of both halls have been integrated into the historical environment of the castle, while the spaces open to the Castle Courtyard. In addition to the halls, on the upper level there is a terrace that offers a unique view of the courtyard. The halls are multipurpose spaces and were completely renovated in 2014.
Size

Size

74 m2

Length

7.2 m

Width

9.9 m
Seating

Default

18 persons

Gala dinner

40 persons

Cinema

50 persons

Self-serve buffet

70 persons
Price

Price for 1 day

950.00 € + VAT

Price for 1 hour

250.00 € + VAT
* Capacities are of an informative nature and depend also on the wishes of the client. The final capacity is determined according to all confirmed technical requirements for the event.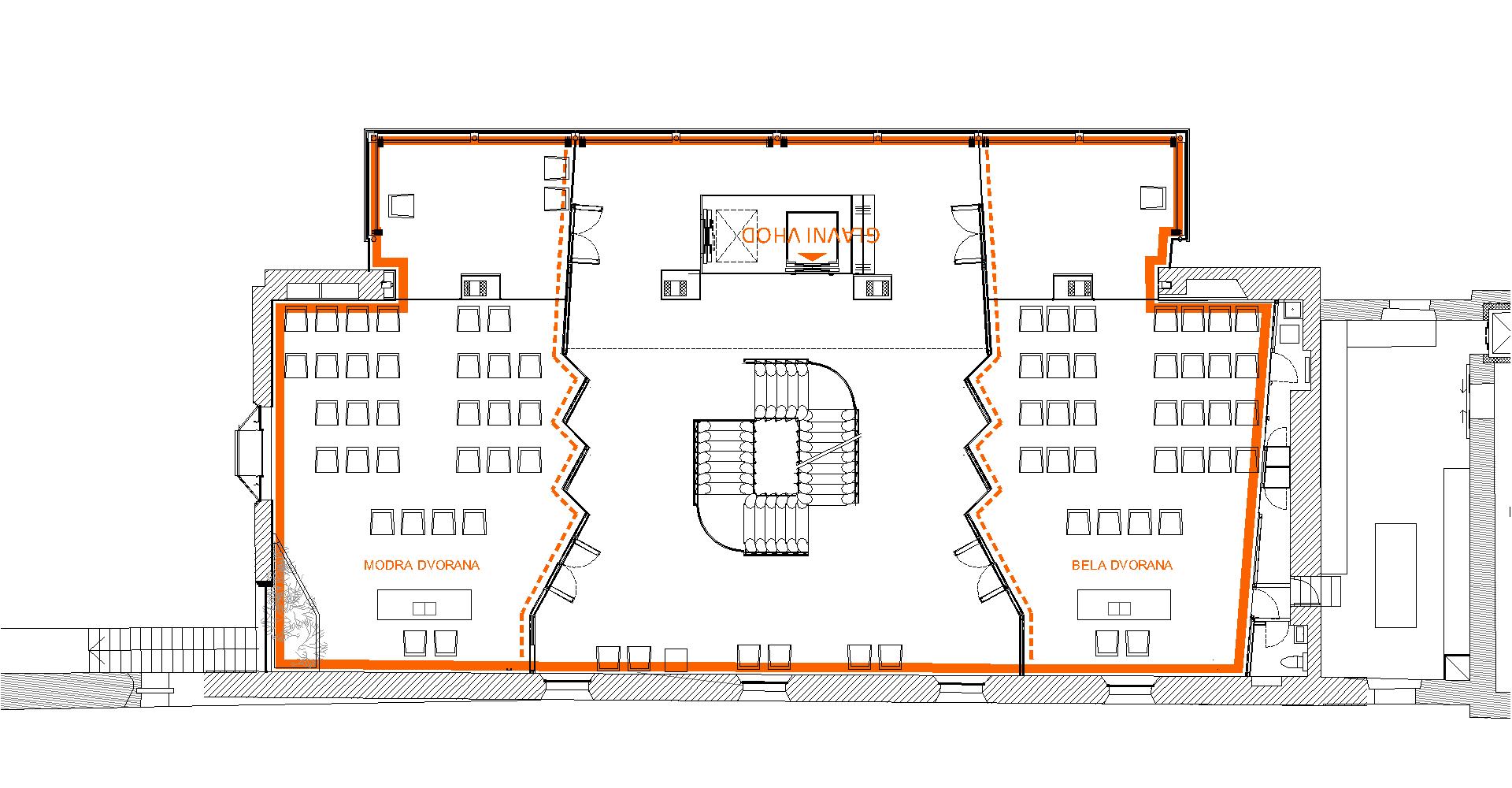 Technical Equipment Included
Sound
Speaker JBL EON 10 (2 pcs)
Wireless microphone set SHURE ULXD4Q, handheld and headset (4 pcs)
Media player APART PCR3000R (1 pc)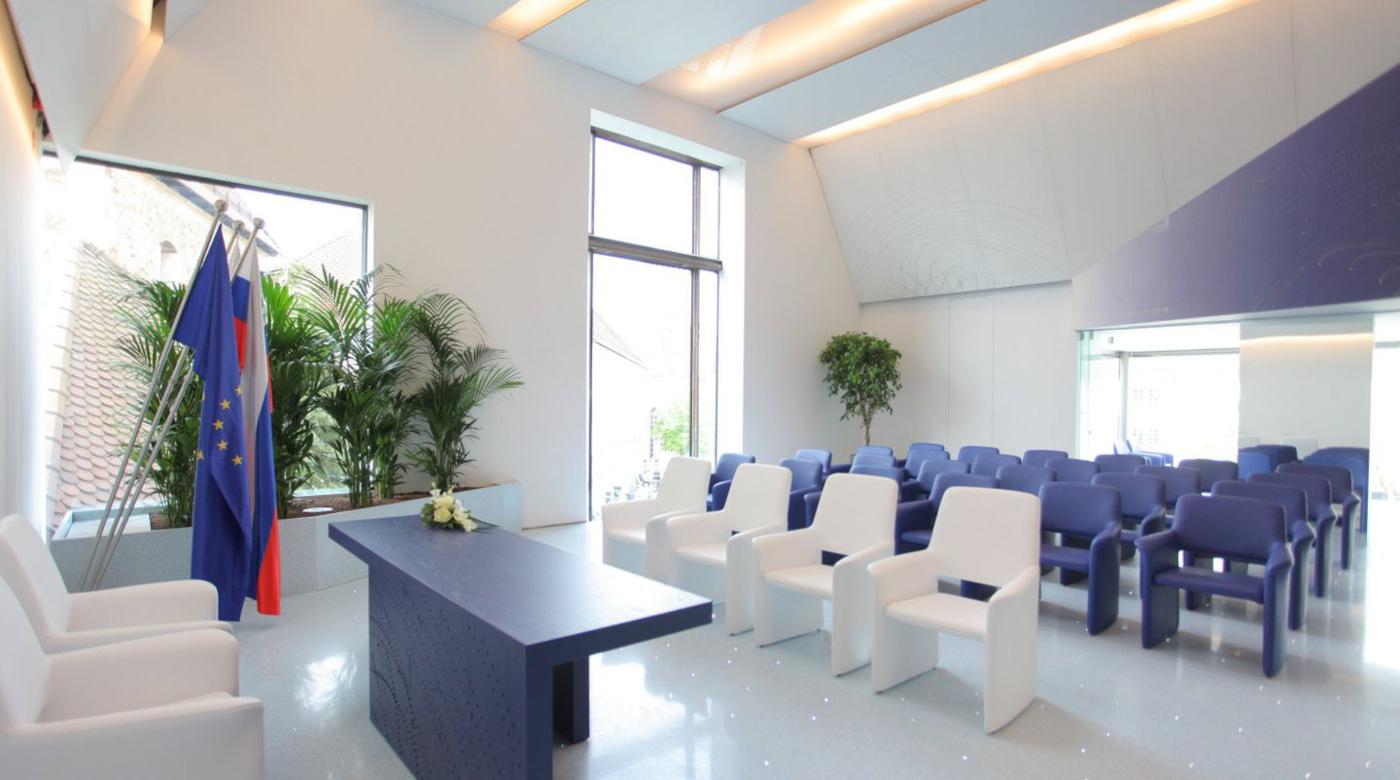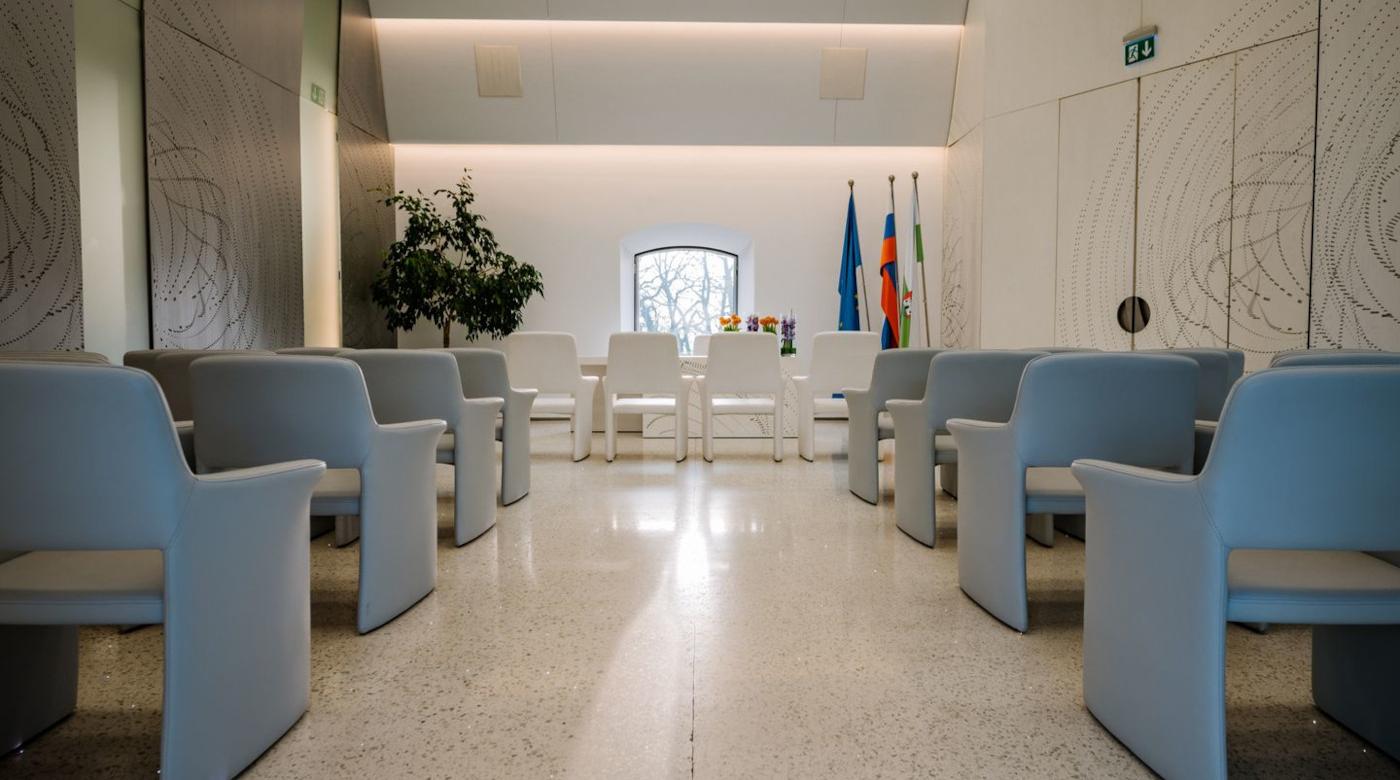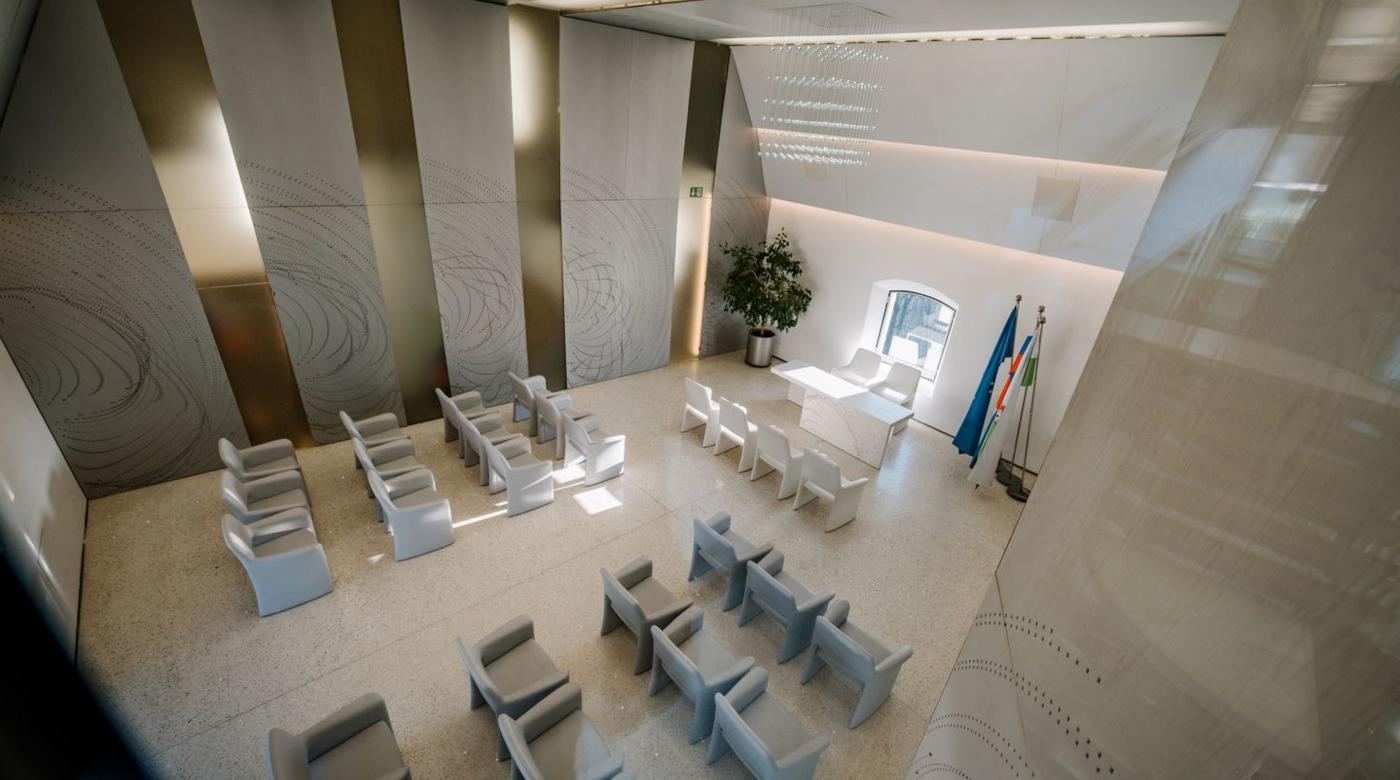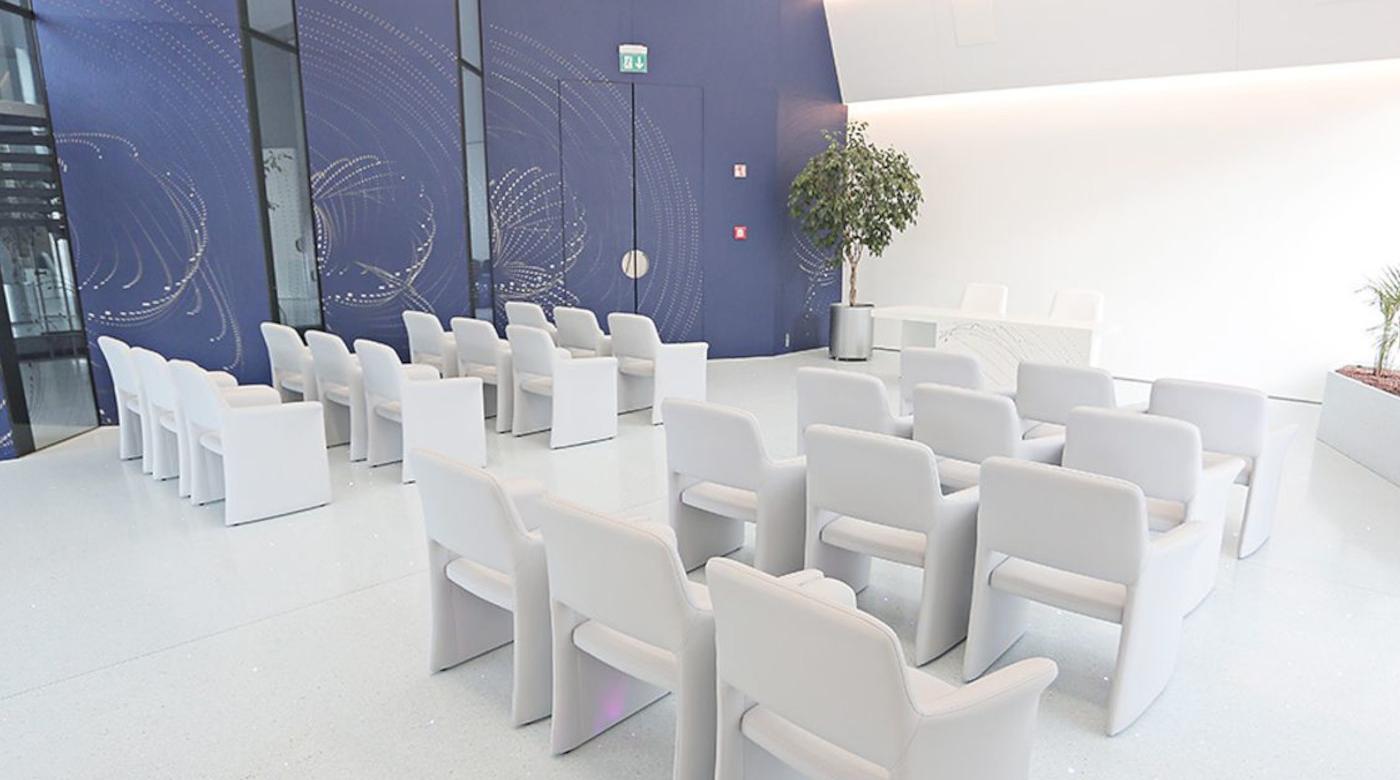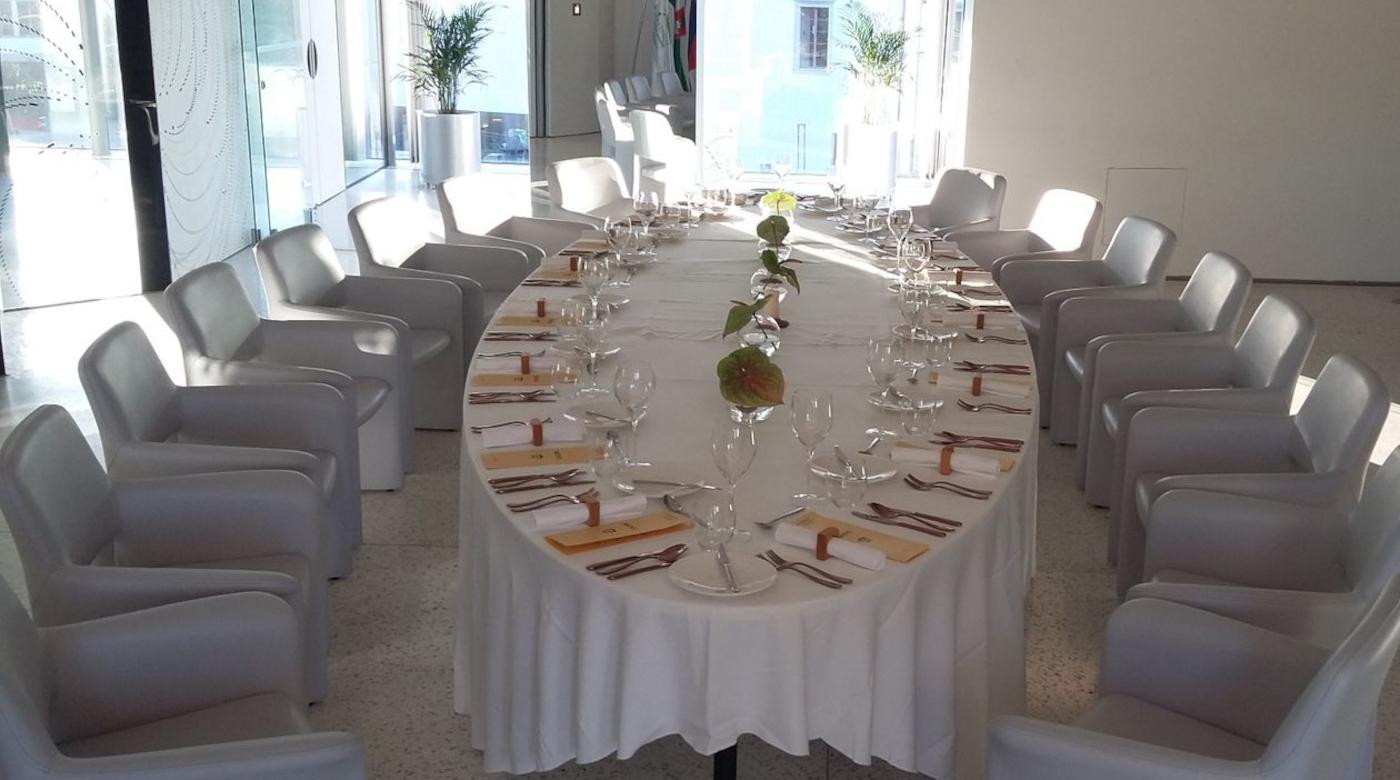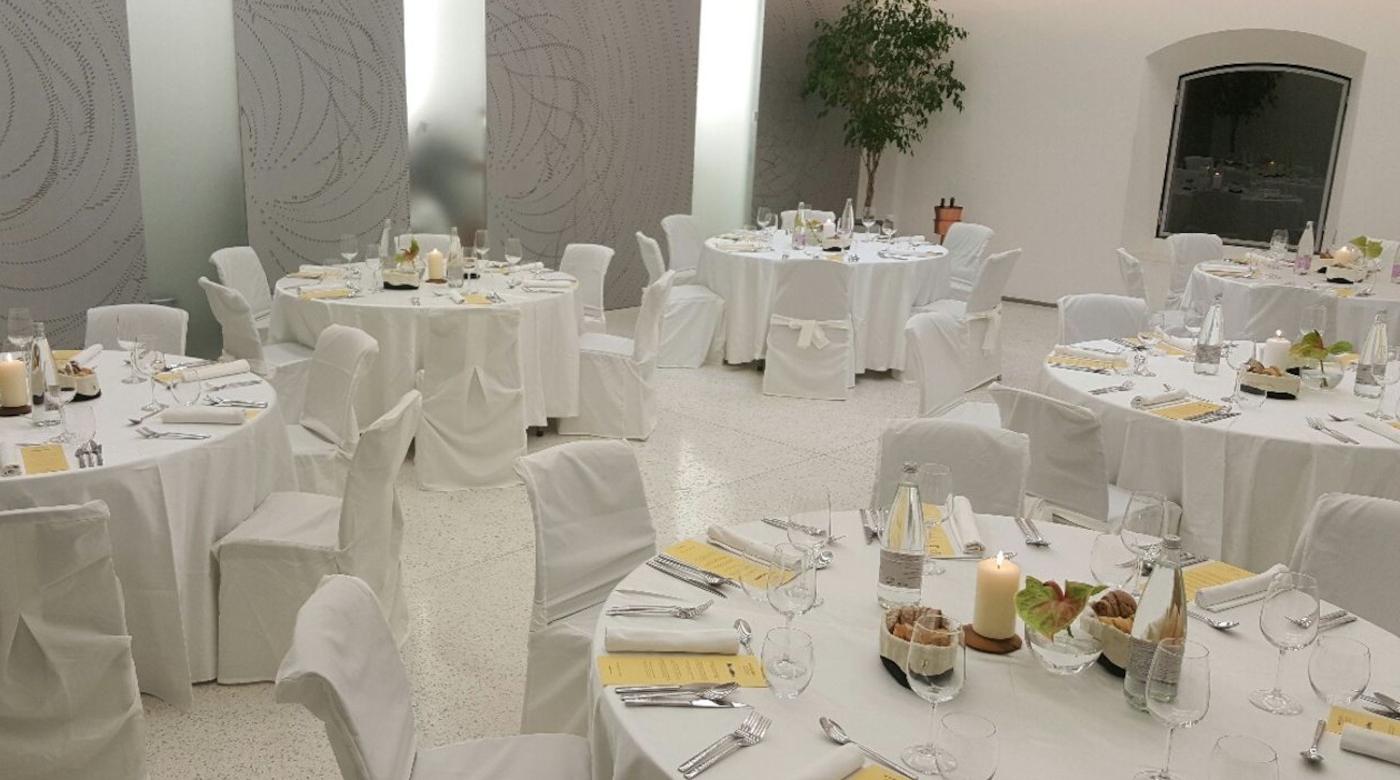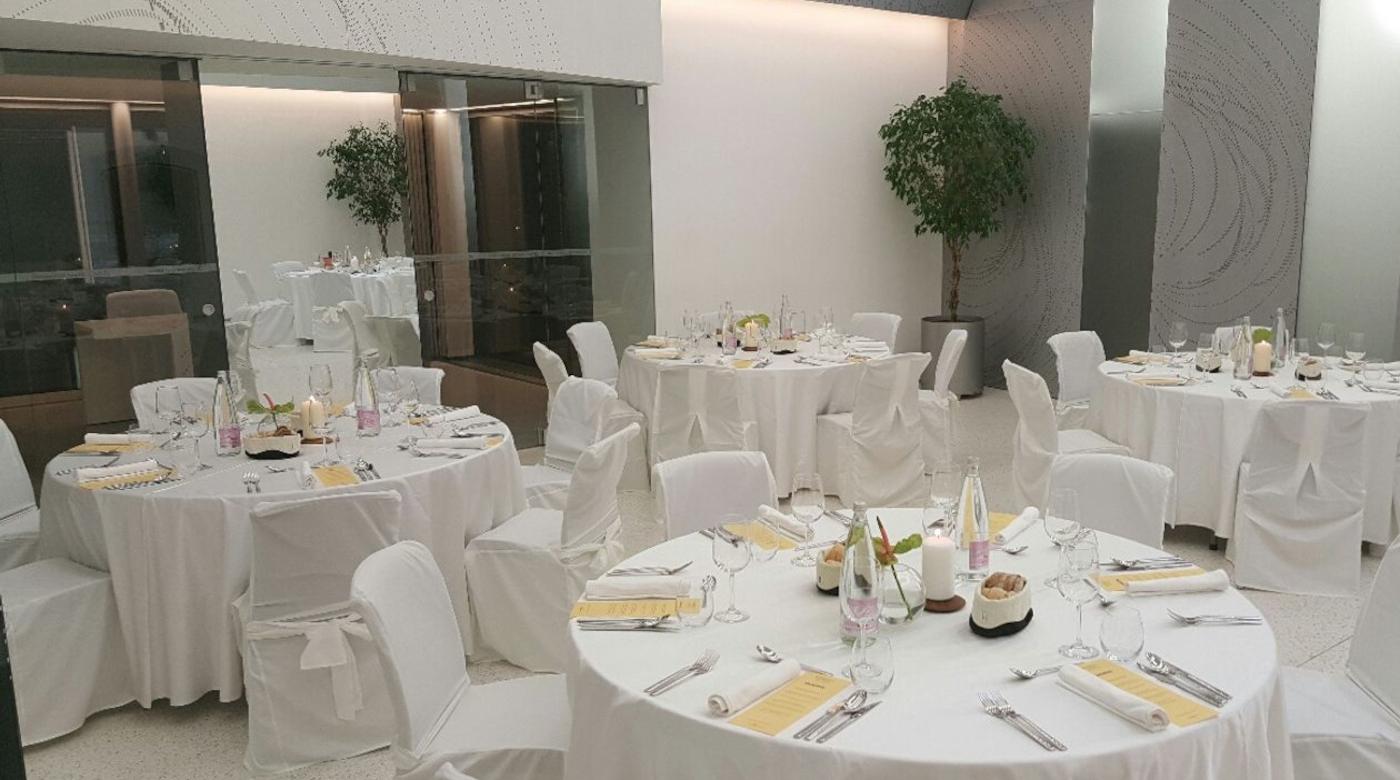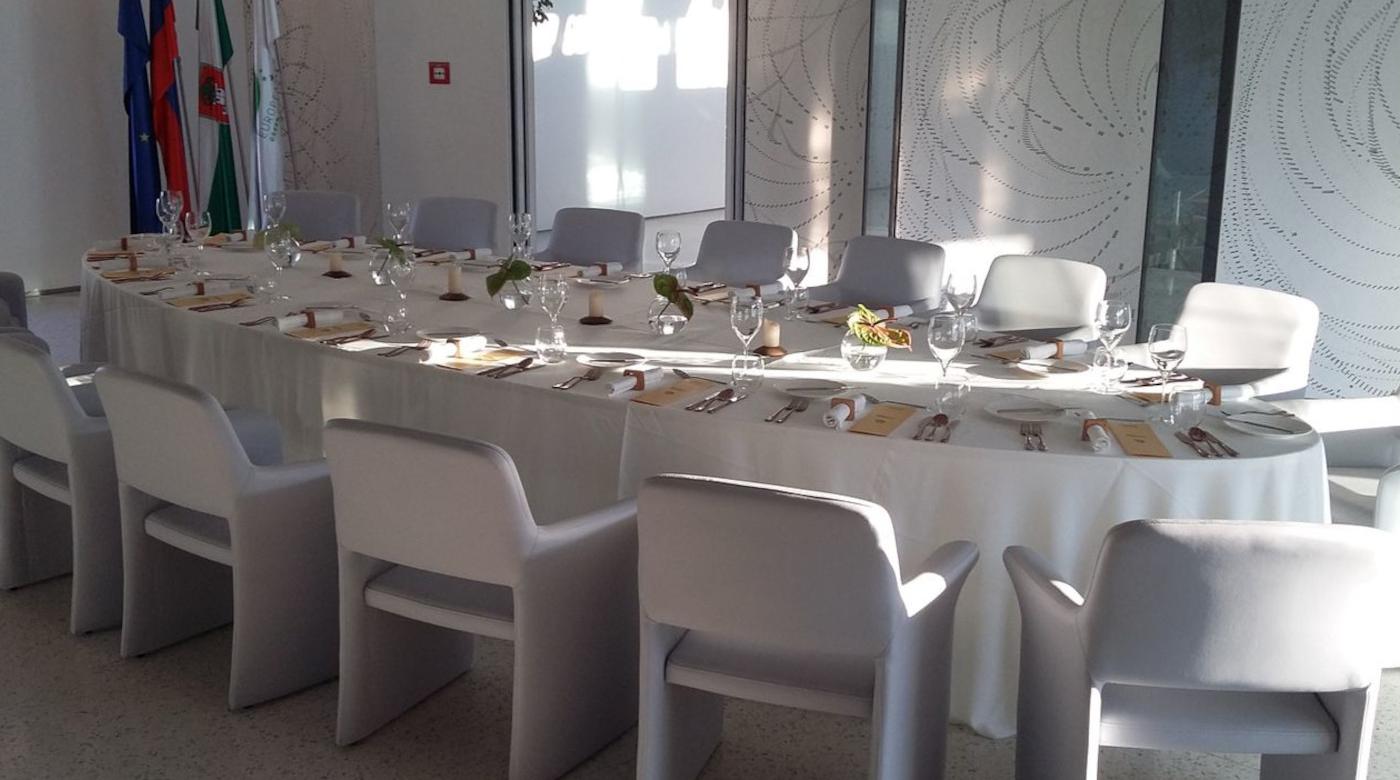 Interested? Submit an inquiry!
We accept inquiries via our email address. When submitting an inquiry, please include: the date of the event, the number of guests, the layout, and the equipment required. We will do our best to reply as soon as possible and meet your needs to the greatest possible extent, so as to ensure the perfect space for your event!

Contact for renting
Certificate »Safe and Healthy Meetings and Events«
The Slovenian Convention Bureau has prepared in cooperation with the National Institute for Public Health (NIJZ) the standards for "Safe and Healthy Meetings and Events