Blue Hall
The hall was completely renovated in 2014. Visually, the interior of the hall has been integrated into the historical environment of the castle, while the space open to the Castle Courtyard. The space can accommodate up to 20 people.
Price

Rent for 1 hour

305.00 €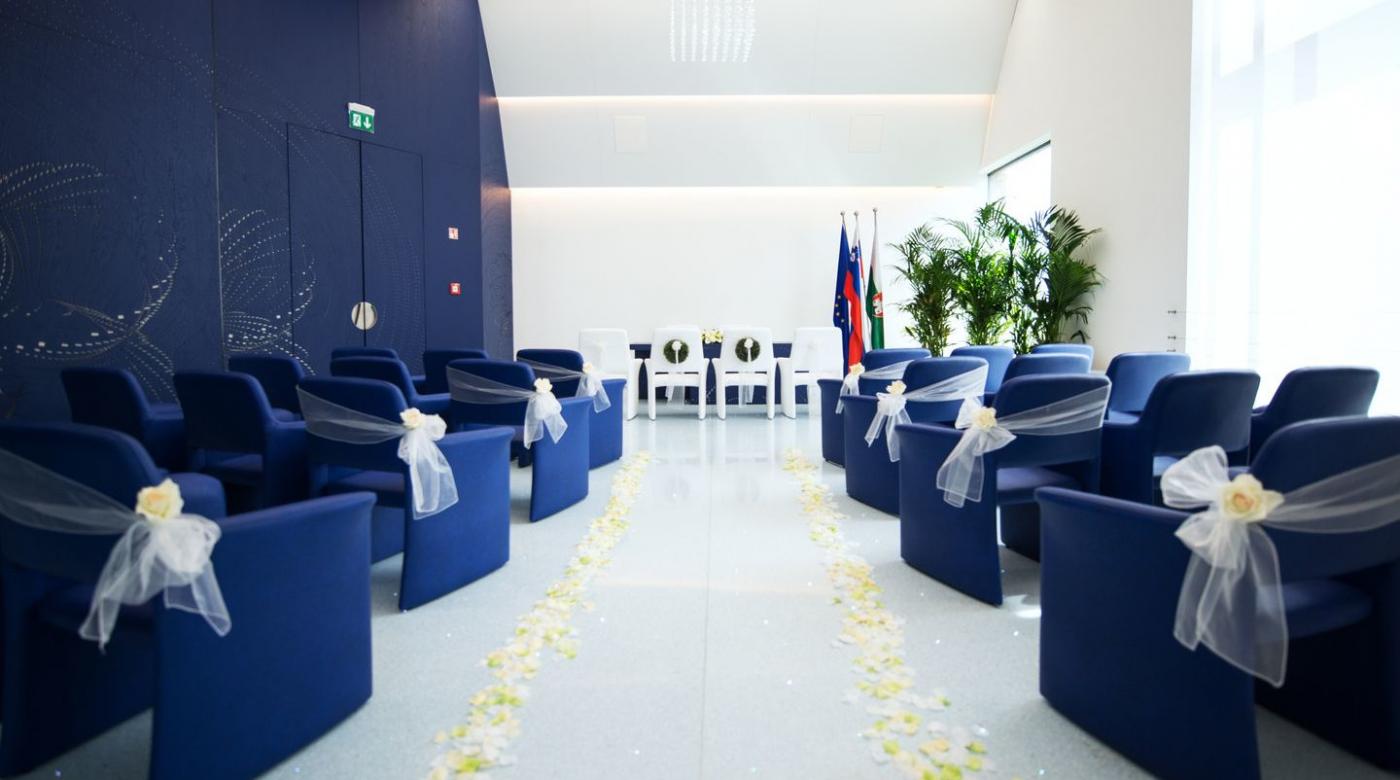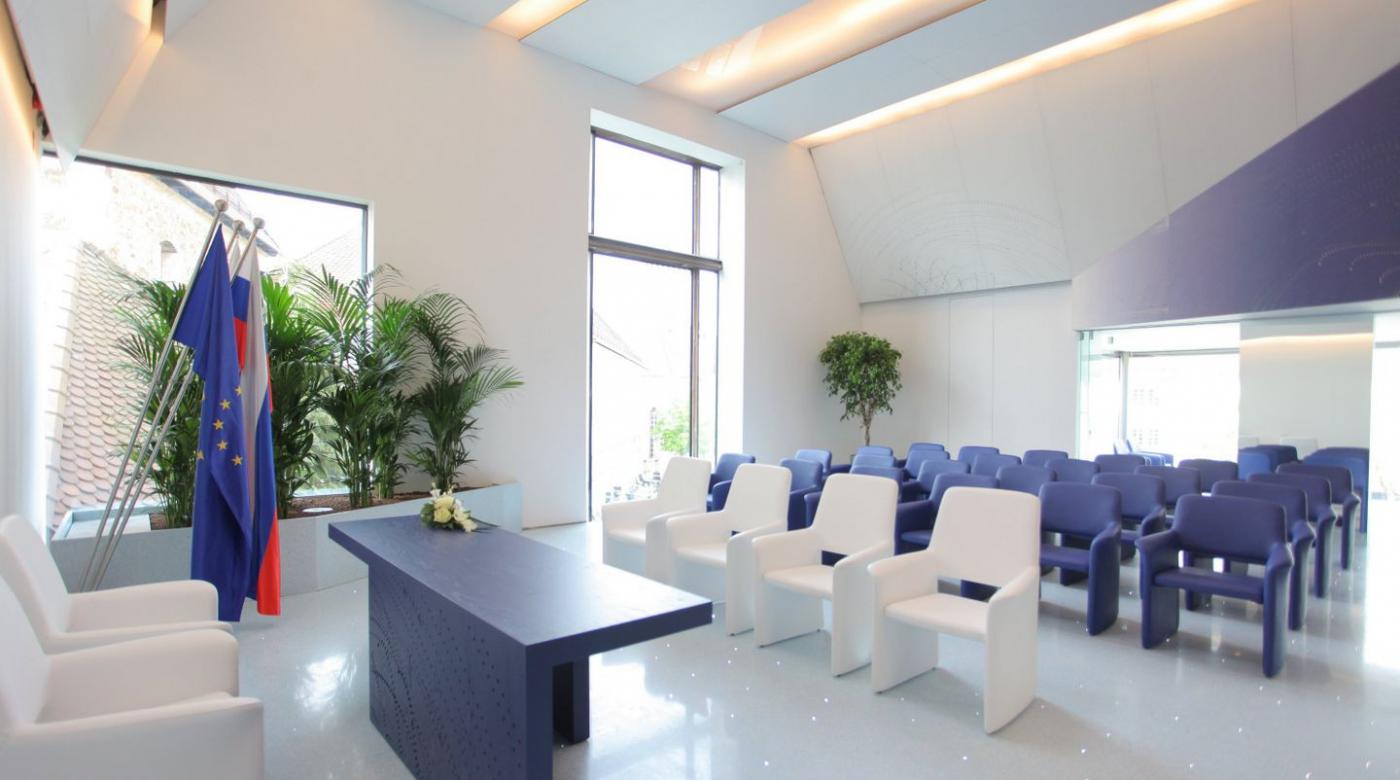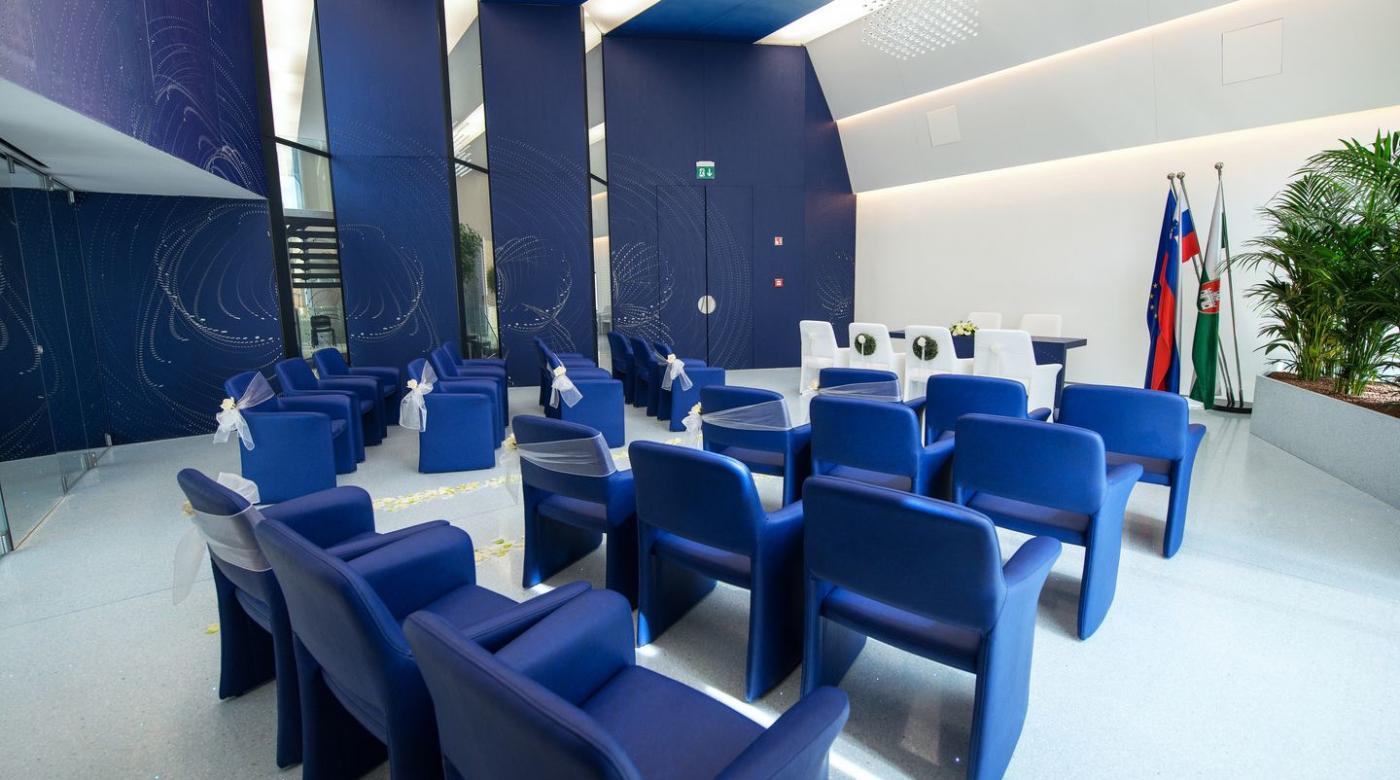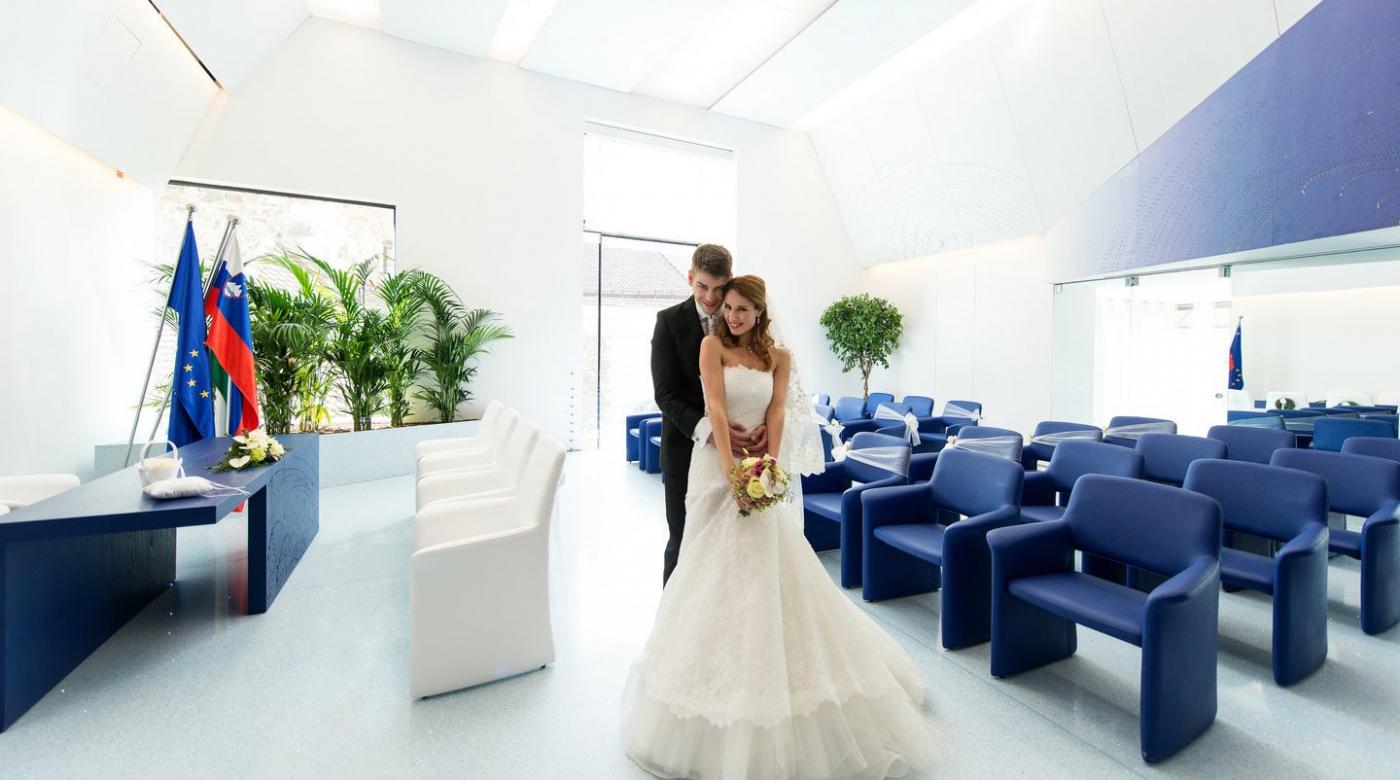 Contact for weddings
Jasmina Pinoza, MSc
Assistant for Marketing
In addition to the hall, on the upper level there is a terrace that offers a unique view of the courtyard. It is a unique place for photographing the happy couple after the event. In the case of renting the hall and terrace for photography, the rental price is 350.00 € (including VAT).
Certificate »Safe and Healthy Meetings and Events«
The Slovenian Convention Bureau has prepared in cooperation with the National Institute for Public Health (NIJZ) the standards for "Safe and Healthy Meetings and Events