Hribar Hall
The Hribar Hall is the last hall to be renovated at the Ljubljana Castle. In the hall, there are two balconies linked by a walkway. The space can accommodate up to 100 people.
Price

Rent for 1 hour

610.00 €

Rent for 2 hours

671.00 €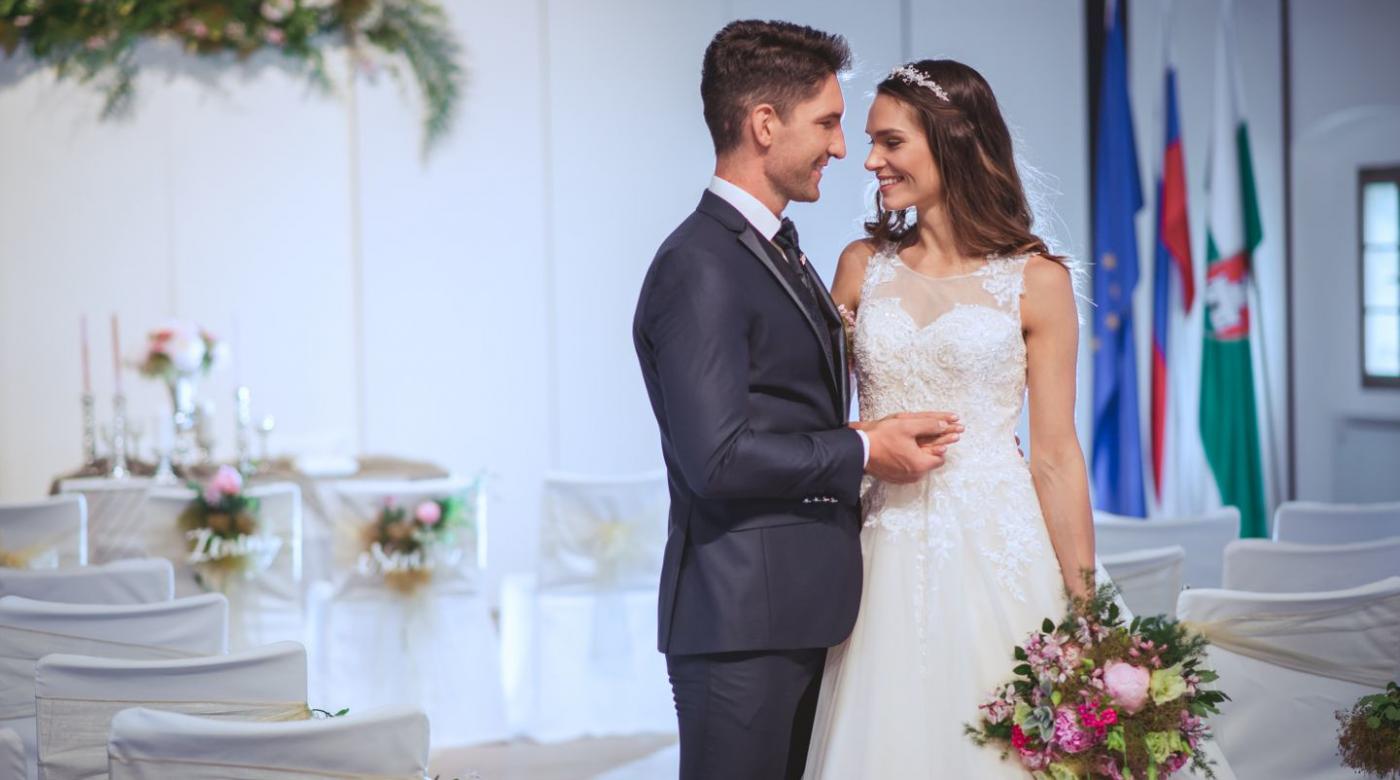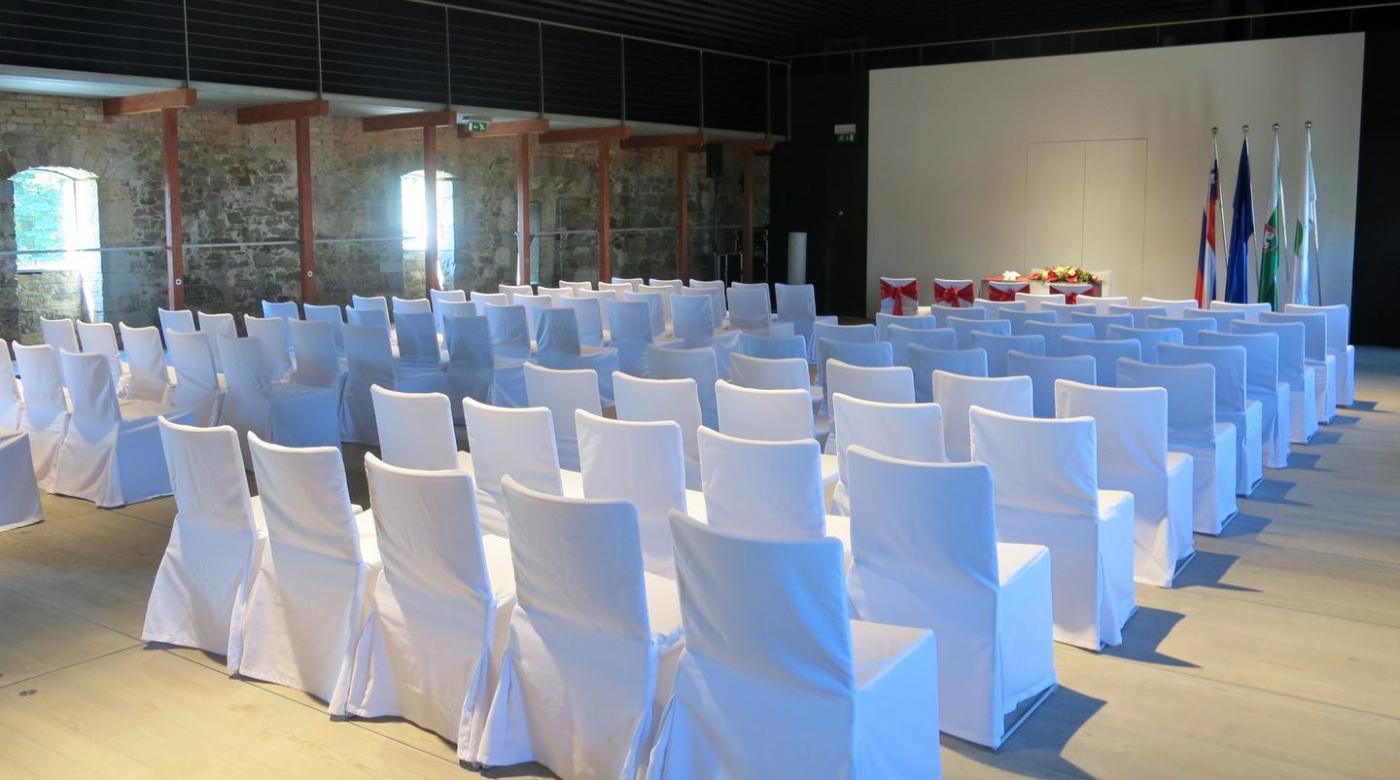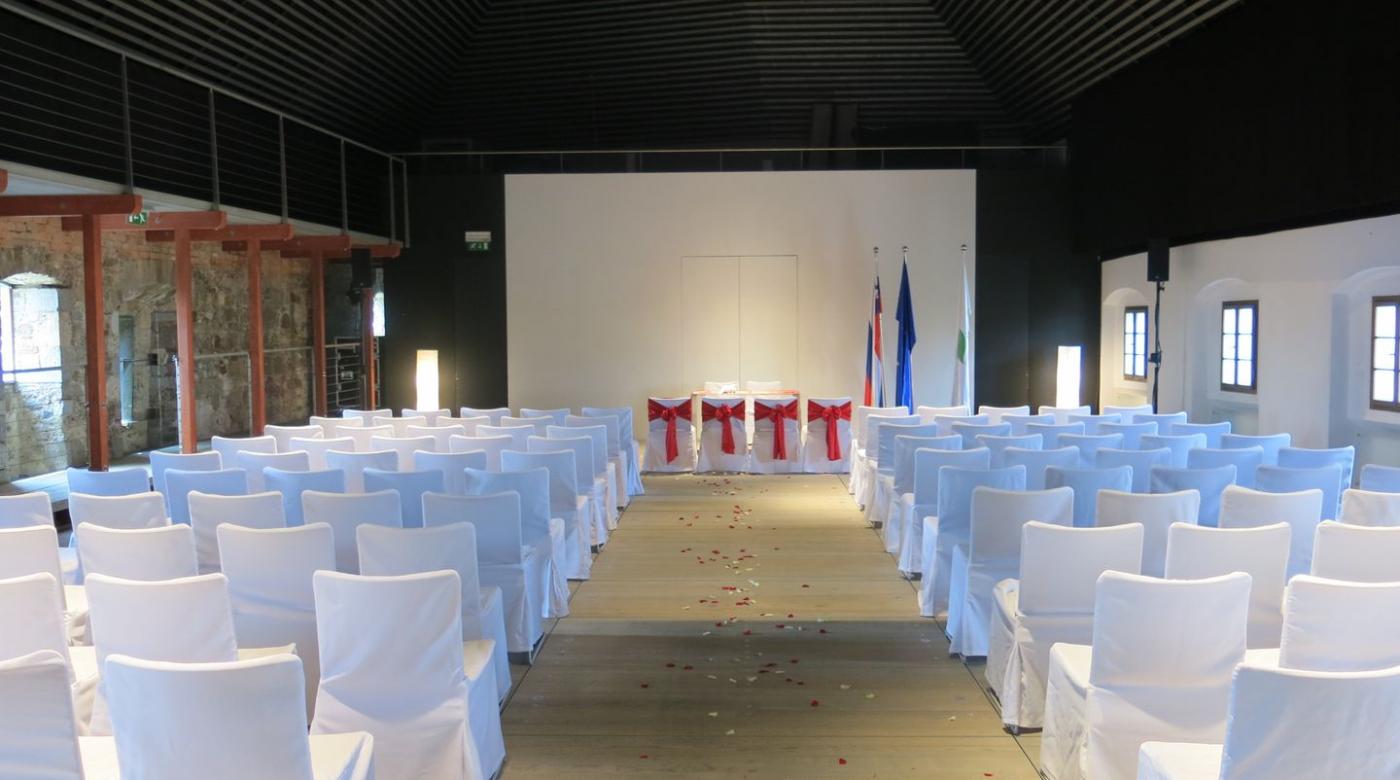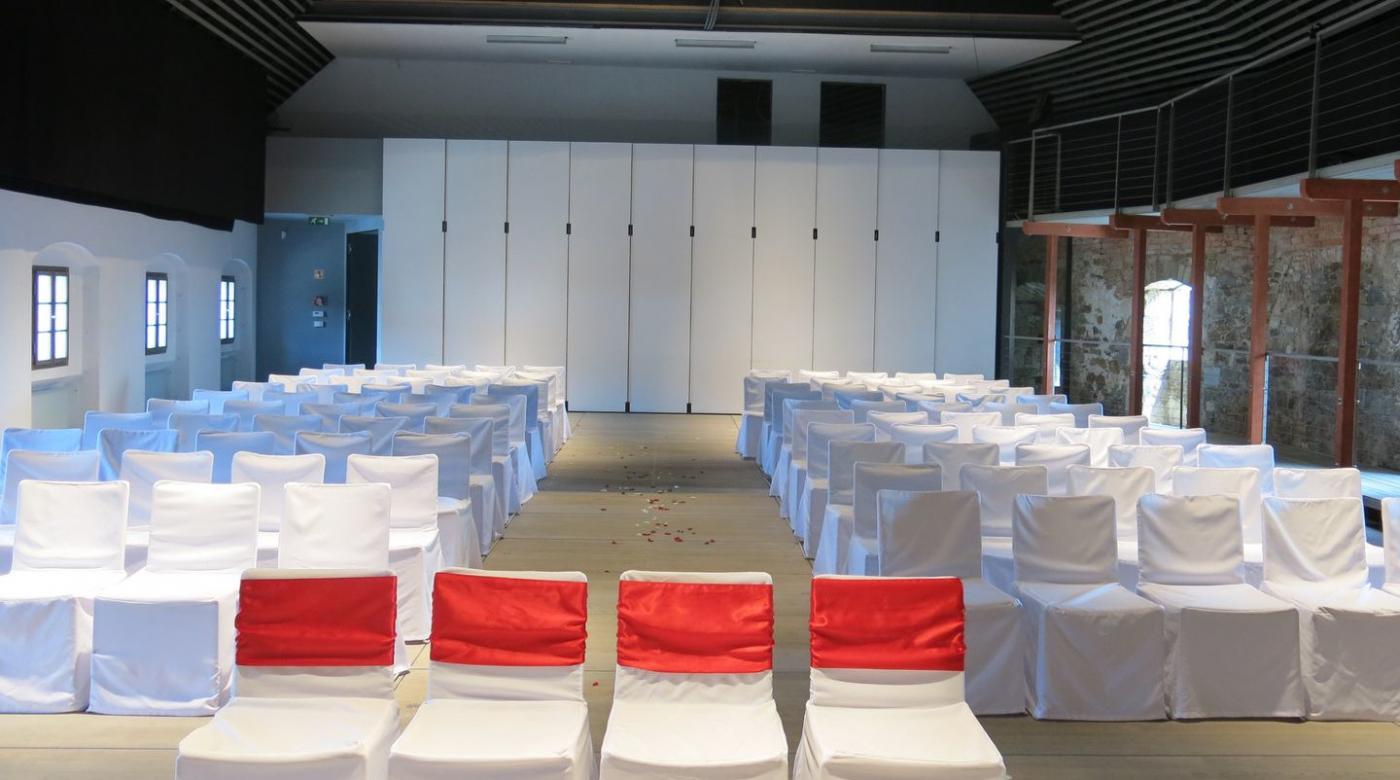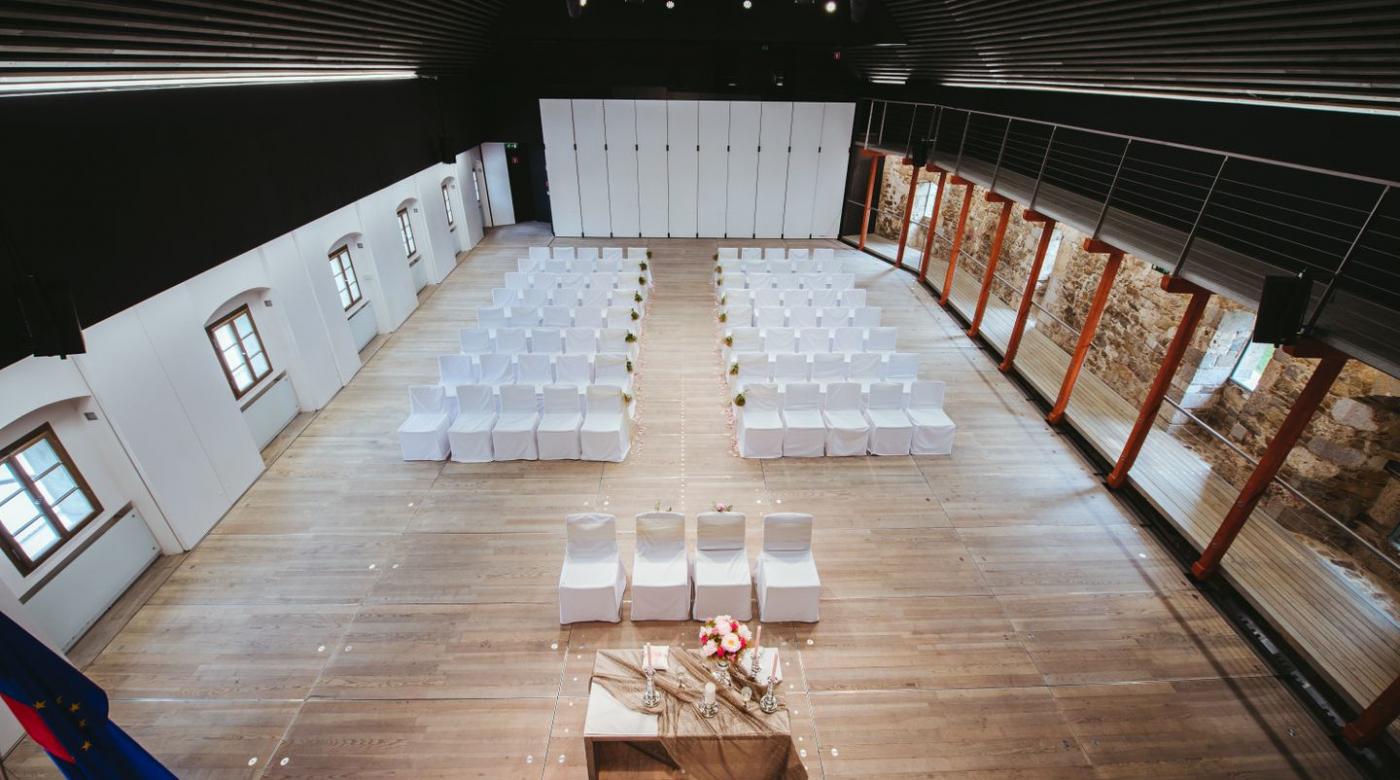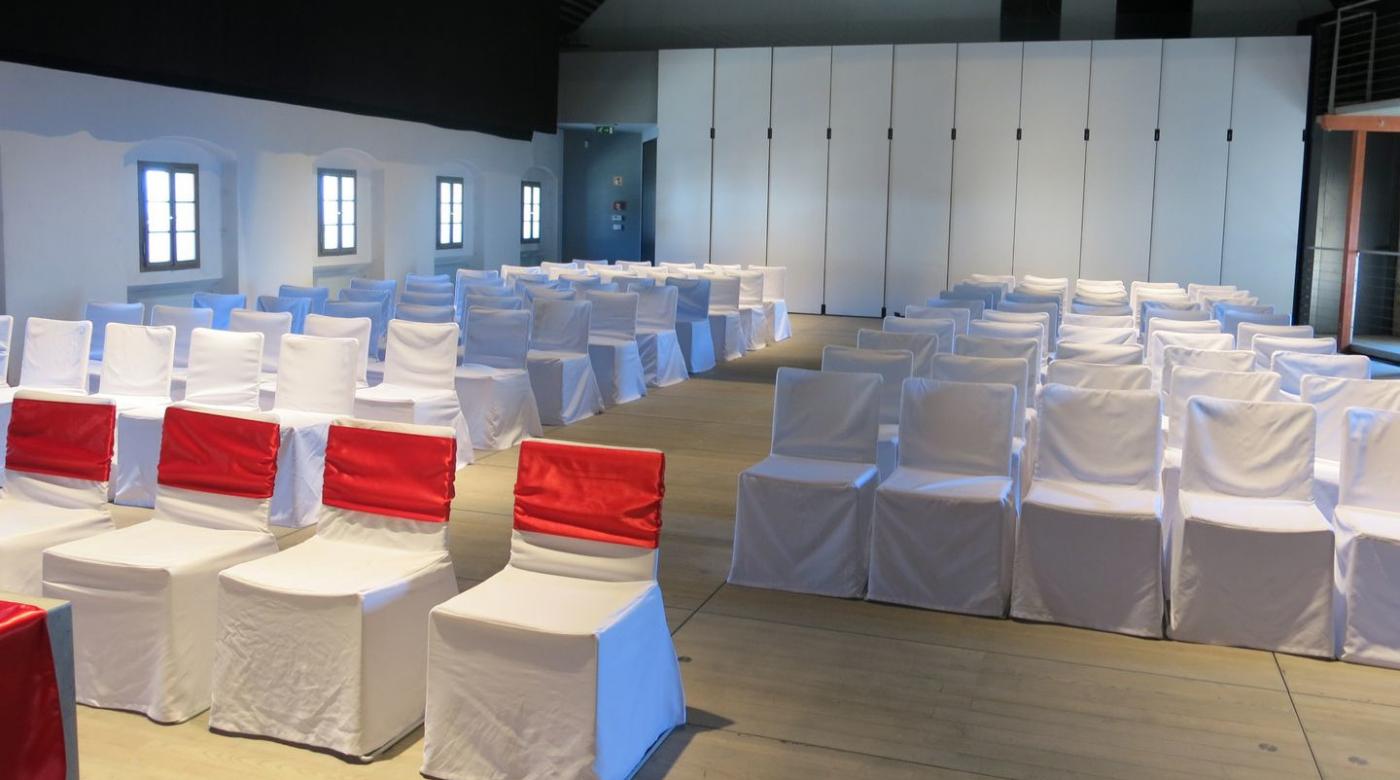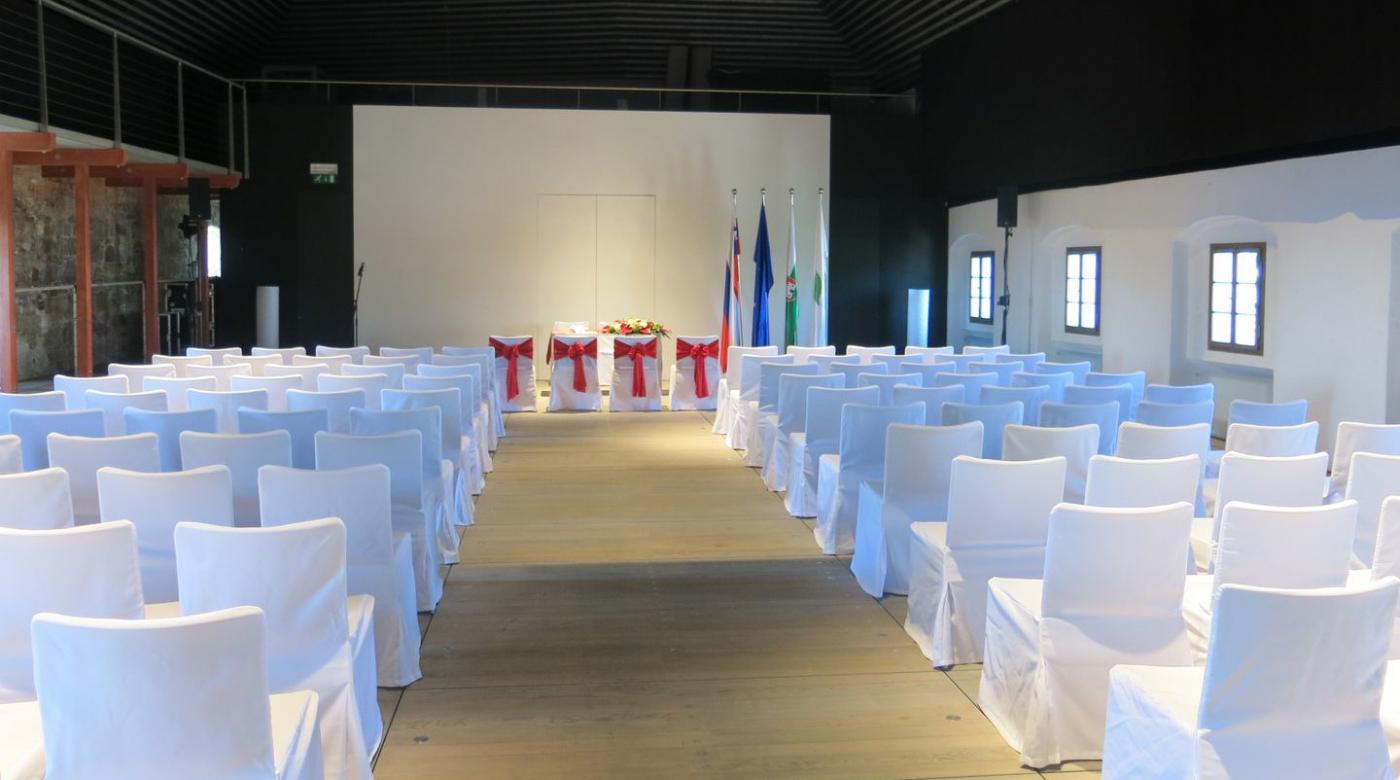 The Hribar Hall is located on the first floor and was named after the Ljubljana mayor Ivan Hribar. During his mayoralty, the city was enhanced with numerous innovations and acquisitions: an urban plumbing system, the first electric power plant, the first electric public transport (the tramway), etc. On 16 May 1905, the Municipality of Ljubljana purchased the Ljubljana Castle.

Today, the restaurant Gostilna na Gradu is located on the ground floor below the Hribar Hall, in a space that once served as an armoury. It was apparently built in 1524 on the command of Emperor Ferdinand. Over the centuries, it has also as served stables, a granary and barracks for the army that gathered on the castle.

Hribar Hall can accommodate up to 100 people.

Contact for weddings
Jasmina Pinoza, MSc
Assistant for Marketing
Certificate »Safe and Healthy Meetings and Events«
The Slovenian Convention Bureau has prepared in cooperation with the National Institute for Public Health (NIJZ) the standards for "Safe and Healthy Meetings and Events