Selected illustrations from the fairy tale book
Friderik the Castle Rat
from 20. May to 31. Dec 2019, from 9:00 to 21:00, Viewing Tower, Ljubljana Castle
Friderik is a cute, benevolent rat who is more than five hundred years old. He was named after Emperor Frederick III of Habsburg, who founded the Ljubljana Diocese and first established a fortress on the Castle Hill. Our Friderik lived on the Castle Hill even before that, and was one of the first inhabitants of the Ljubljana Castle.
His favourite place to live was in the Erasmus Tower, where there was a dungeon for disobedient nobles. He was a confidant with whom the prisoners liked to share their stories. Since he was dexterous and quick, he could move around unnoticed throughout the castle and secretly observe events from dark corners. Thus, he had a good insight into everything that was happening and eventually became the castle chronicler.
For centuries, Friderik has been convinced that he has noble blood, which is why he walks on two legs. For a rat, he is well built and tall, but the years have added a touch of grey to his whiskers. Although he knows how to cast a dirty look, he usually wears a good-humoured smile on his face.
After five hundred years, Friderik still resides in the Ljubljana Castle. He carefully records all of the goings-on, knowing that they will one day be of interest to people, just as his stories from the past enthral visitors today.
Friderik has become so famous that he has now got his own picture book, which was presented to us by the illustrator Gorazd Vahen on the occasion of its publication.
You can see the exhibition with a Castle ticket. 
Psst: The easiest way to find Friderik today is in the Castle Souvenir Shop.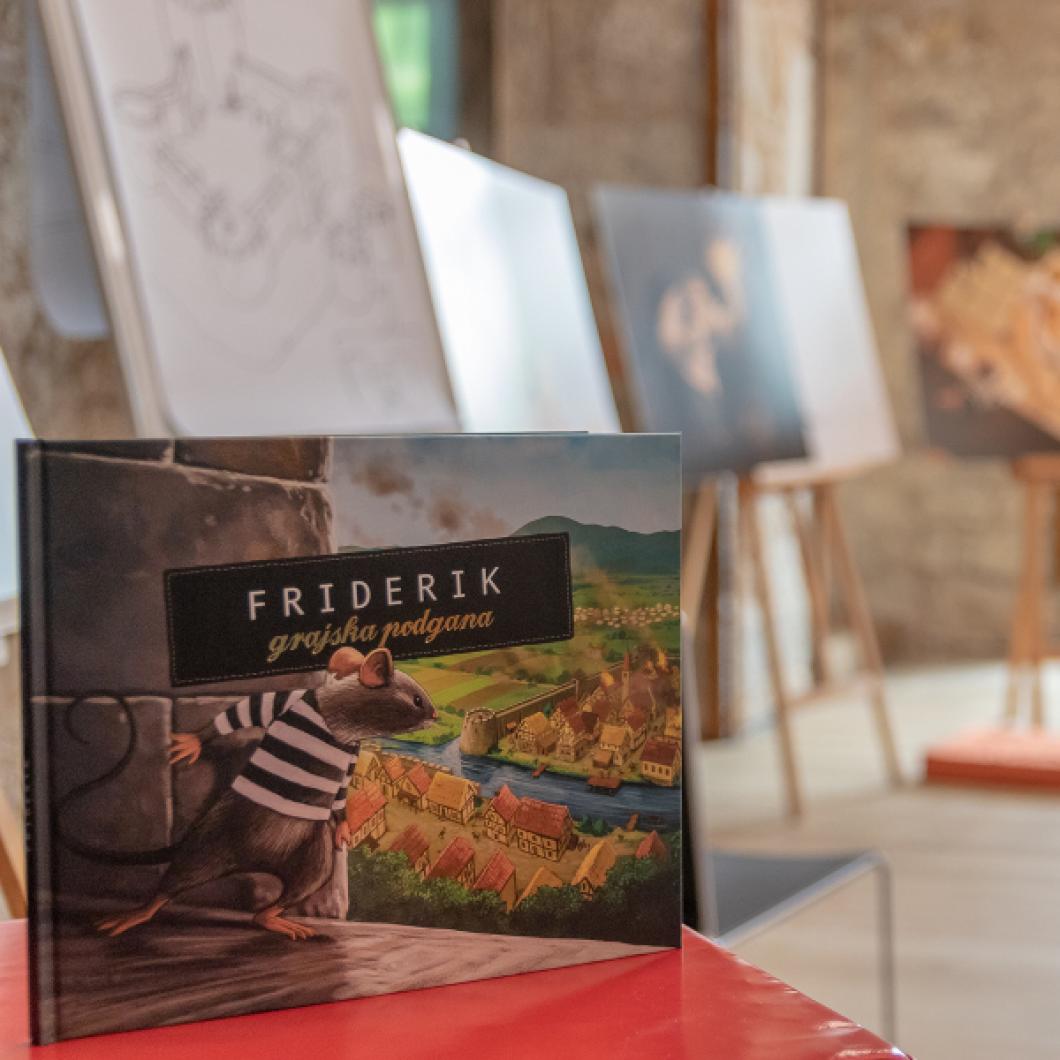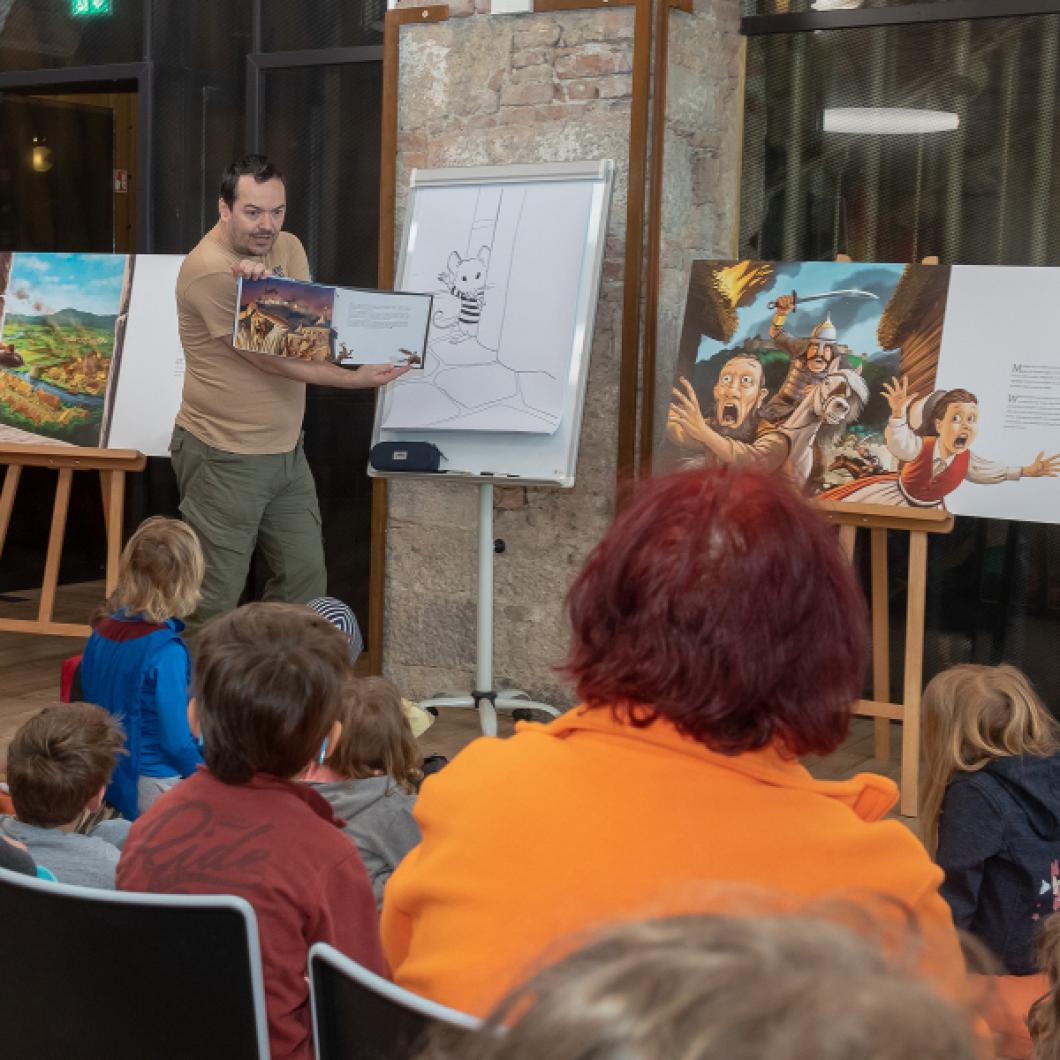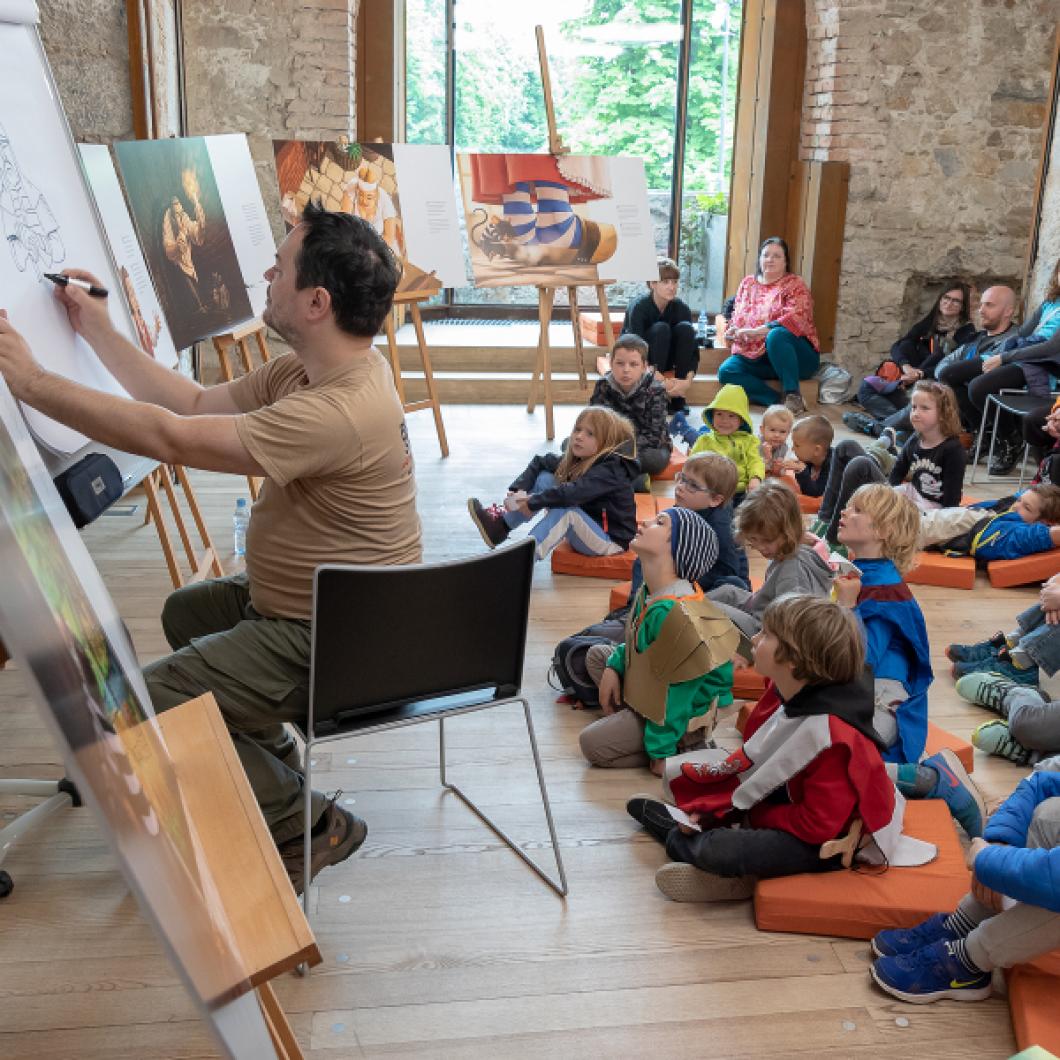 Tickets