Life-Size Wooden Sculpture
Nativity Scene
from 25. Nov 2022 to 02. Feb 2023, from 10:00 to 19:00, Castle Courtyard, Ljubljana Castle
The first written records of the creation of the kind of nativity scenes that we know today appeared in Germany in 1252, and referred to altar nativity scenes in which figures of various sizes were made of wood. Later, nuns began to make shelf nativity scenes, which were made of wax and had figures dressed in precious clothes. Only somewhat later did freestanding nativity scenes begin to appear. These were no longer limited to a particular surface, and therefore spread out over a larger space.
The first nativity scene was created by Francis of Assisi in 1223. The custom later spread elsewhere, mainly thanks to the Jesuits. They created the first nativity scene in the Slovene lands in St Jacob's Church in 1644. It was believed that nativity scenes helped people to better understand sacred matters, to picture them more clearly, enabling them to remember the story of Jesus' birth with greater ease. At first, nativity scenes were only erected in churches, but later churchgoers transferred the custom to their own homes.
This year's nativity scene at the Ljubljana Castle is the work of artist Miro Rismondo, who is best known for making ice sculptures. For the Ljubljana Castle, he has created life-size wooden nativity scene figures.
We recommend using the funicular to visit the nativity scene.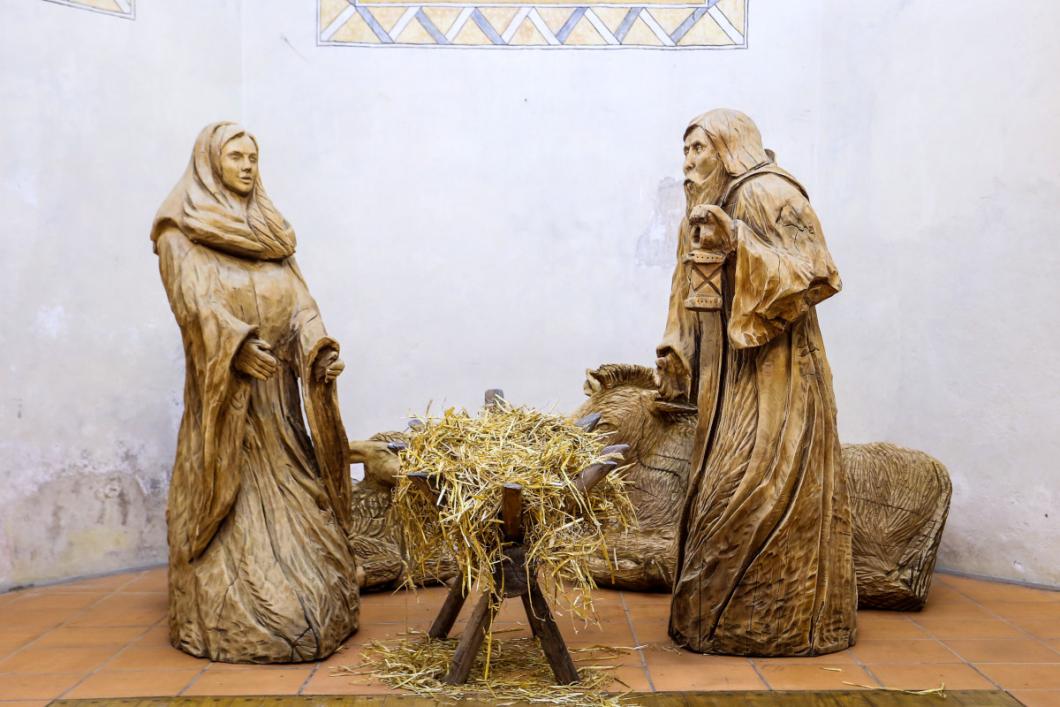 Tickets