Rock Hall
The Rock Hall is located under the Castle Coffee House. Its interesting features include a multi-level layout and the interweaving of building materials with the geological structure of the ground. The hall is suitable for thematic music evenings (jazz, blues, rock and pop, etc.), literary evenings and readings, smaller film events and club nights.
Size

Size

270 m2

Length

31 m

Width

9.8 m
Seating

Default

Gala dinner

36 persons

Cinema

40 persons

Self-serve buffet

150 persons
Price

Price for 1 day

1,300.00 € + DDV
* Capacities are of an informative nature and depend also on the wishes of the client. The final capacity is determined according to all confirmed technical requirements for the event.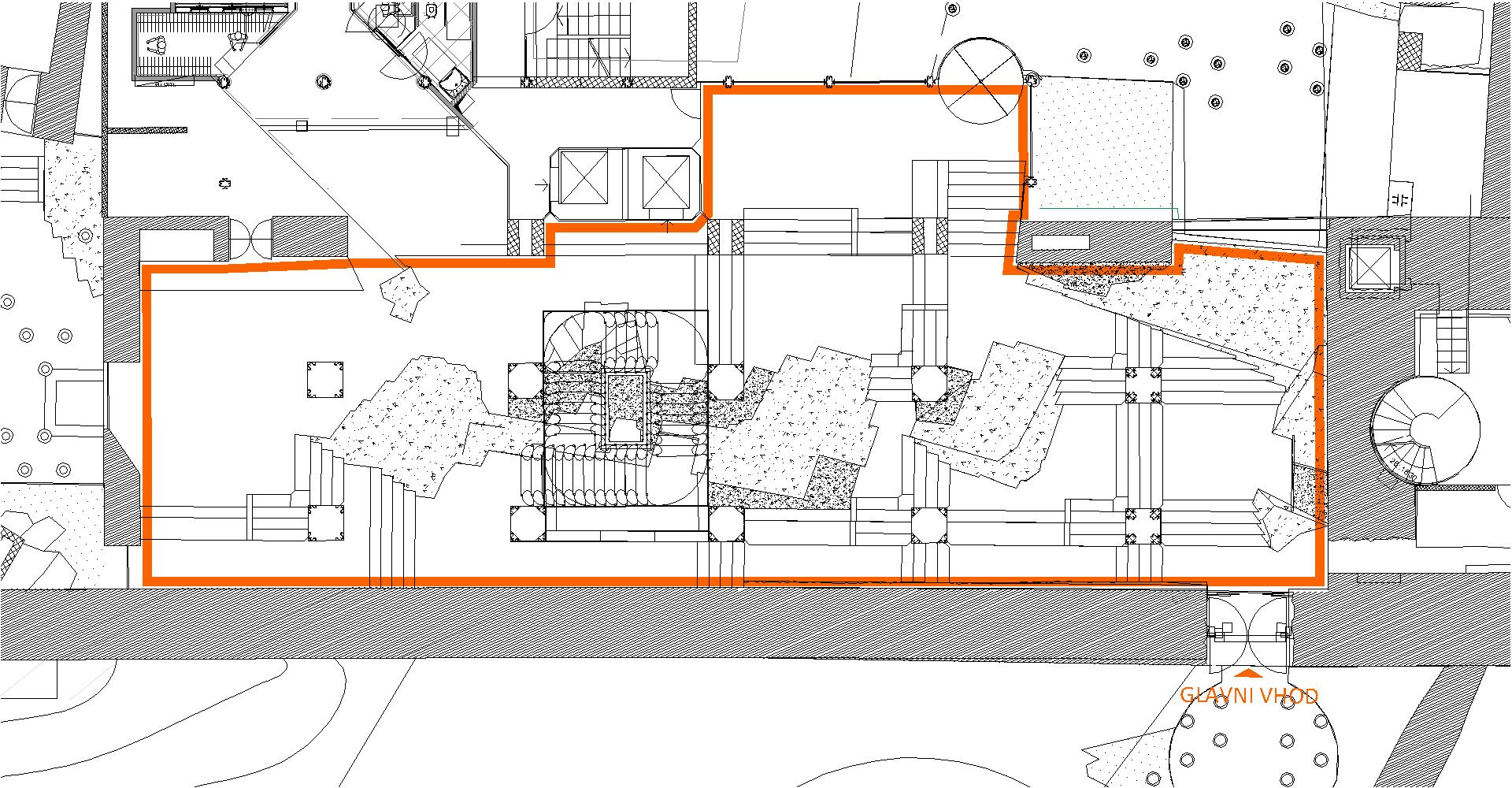 Technical Equipment Included
Sound
Digital mixing desk Ui16 (1 pc)
Speaker Meyer Sound UPA  (2 pcs)
Speaker Meyer Sound HP500 (2 pcs)
Lighting
Lighting control system MA Lighting OnPC Command Wing (1 pc)    
ROBE LEDForce 18 RGBW (4 pcs)
Built-in LED lamp ANOLIC ArcSource 12 RGBW (10 pcs)
Moving head spotlight ROBE ROBIN 300 Plasma Spot (3 pcs)
Robe CycFX 8 (3 pcs)
Video
LED LCD Monitor 75" mounted on the staircase construction (1 pc)
Stage
LED LCD Monitor 75" mounted on the staircase construction (1 pc)
Stage with stage units MATCH 2 x 1m (customised at the end of the hall)
Bar counter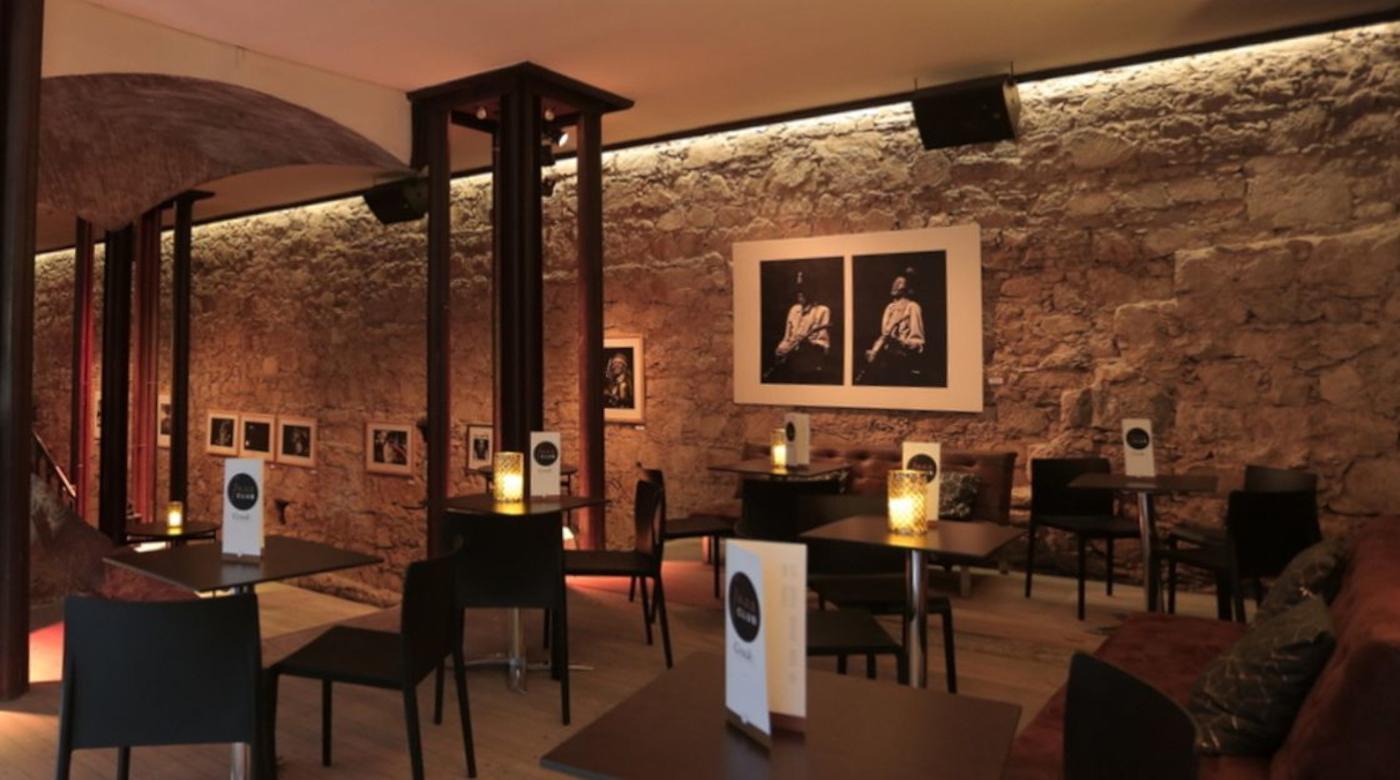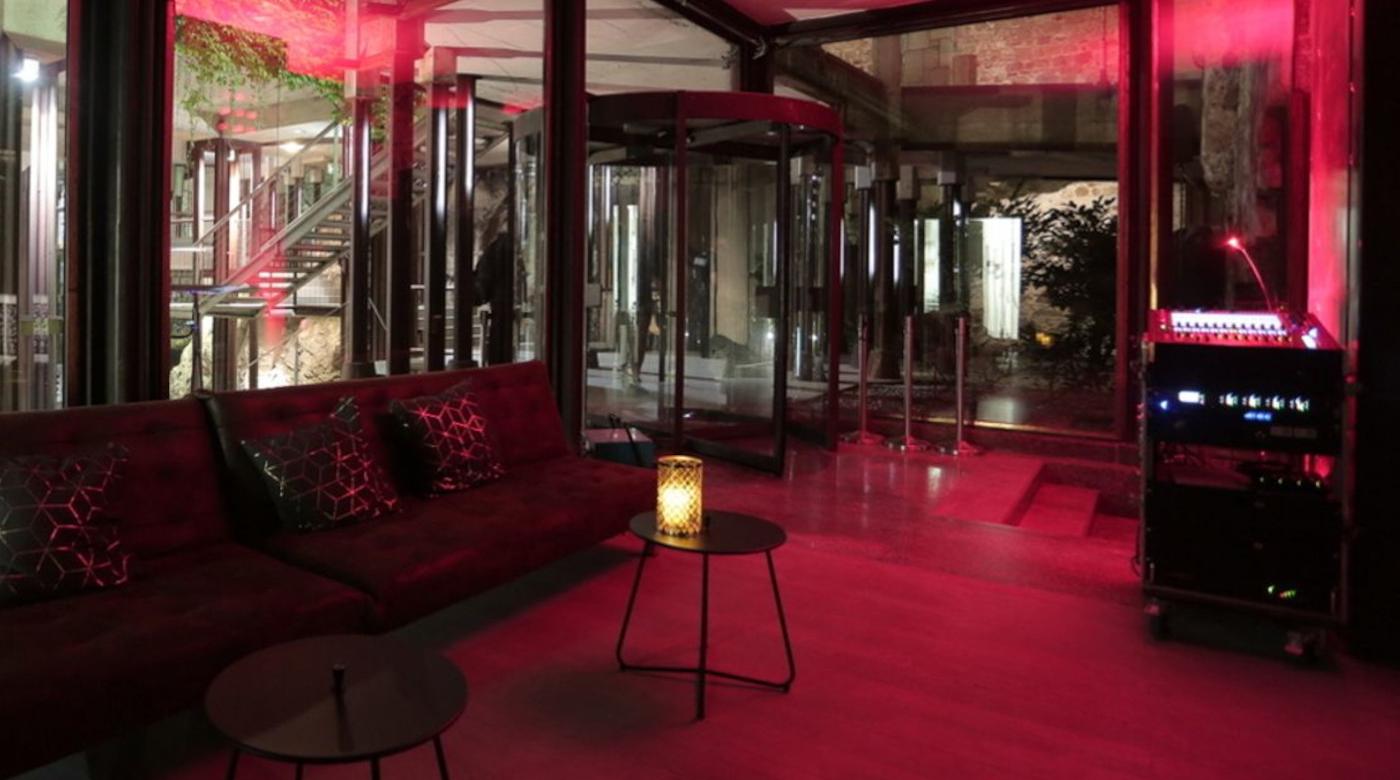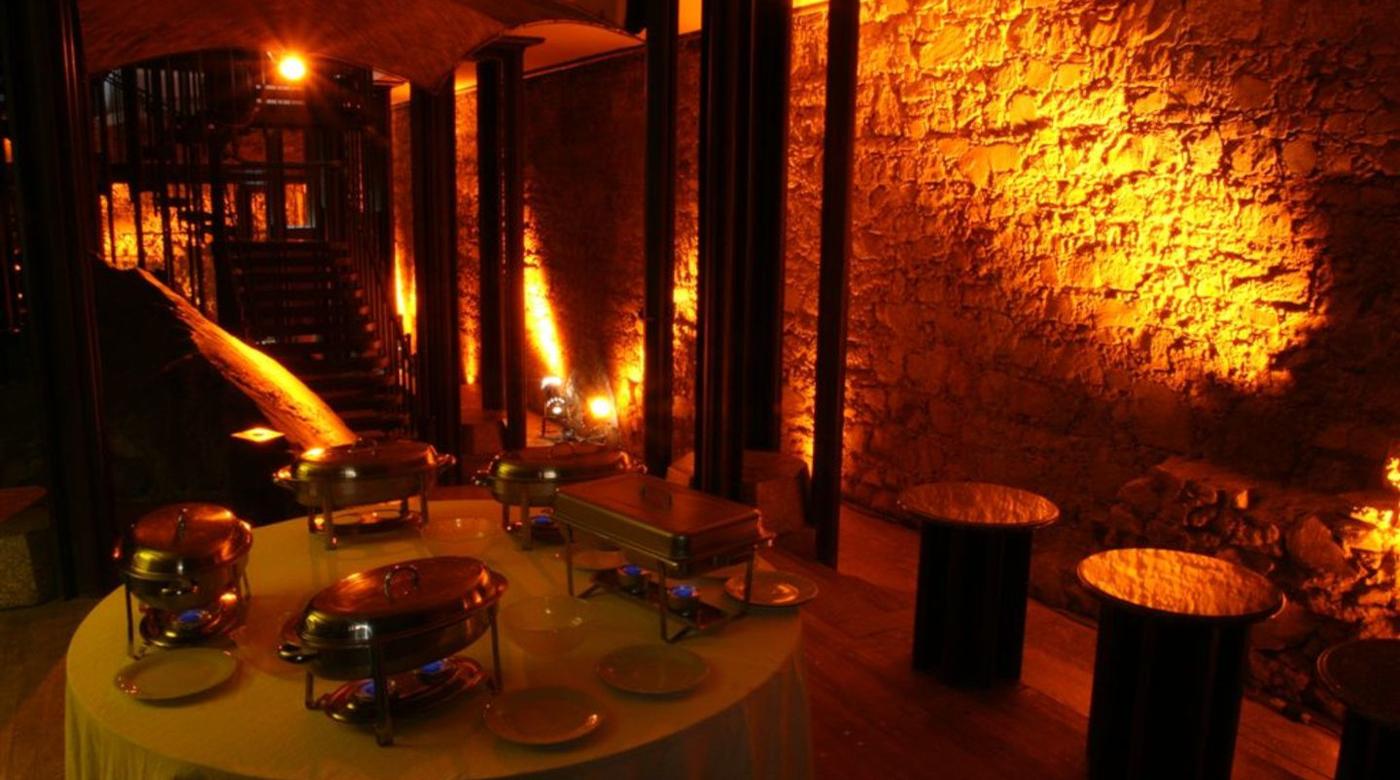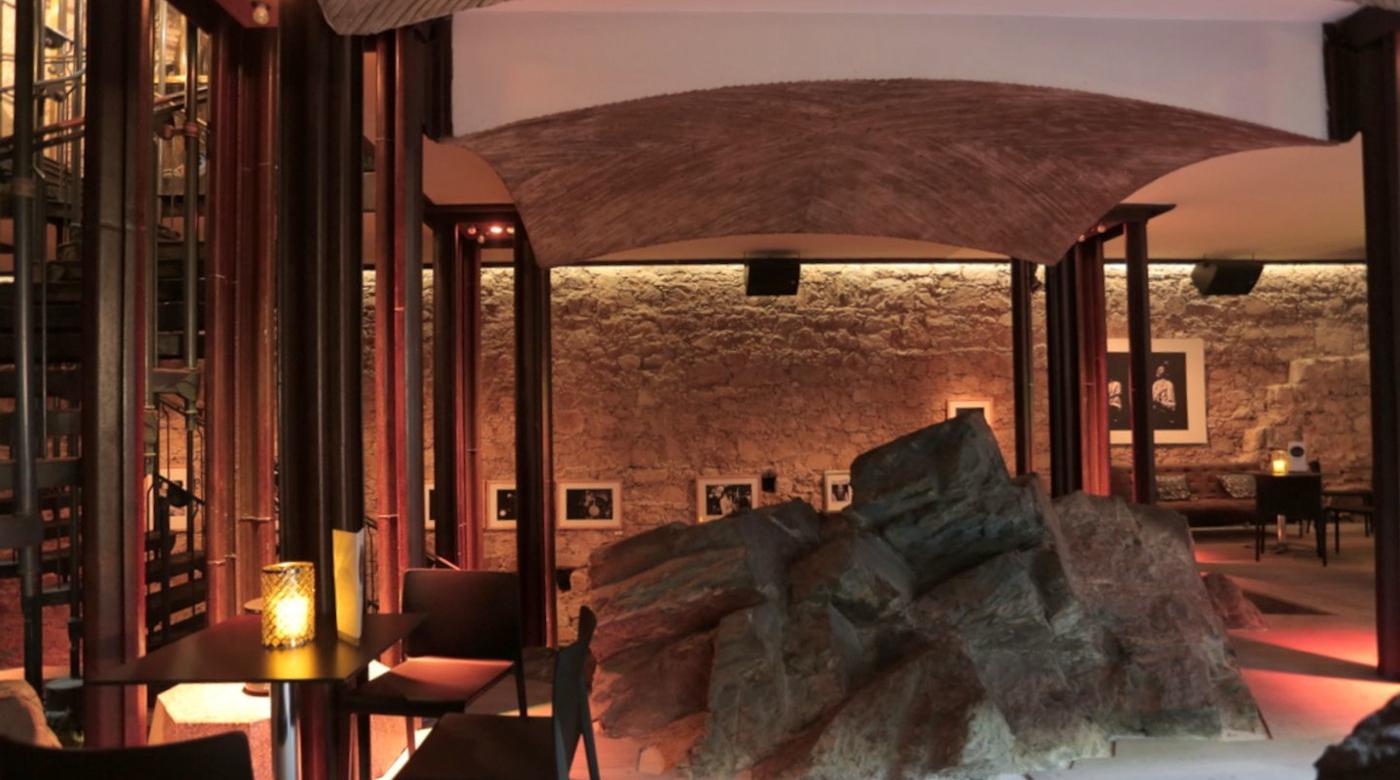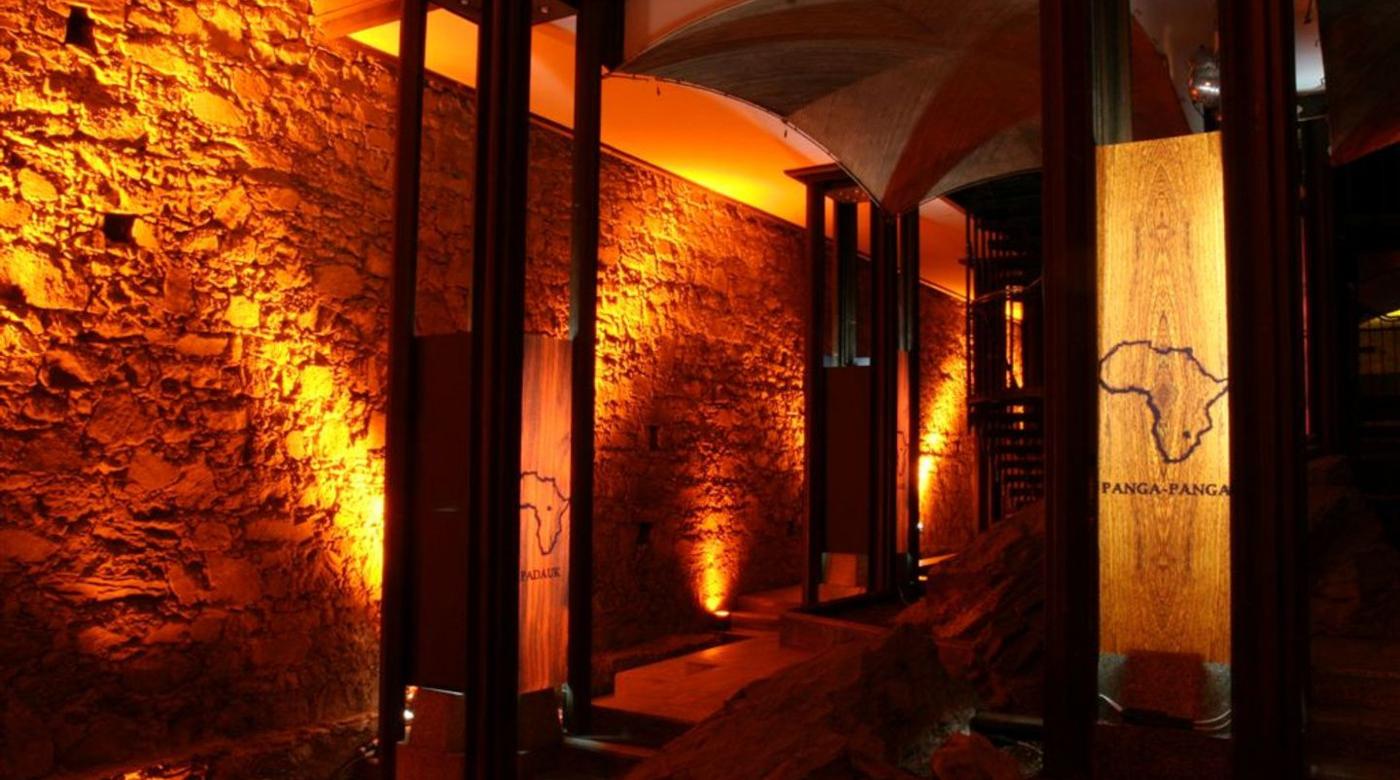 As archaeological excavations show, it was only in the 16th and 17thcenturies that the first hall was erected in this part of the castle, between the Archers' Tower and the Pentagonal Tower. Plans from the beginning of the 19th century describe the space as a woodshed and premises for prison warders and administrators. Renovated in the early 1990s, this tract was the first major building project of the contemporary renovation of the Ljubljana Castle.

The Rock Hall derives its name from the massive rocks in the middle of the hall, which show the geological structure of the Castle Hill. The entrance to the hall is beneath the castle bridge, up the double spiral staircases from the Castle Coffee House or from the connecting Lapidary above the funicular.
Interested? Submit an inquiry!
We accept inquiries via our email address. When submitting an inquiry, please include: the date of the event, the number of guests, the layout, and the equipment required. We will do our best to reply as soon as possible and meet your needs to the greatest possible extent, so as to ensure the perfect space for your event!

Contact for renting
Certificate »Safe and Healthy Meetings and Events«
The Slovenian Convention Bureau has prepared in cooperation with the National Institute for Public Health (NIJZ) the standards for "Safe and Healthy Meetings and Events