Info Centre, Sales Points and ATM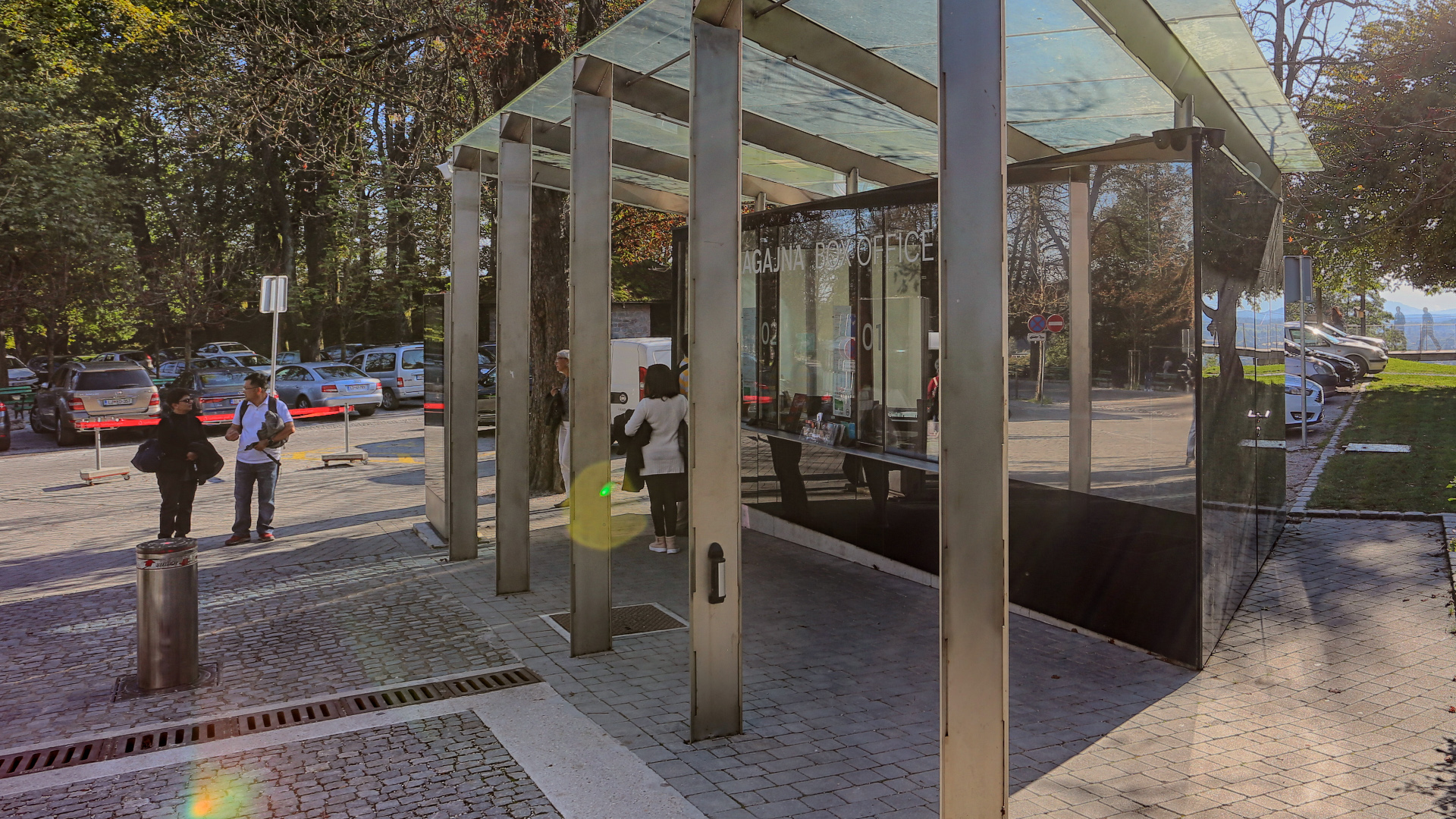 At the Ljubljana Castle and the lower funicular station there are two sales points where visitors can buy tickets for the funicular railway, all types of castle tickets, and tickets for events at the Ljubljana Castle. There is also the Info Centre, where friendly employees are happy to provide information about the Ljubljana Castle, Ljubljana and Slovenia. Inside the Castle Courtyard there is also an ATM.
Entrance Pavilion
At the entry pavilion in front of the main entrance to the Ljubljana Castle, visitors can obtain complete information about the entire offer of the castle and purchase tickets for all tourist products and events of the Ljubljana Castle.
Info Centre
The Info Centre is located in the Castle Shop, just beside the main entrance to the castle. Here visitors can find information about all of the castle tourist products and events, as well as a range of material about the tourist and cultural offer in Ljubljana and Slovenia. At the Info Centre visitors can pick up and drop off audio guides. The Info Centre is also the starting point for the game Escape Castle.
Lower Funicular Station
Visitors who set out for the Ljubljana Castle from the inner city centre can purchase tickets for the funicular railway as well as tickets to visit the castle and attend castle events at the lower funicular station on Krek Square (Krekov trg).
Movement and sensory impaired persons (together with one accompanying person) have free entry to the events organised by the Ljubljana Castle. Such persons are kindly requested to notify us of their visit in advance by telephone: +386 1 306 42 93.