Studio Na Stolbi - Where the Past Meets the Present
It is mainly thanks to Frederick III of Habsburg that, in the late Middle Ages, a mighty fortress grew on the hill above the city – the Ljubljana Castle. Well, not only Frederick – thanks to his wife Eleanor of Portugal, too.
That is why we named the modern four-star studio apartments after Frederick and Eleonor. They are located on the first floor of the Na Stolbi building, which lies along the route of the funicular railway in the green surroundings of the Castle Hill. The Na Stolbi building was completed in 2022 and handed over to the management of the Ljubljana Castle Public Institution. The institution's offices are located on the ground floor of the building. The Na Stolbi building is a technologically modern, sustainable, low-energy, two-story building, and the studio apartments are designed according to the same principles. You'll feel like you're in your own living room – but with a view of the Slovenian capital.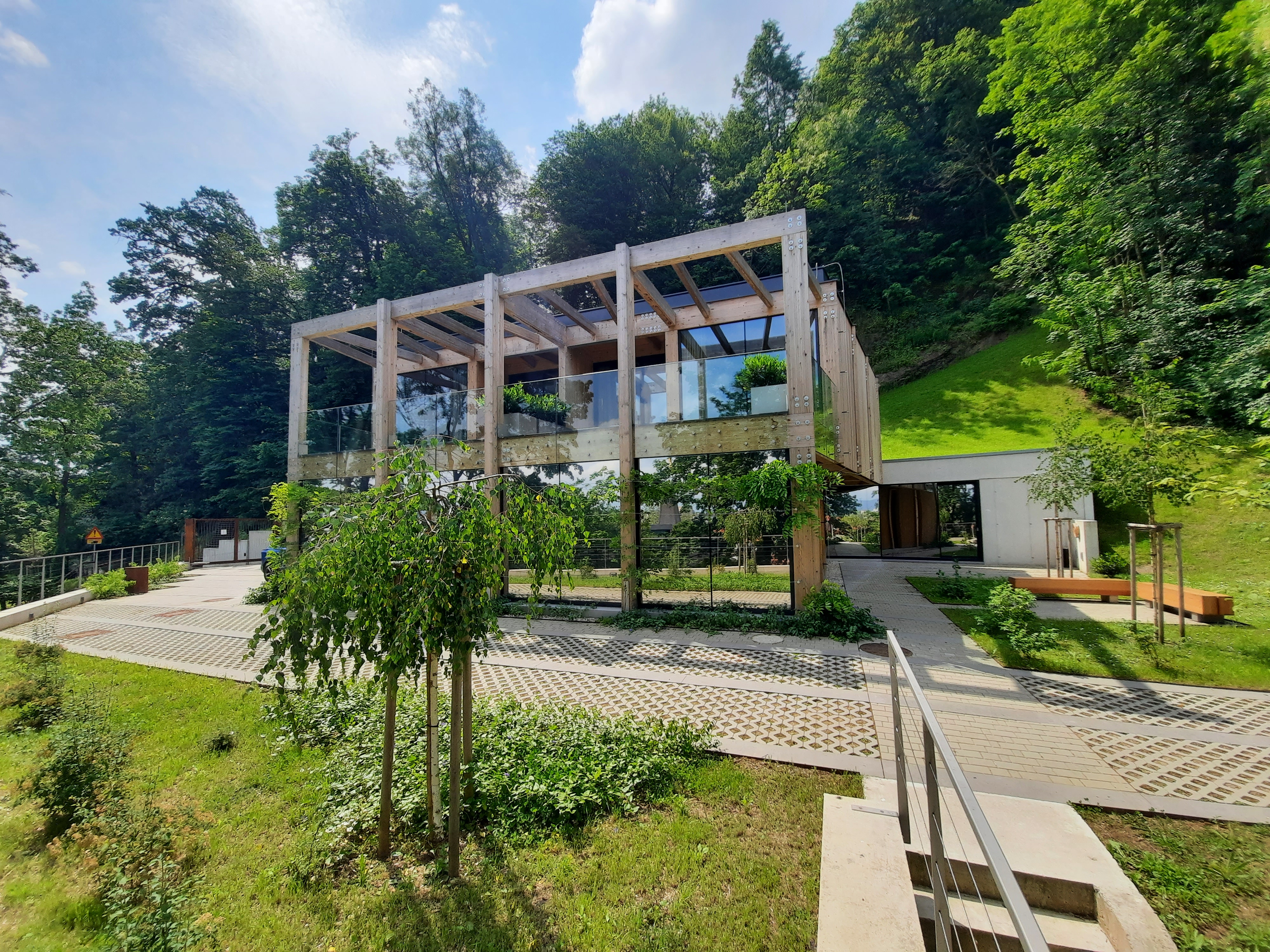 Studio Friderik/Studio Eleonora
-    Number of beds: 1
-    Size: studio 51 m2, terrace 23 m2
-    Number of guests: 2

"It is thanks to me, Frederick, Duke of Styria, Carniola and Carinthia, Archduke of Austria, King of Germany and first German Habsburg Emperor of the Holy Roman Empire, that this fortress stands above Laibach, the capital of the Habsburg hereditary lands of Carniola. Every time I return to these lands and see this magnificent fortress, it fills me with pride over and over again."
Frederick's wife, Eleanor of Portugal, adds with even greater enthusiasm: "He could easily afford it, as I brought him a substantial dowry in marriage. A mighty fortress with solid walls, powerful towers and a wide defensive moat soon grew here."
This is how Frederick and Eleanor proudly introduce themselves at the Ljubljana Castle, and we proudly designed the Friderik and Eleonora studio apartments as spacious and bright rooms, distinguished by a modern design. The studio apartments offer a sleeping area, a living room, a kitchenette, a bathroom and a terrace with a view of the city.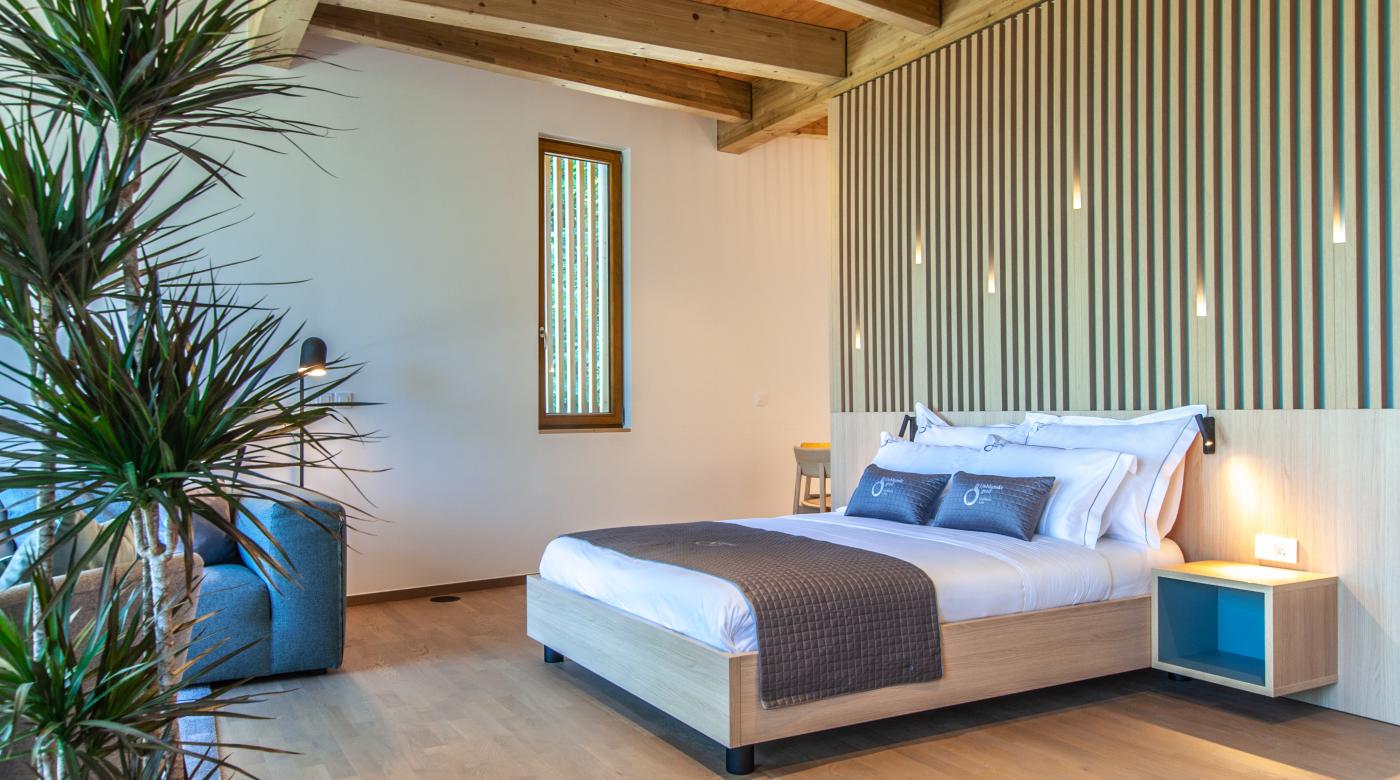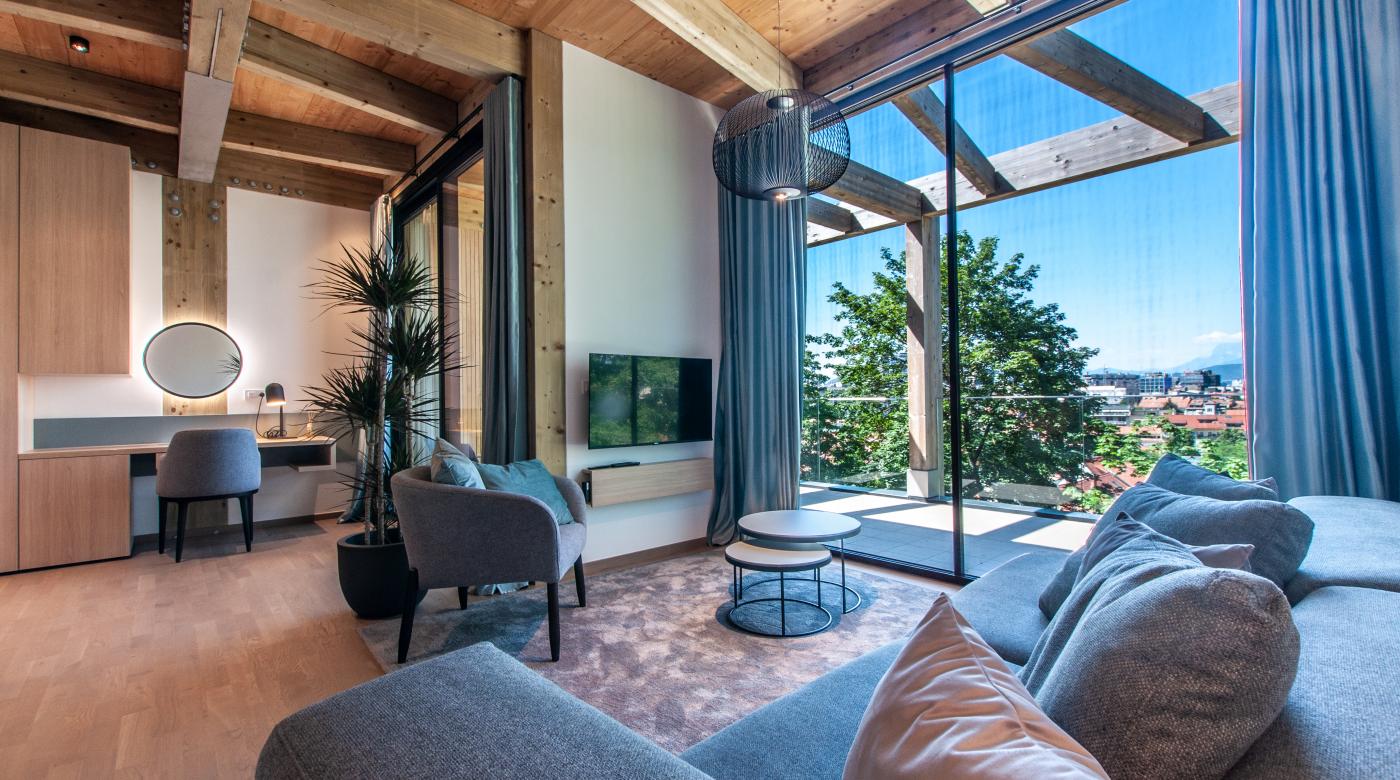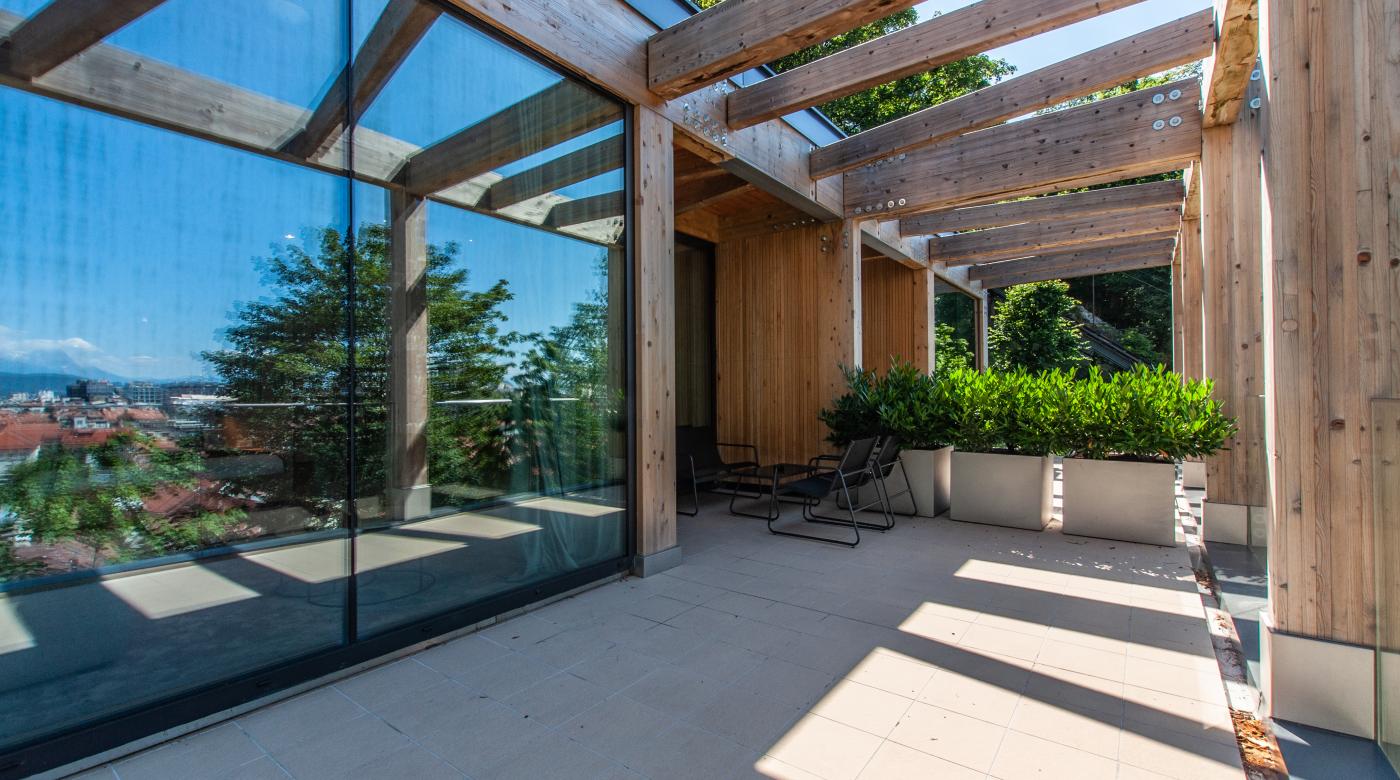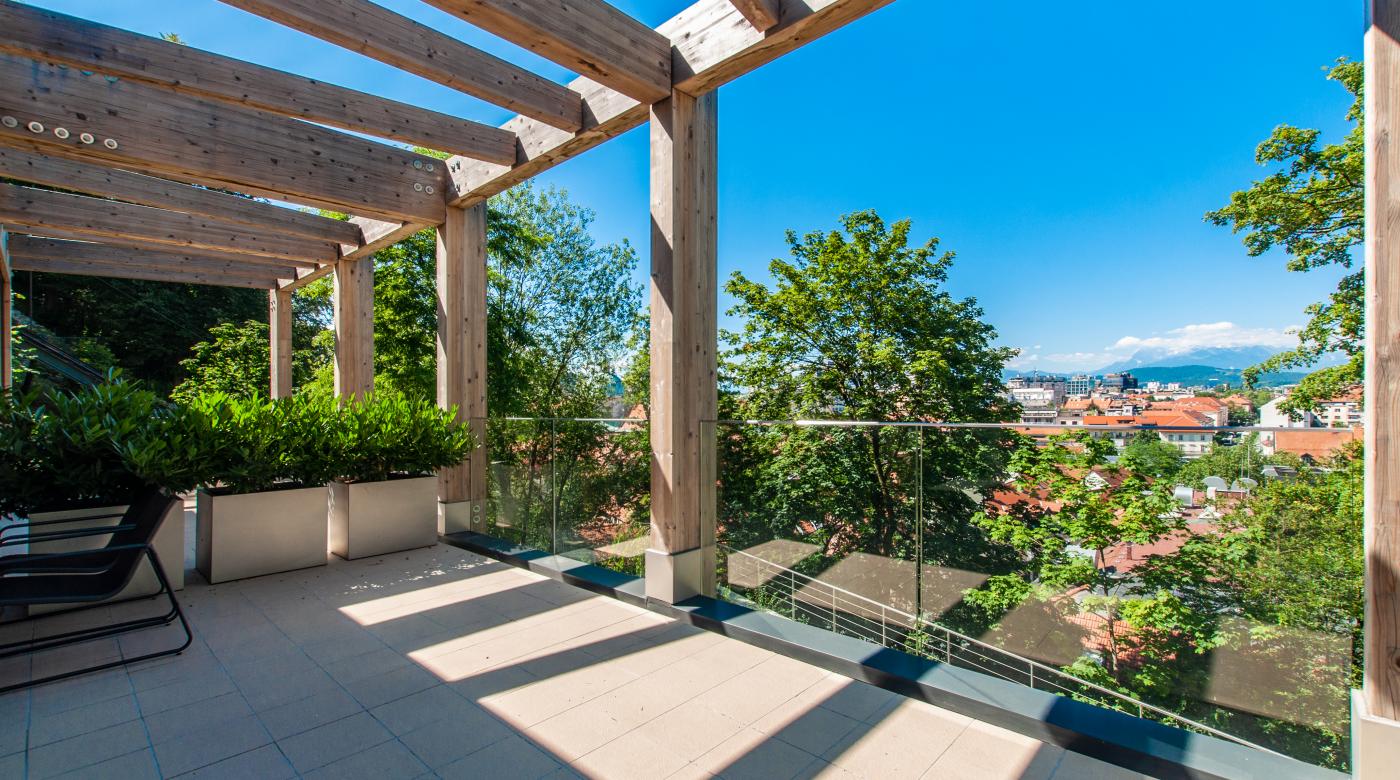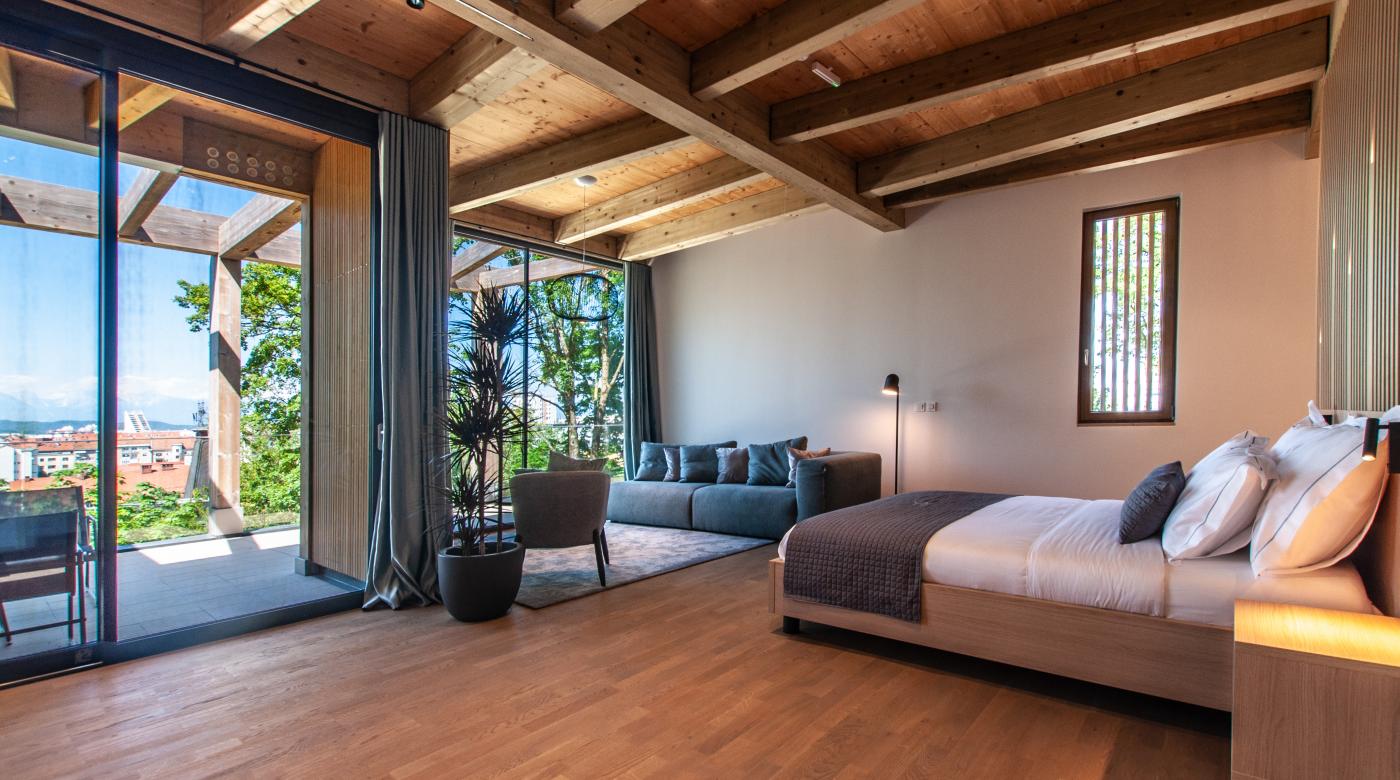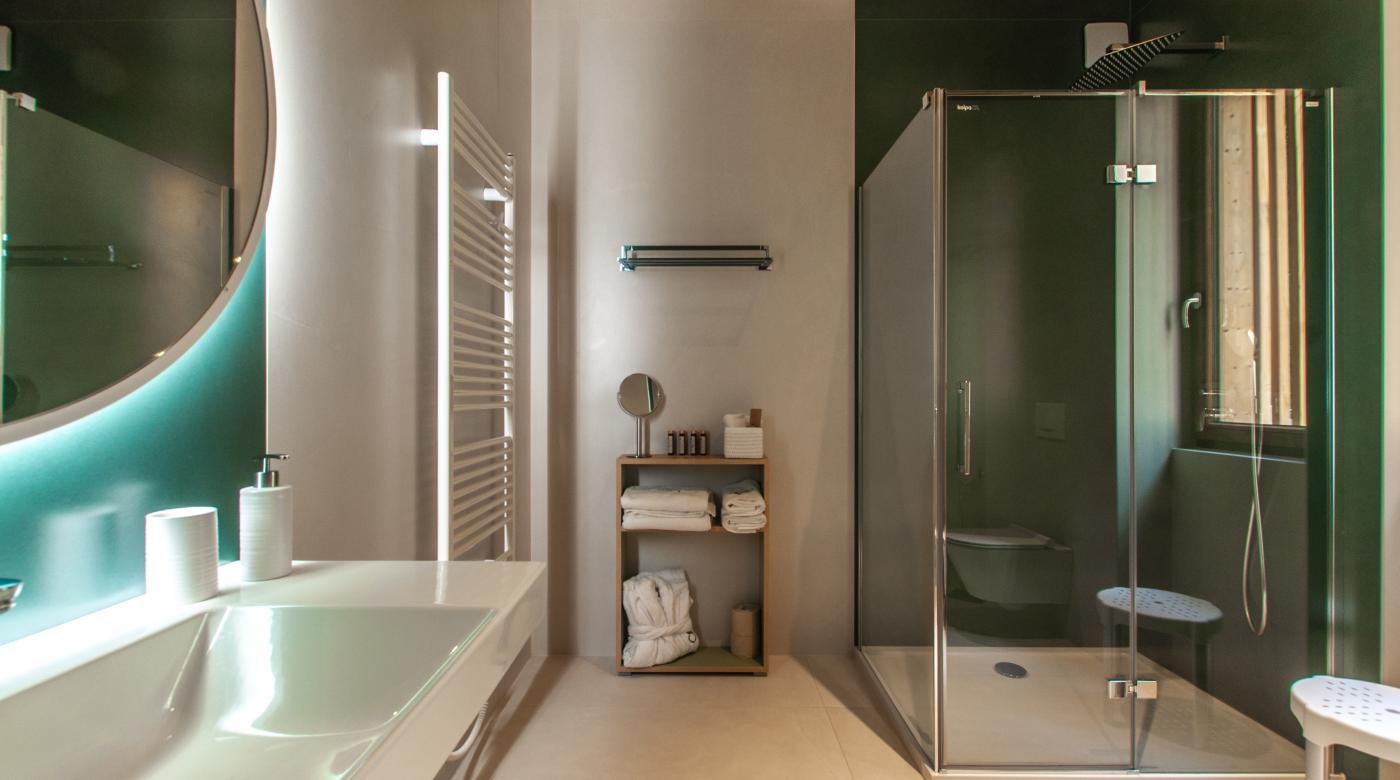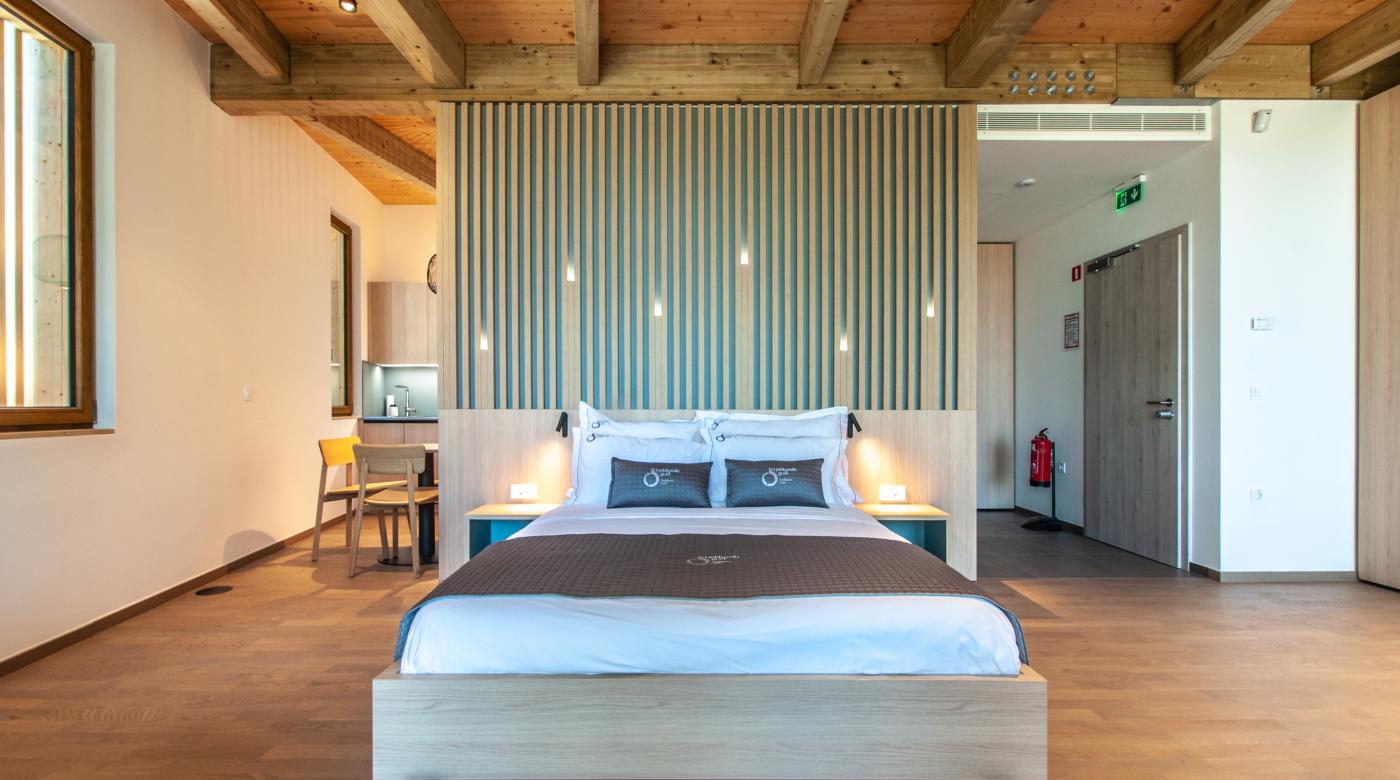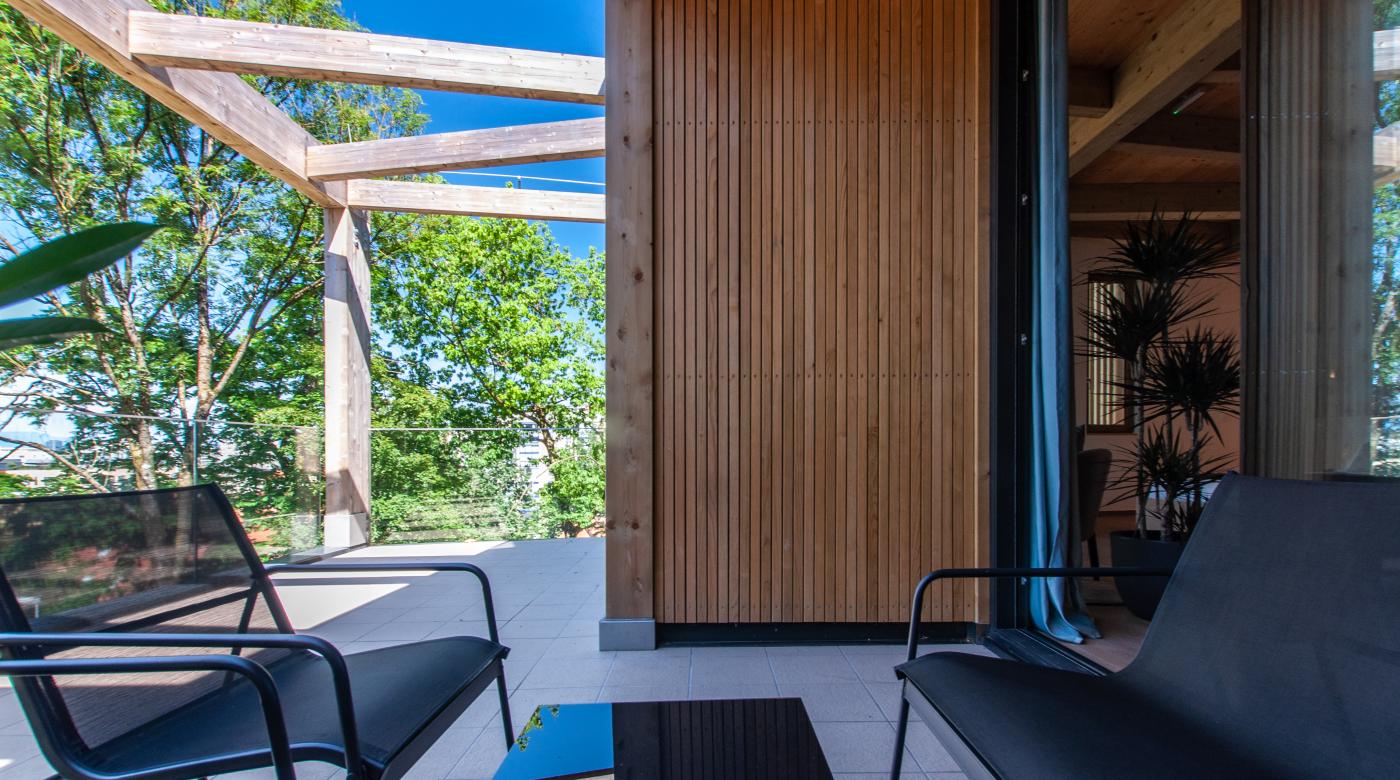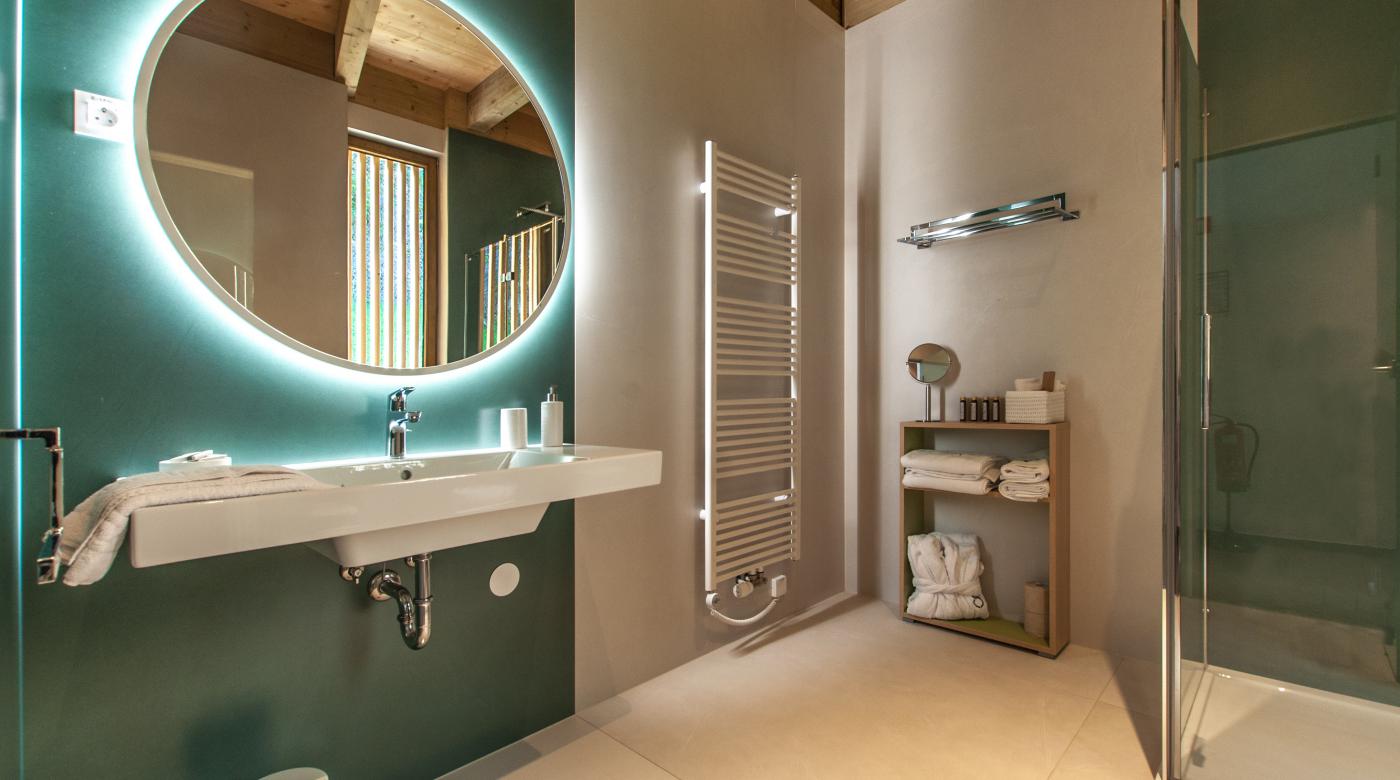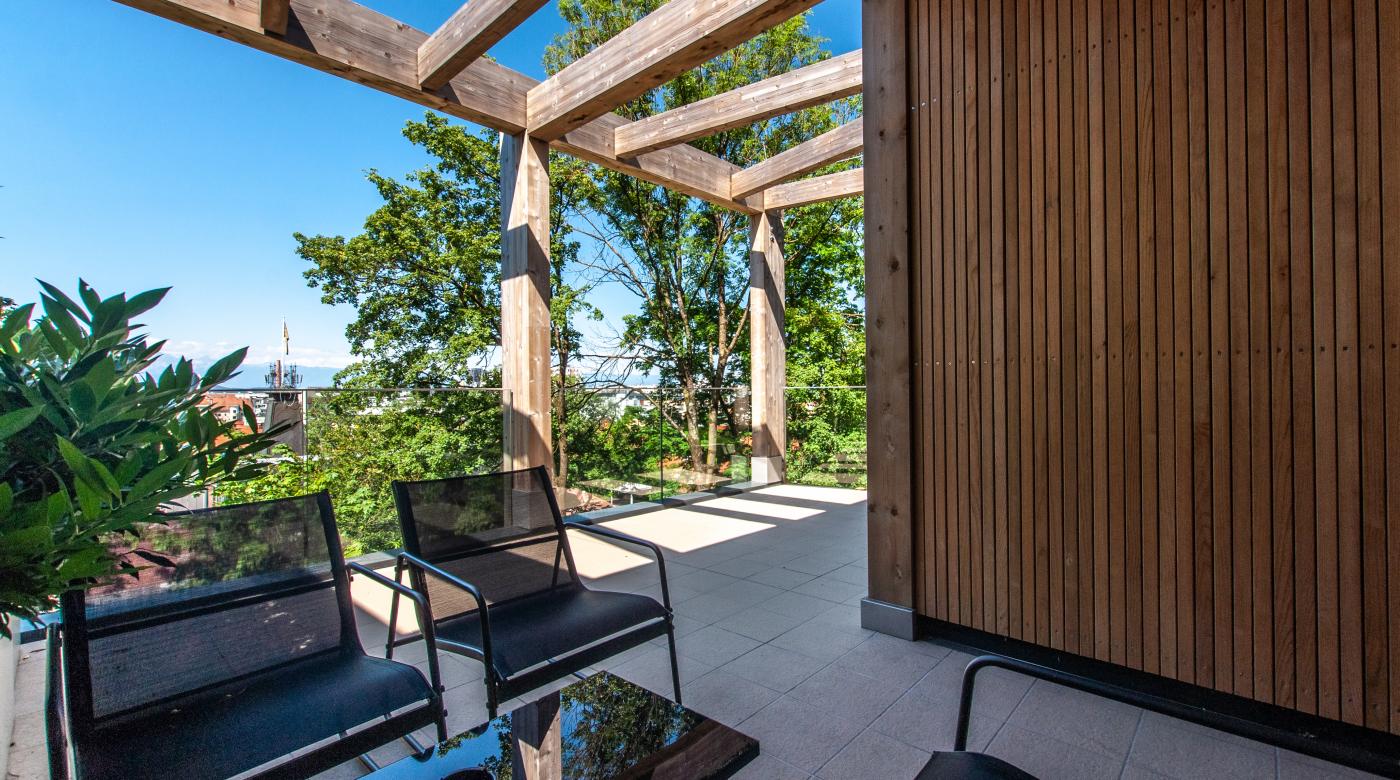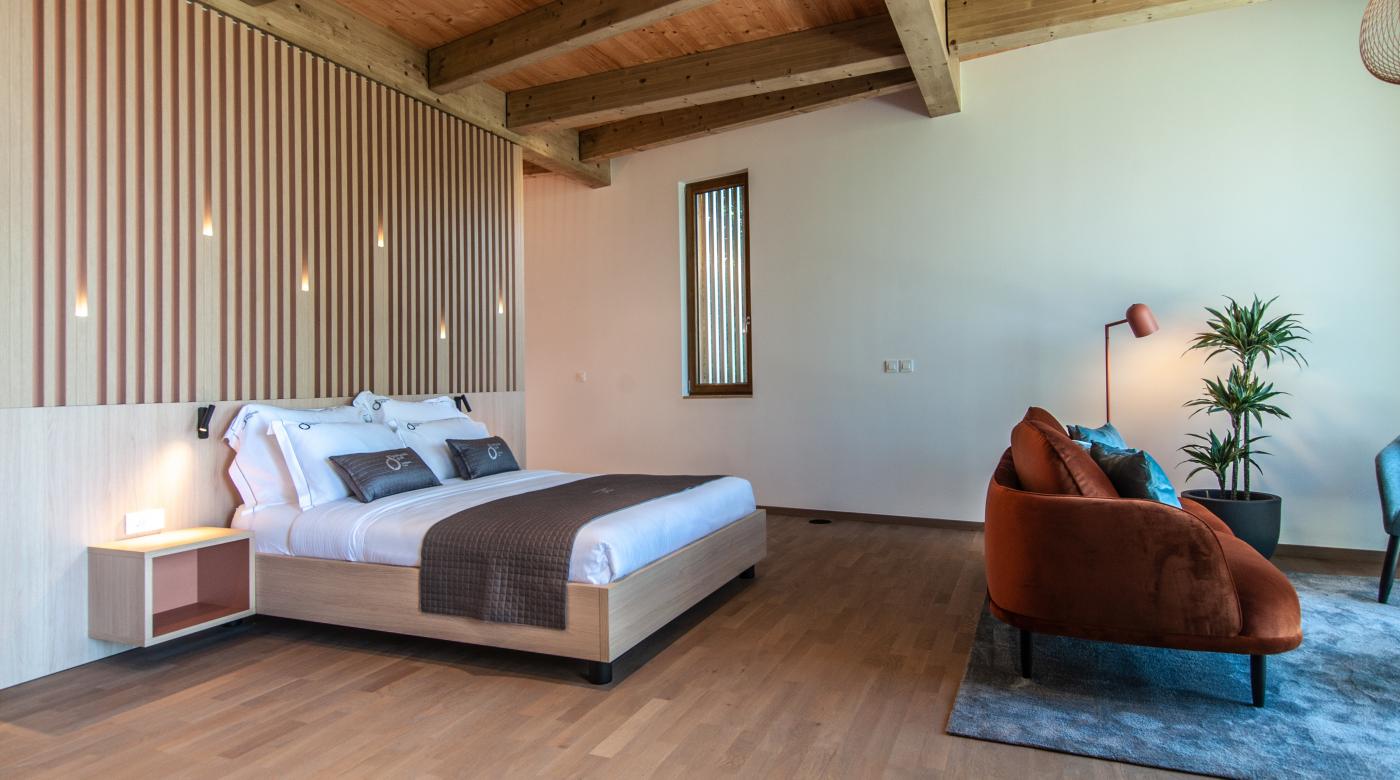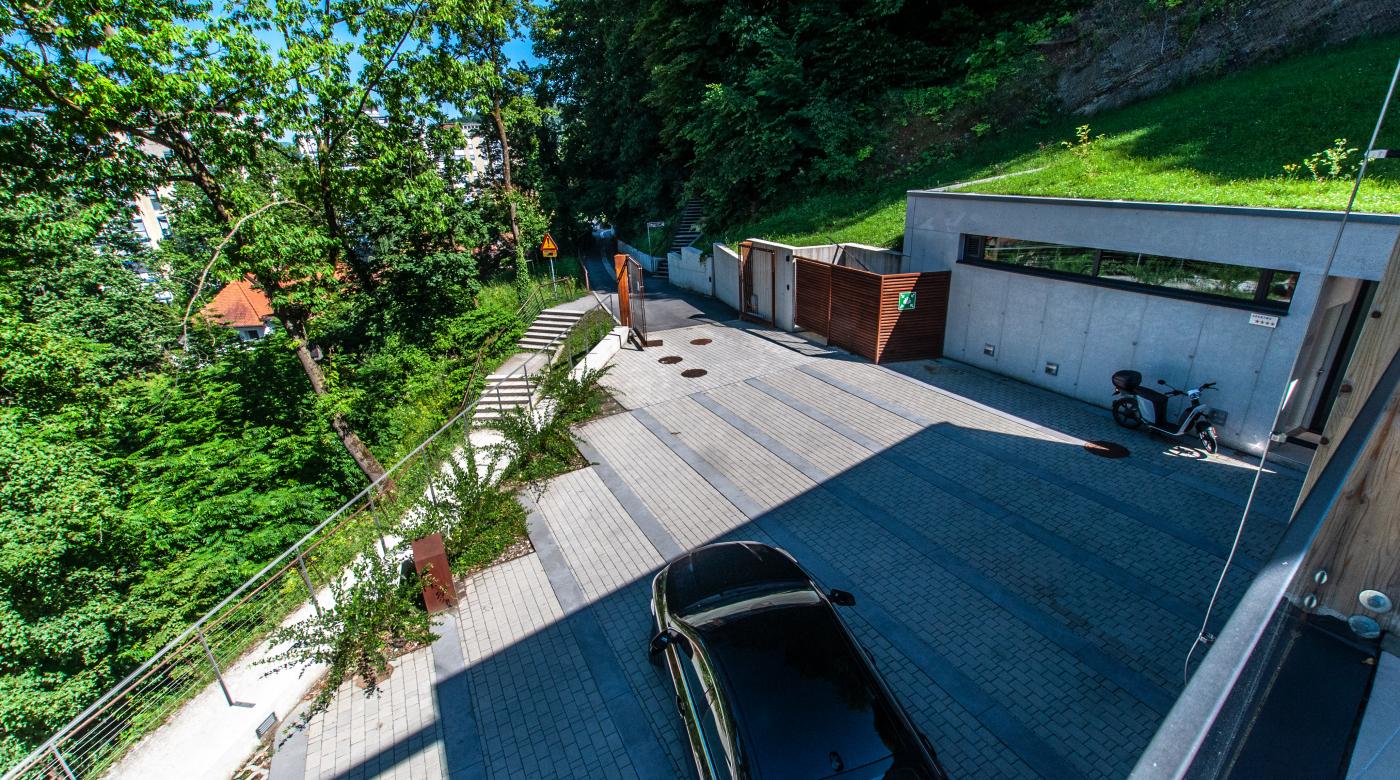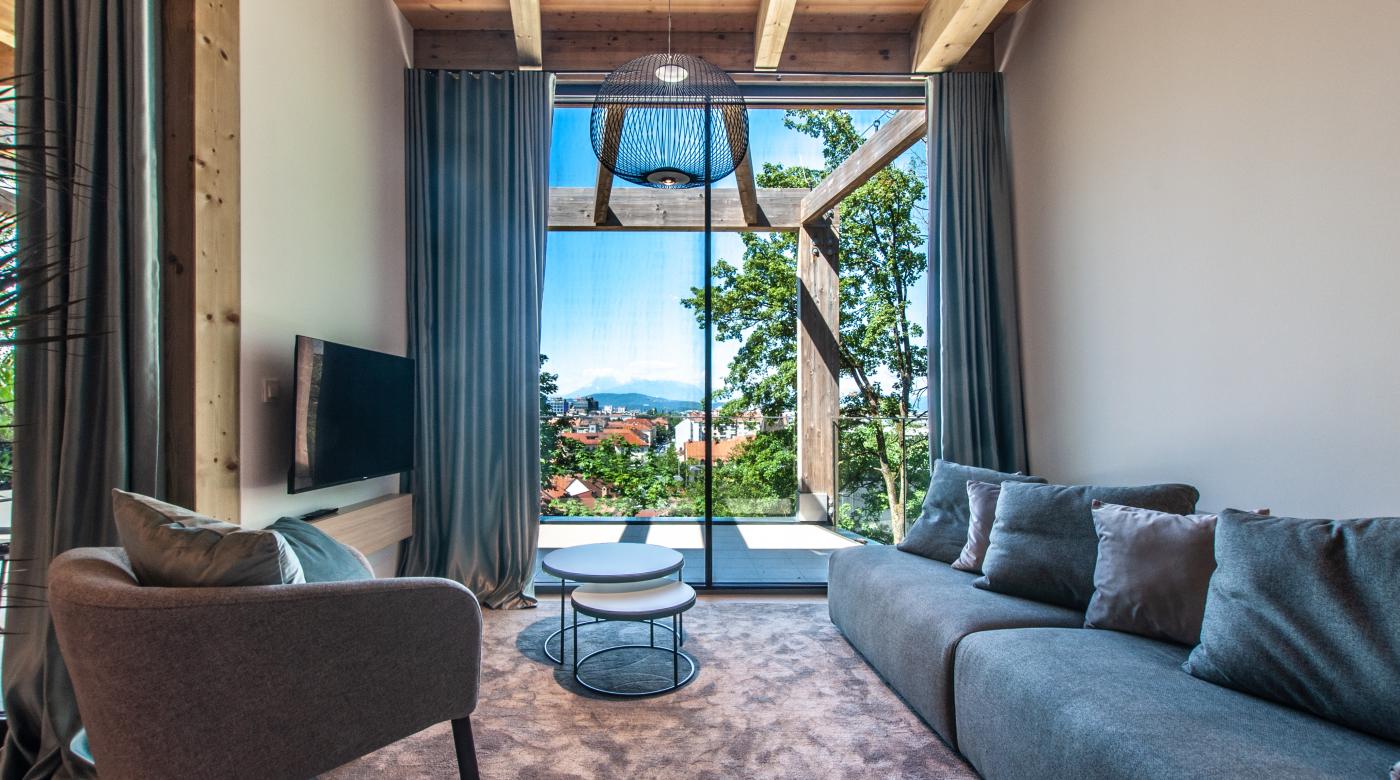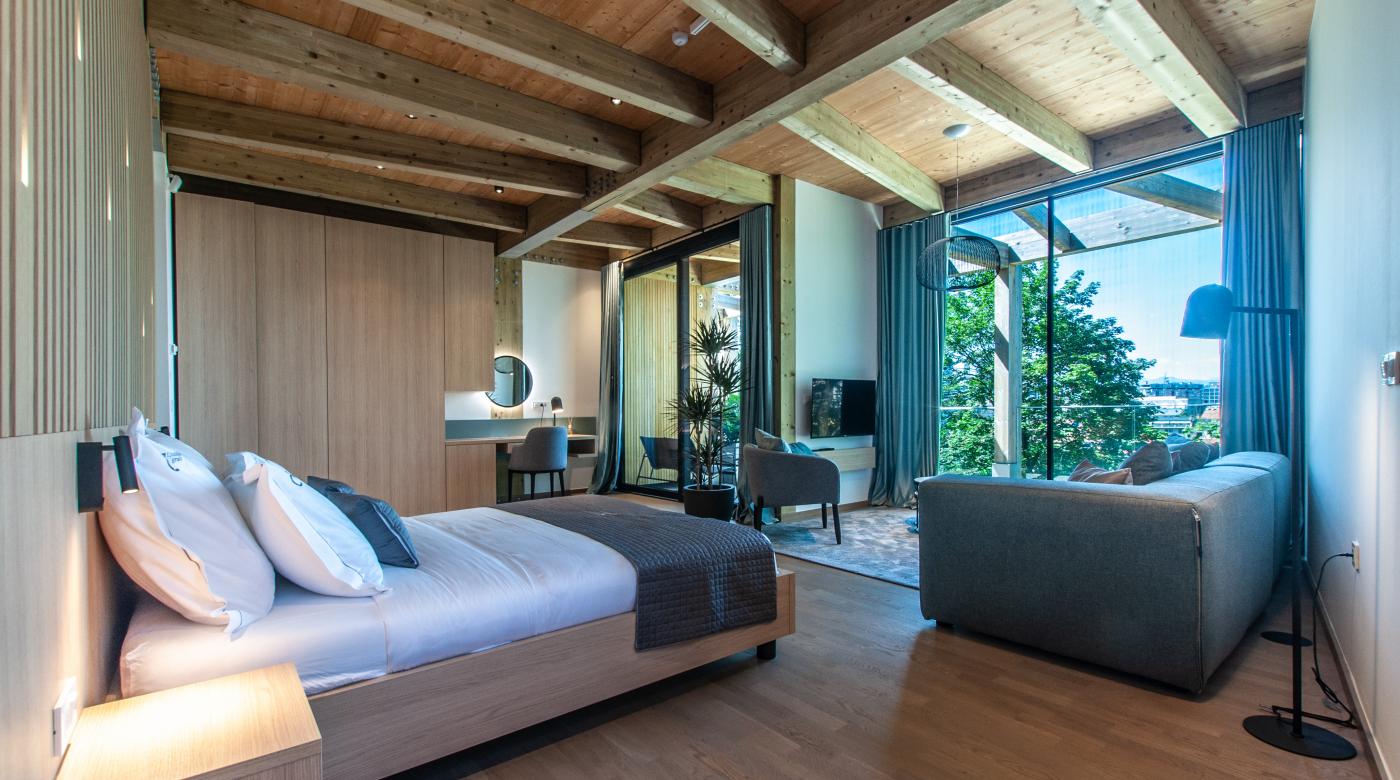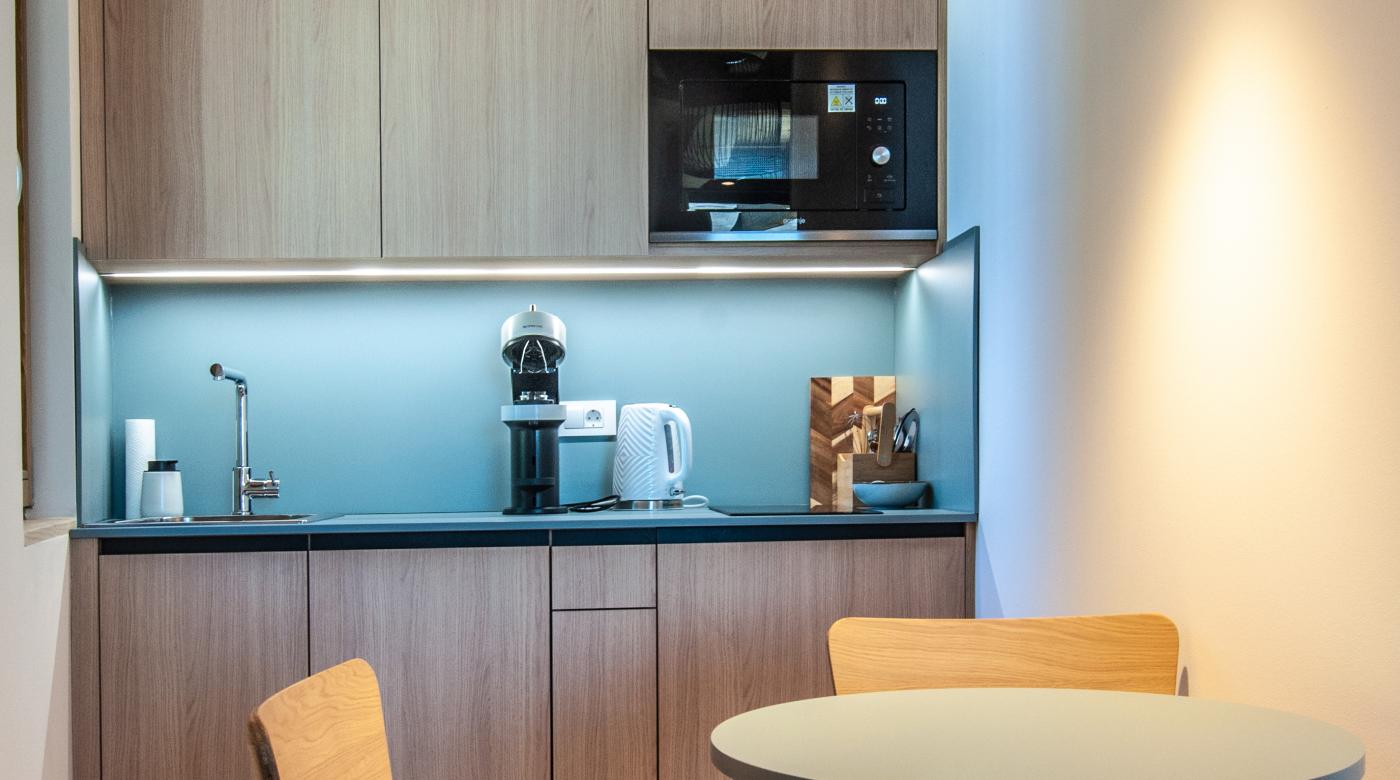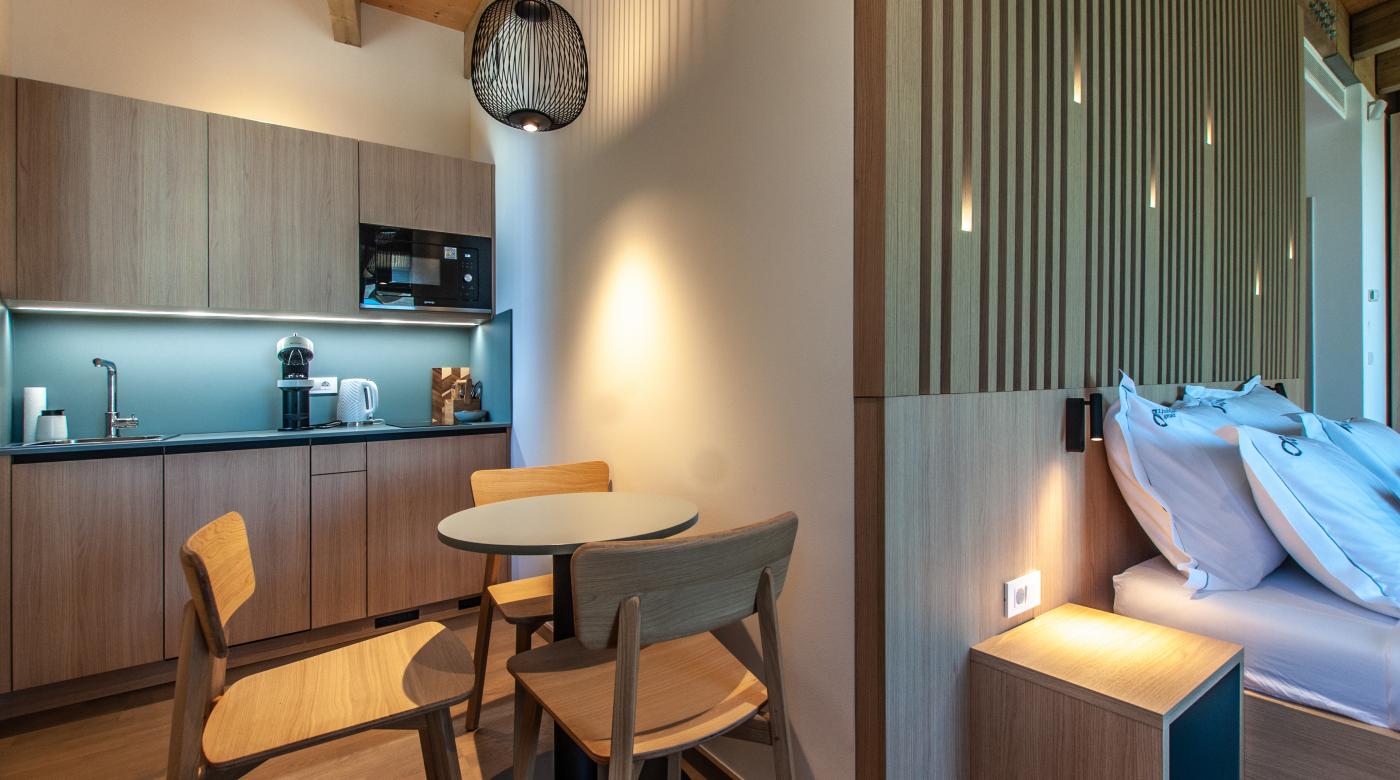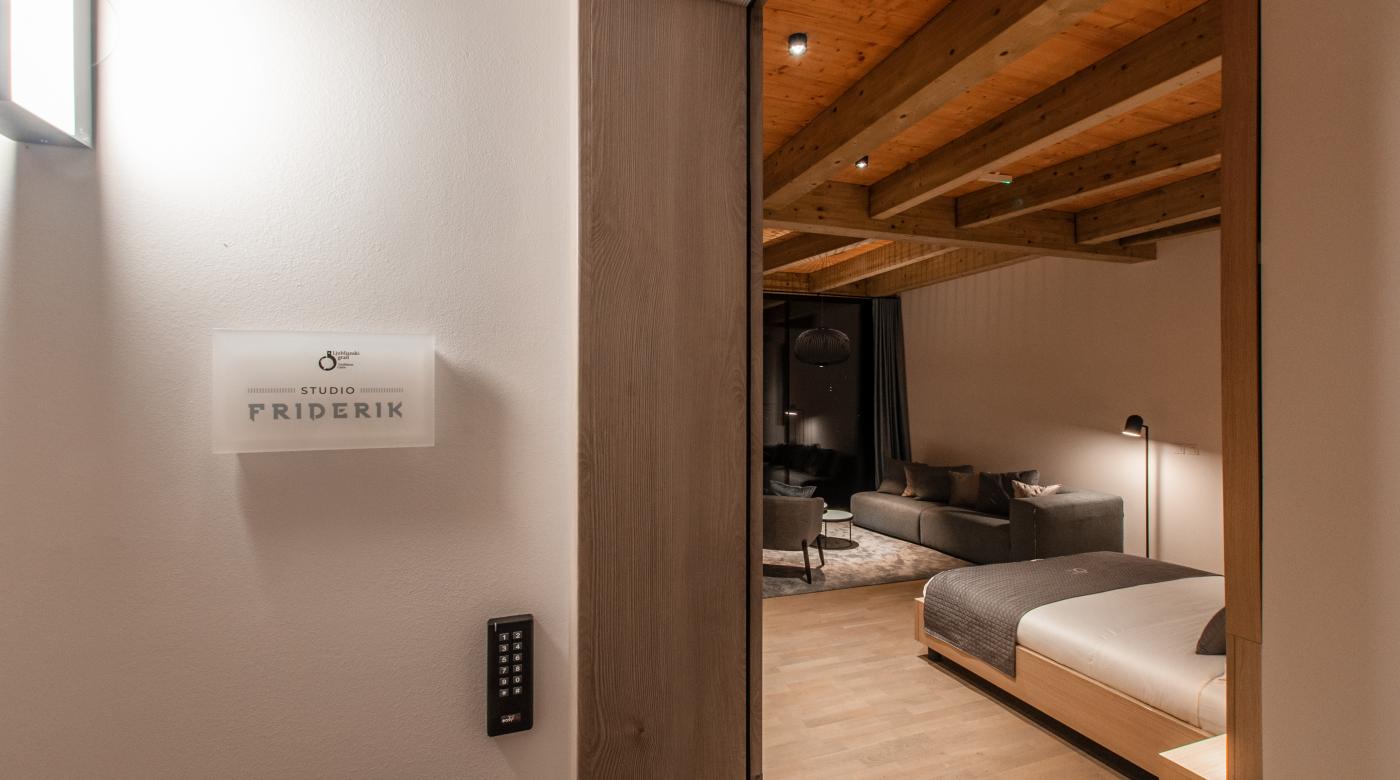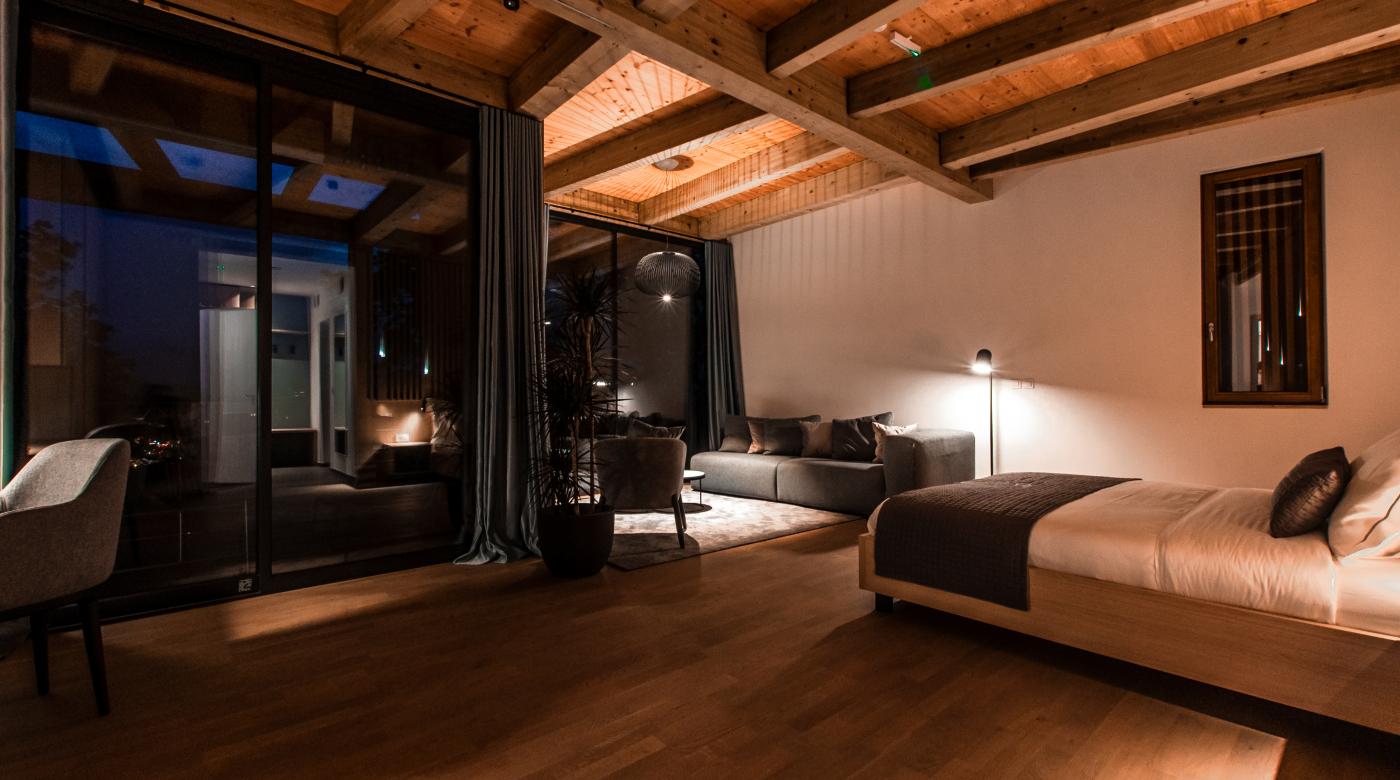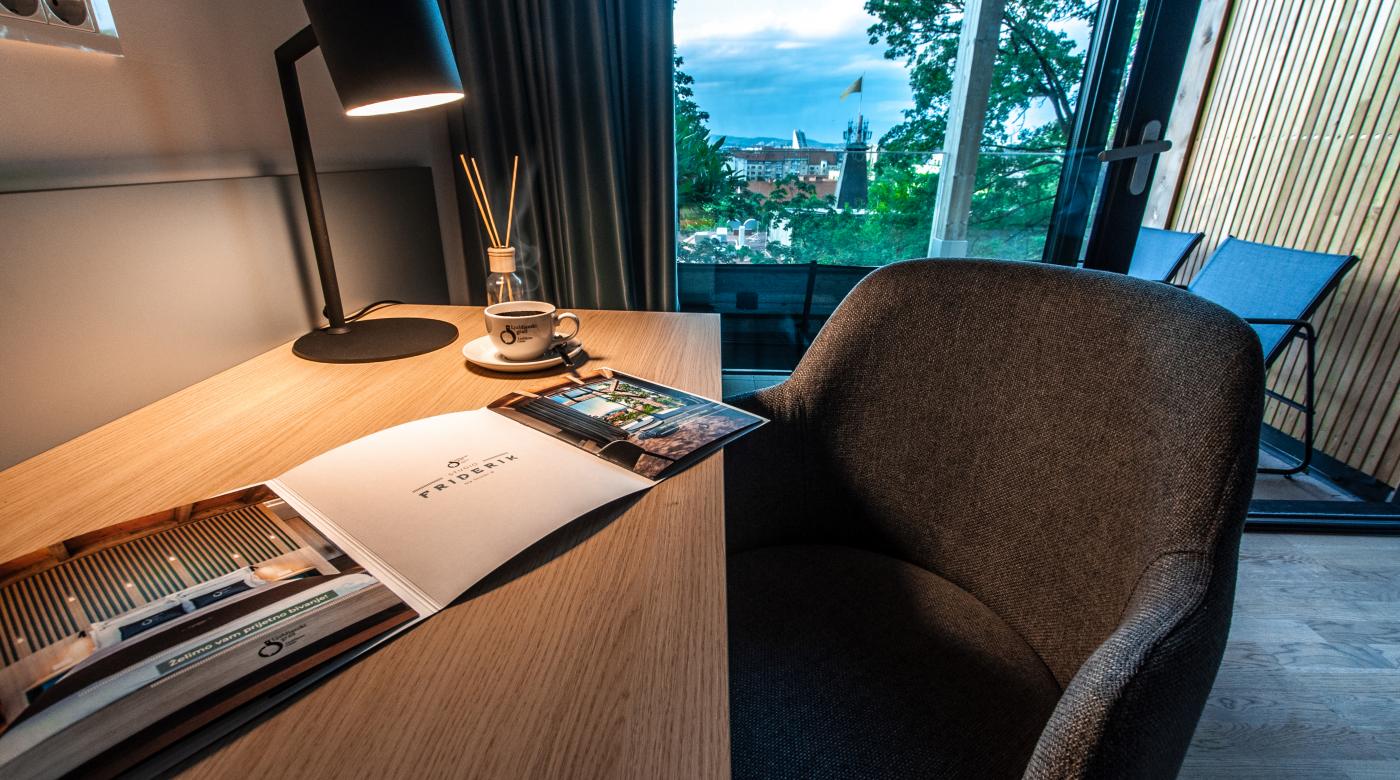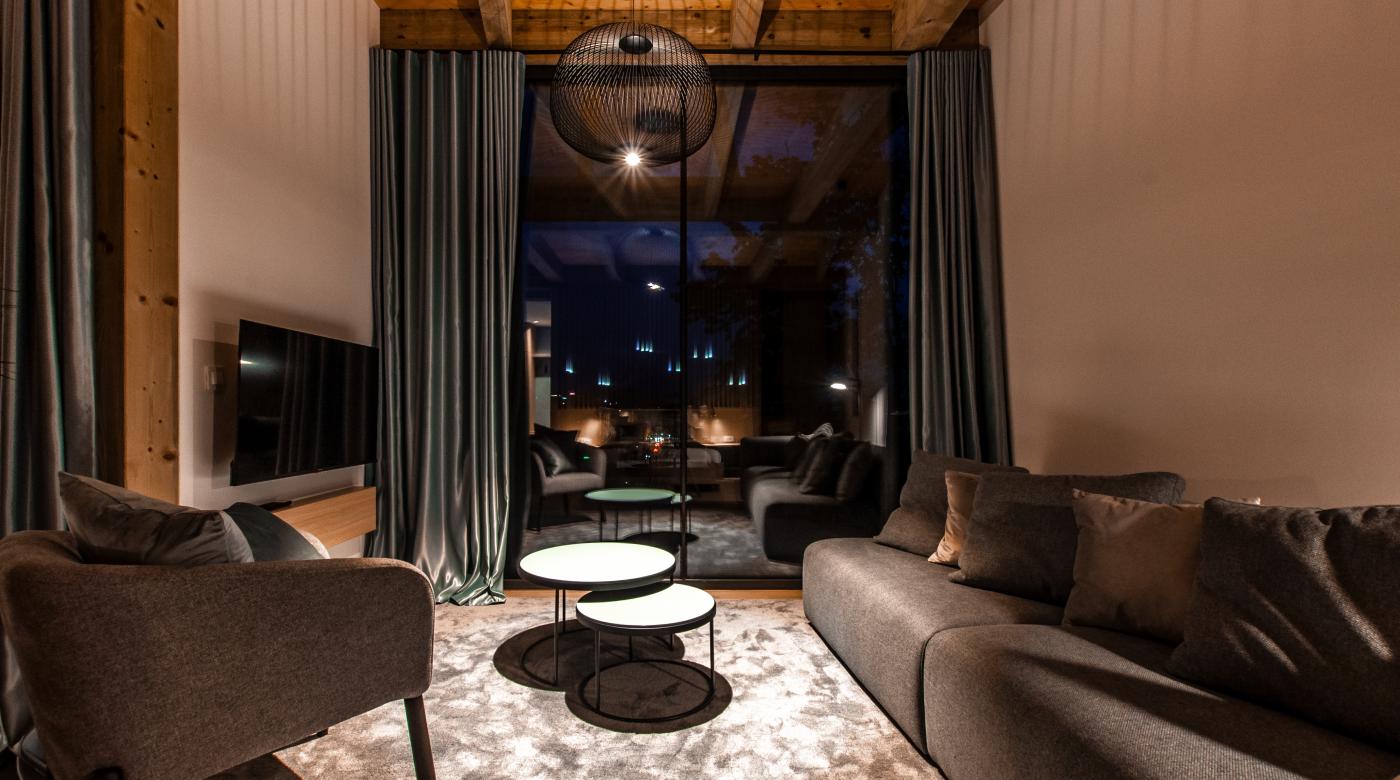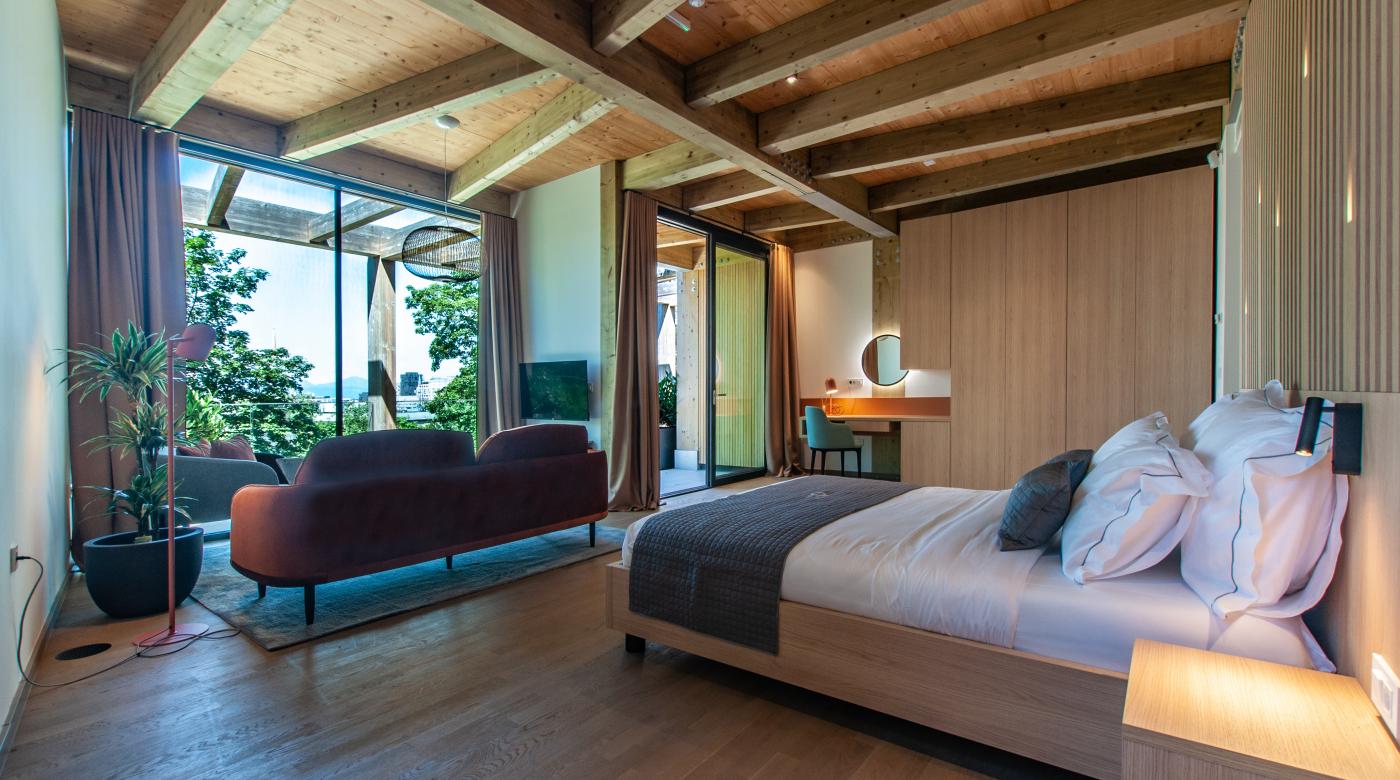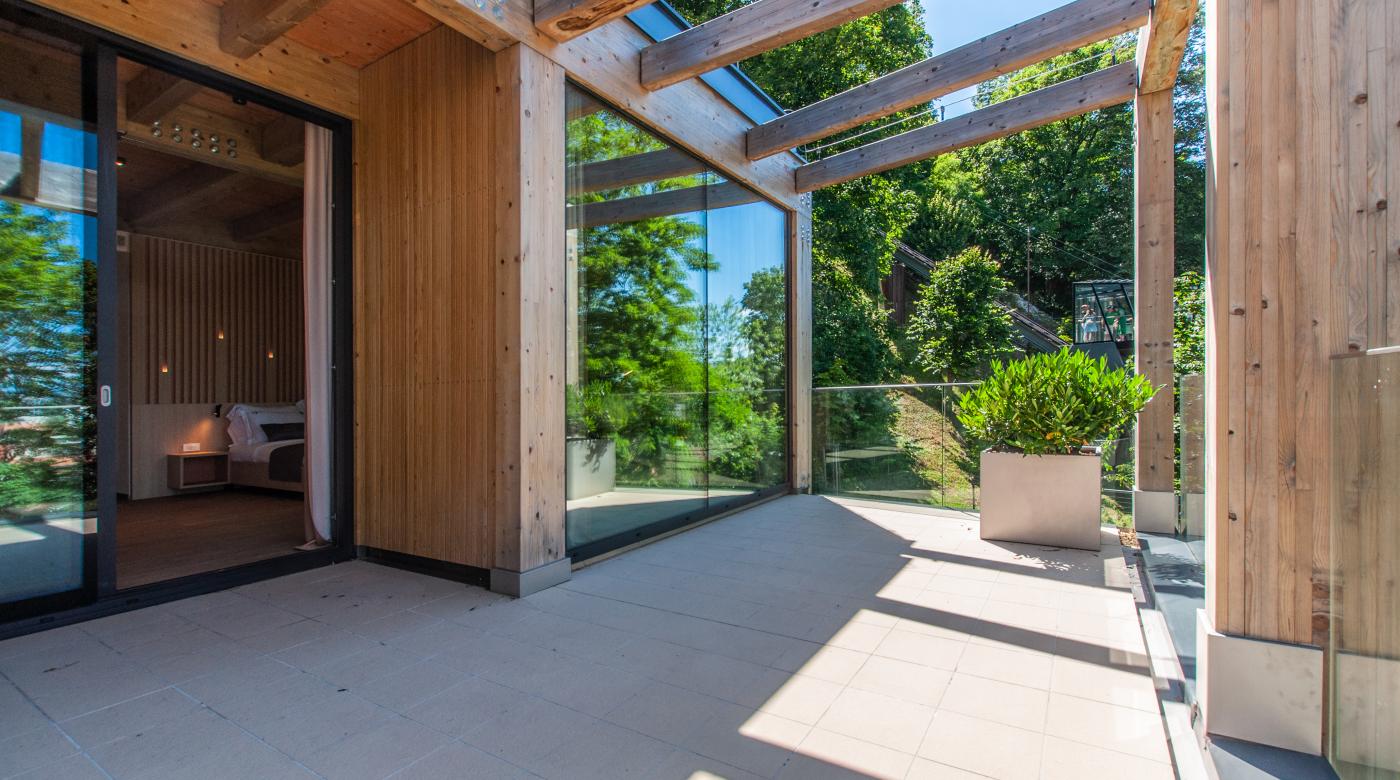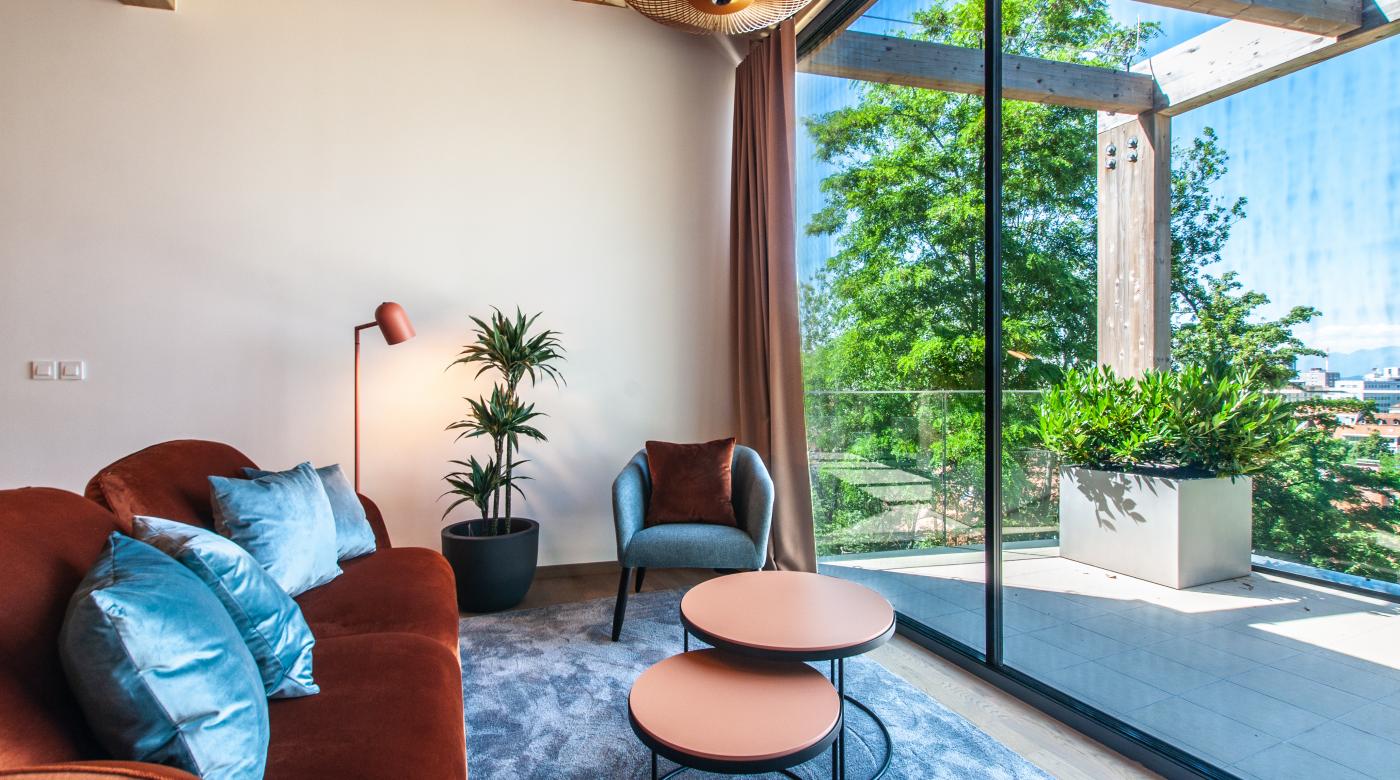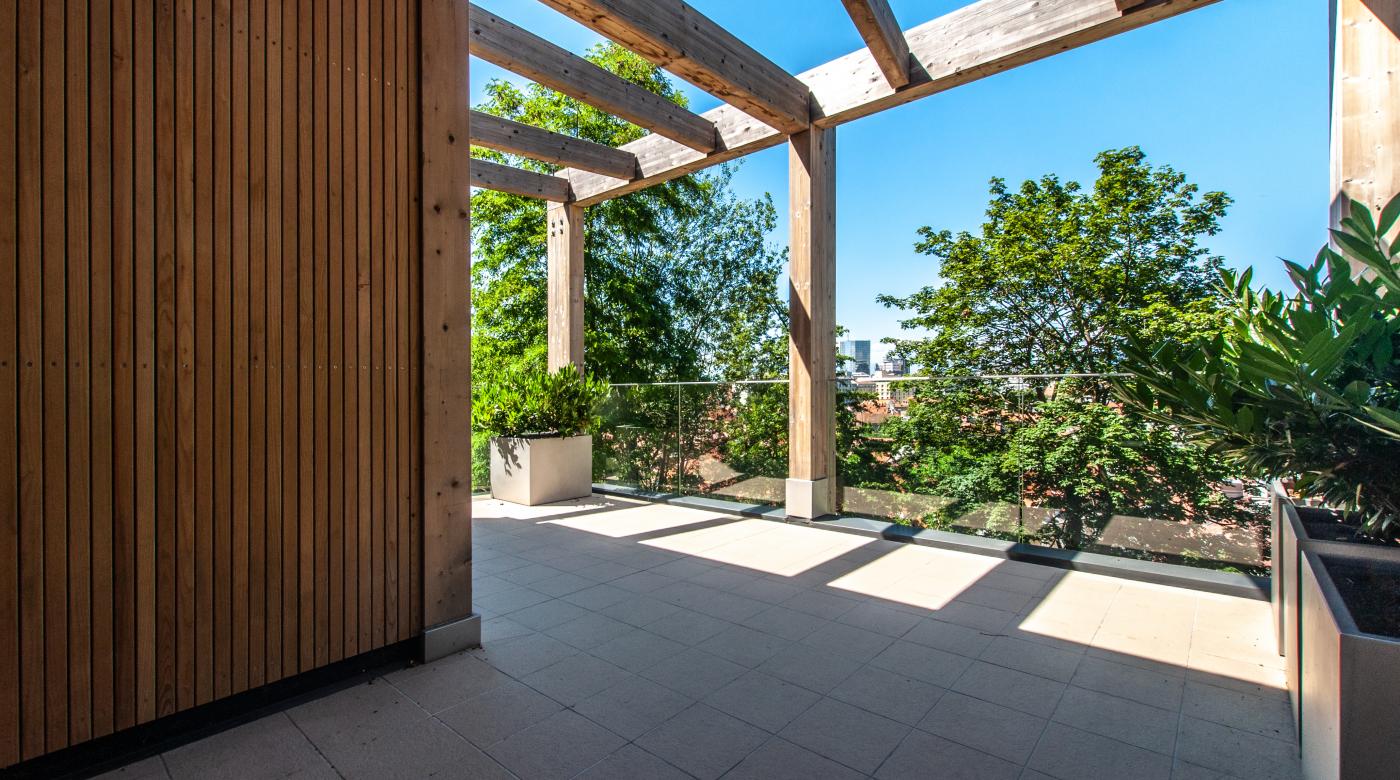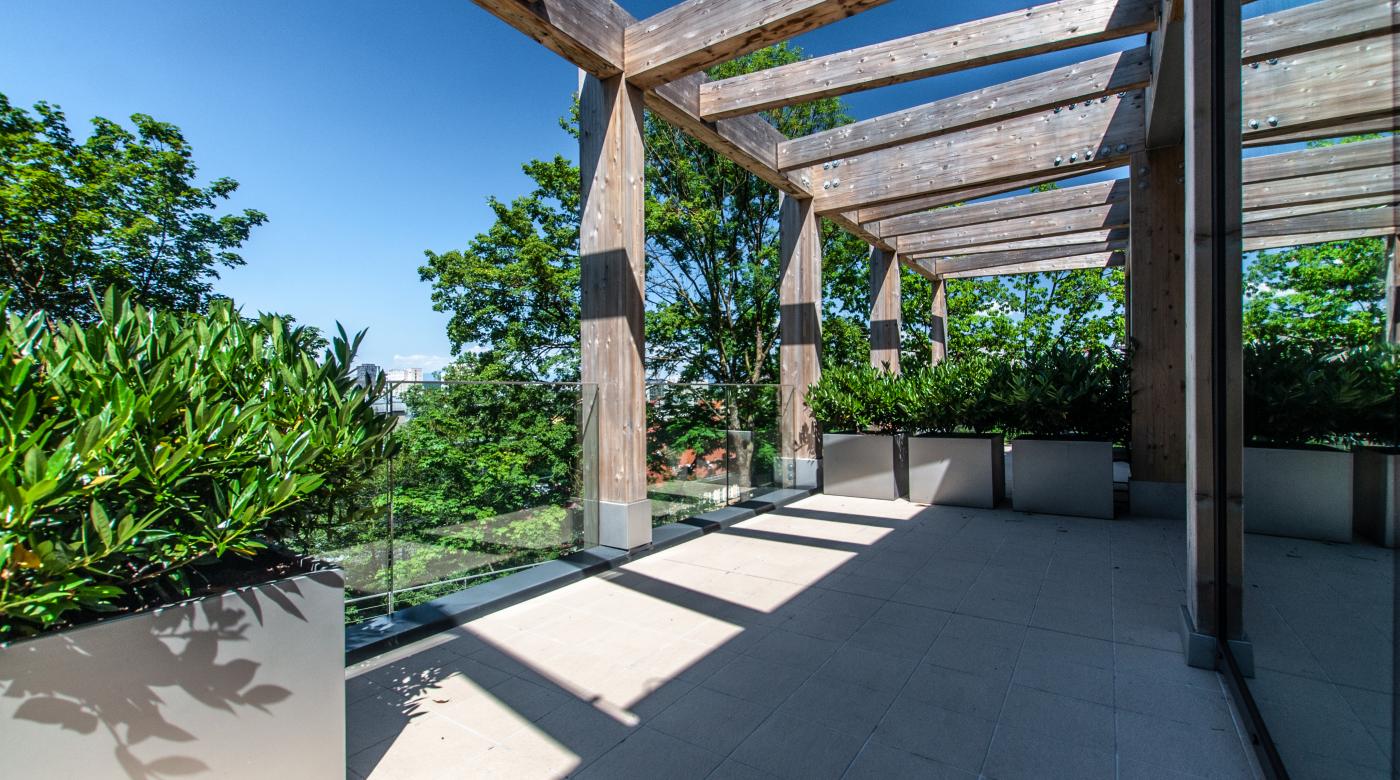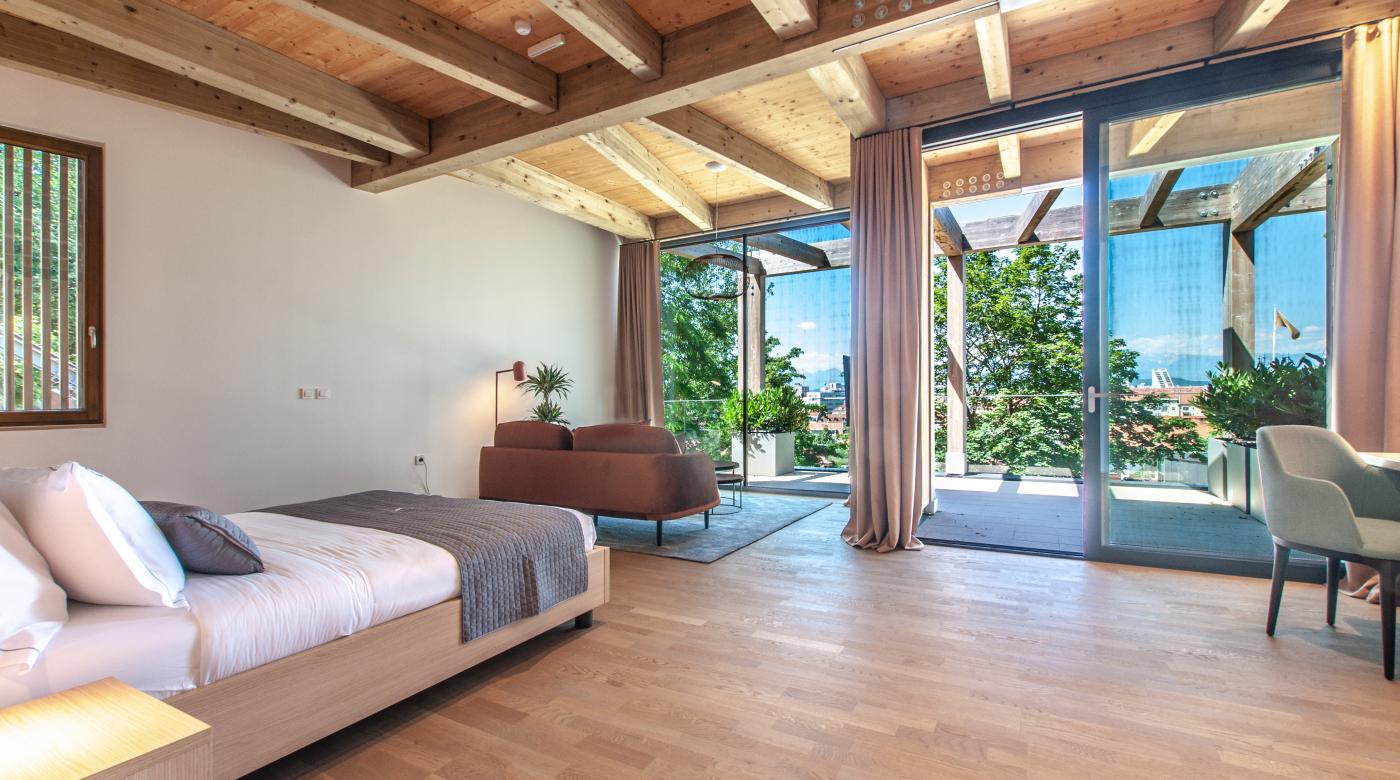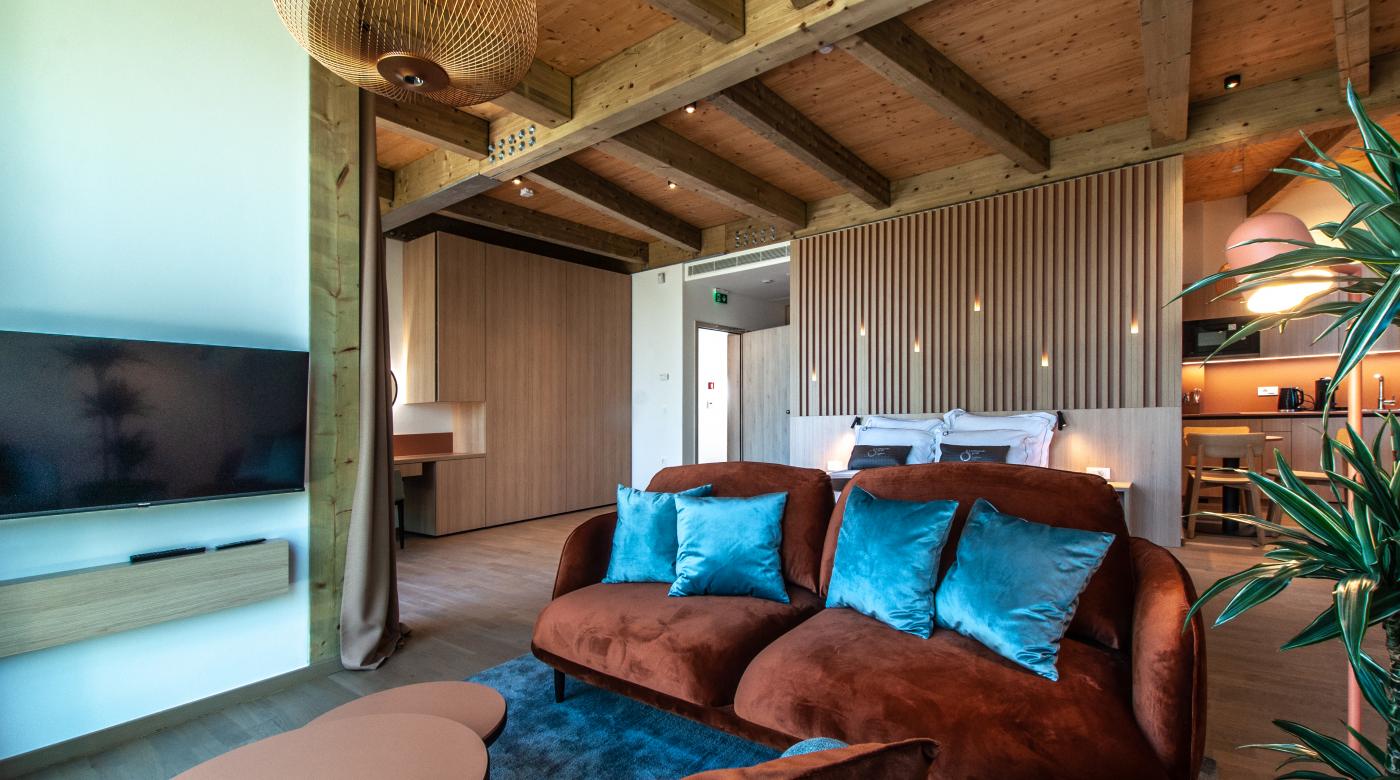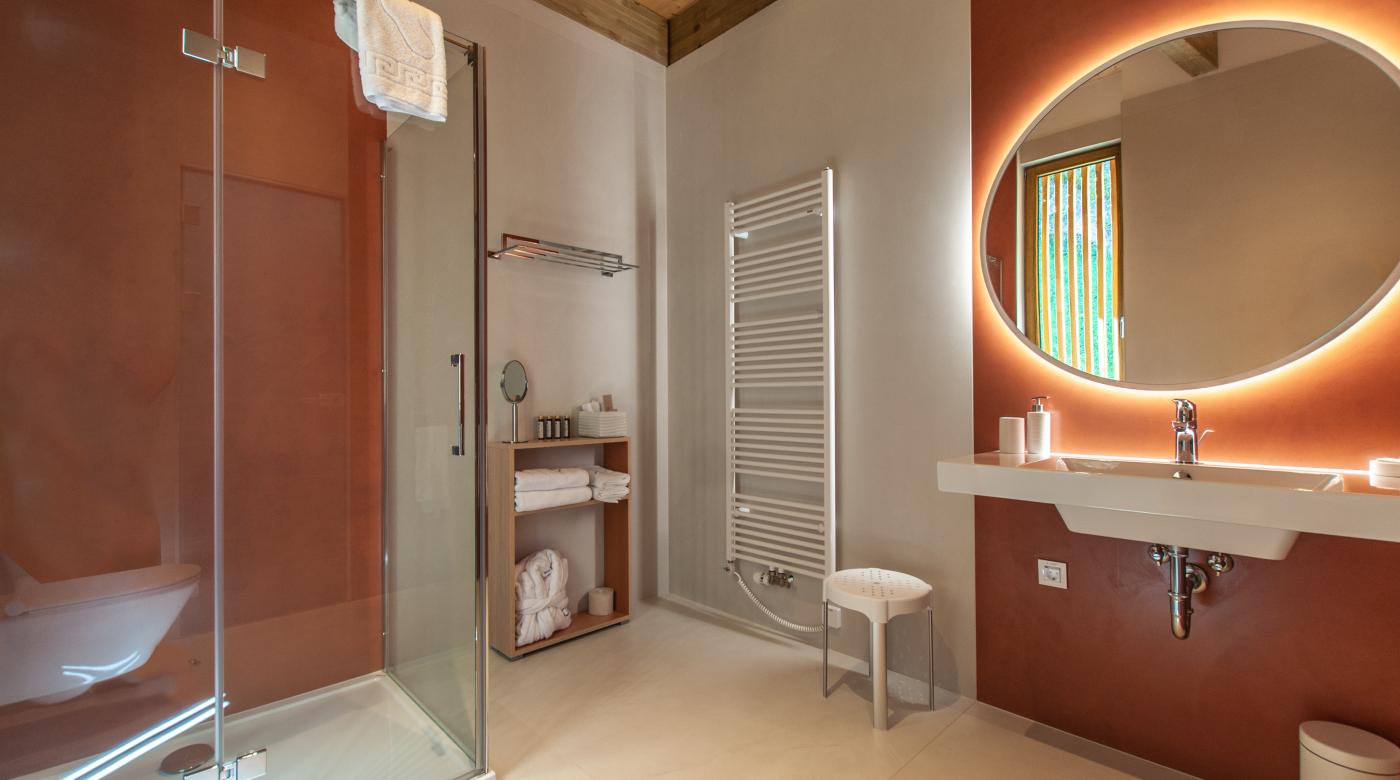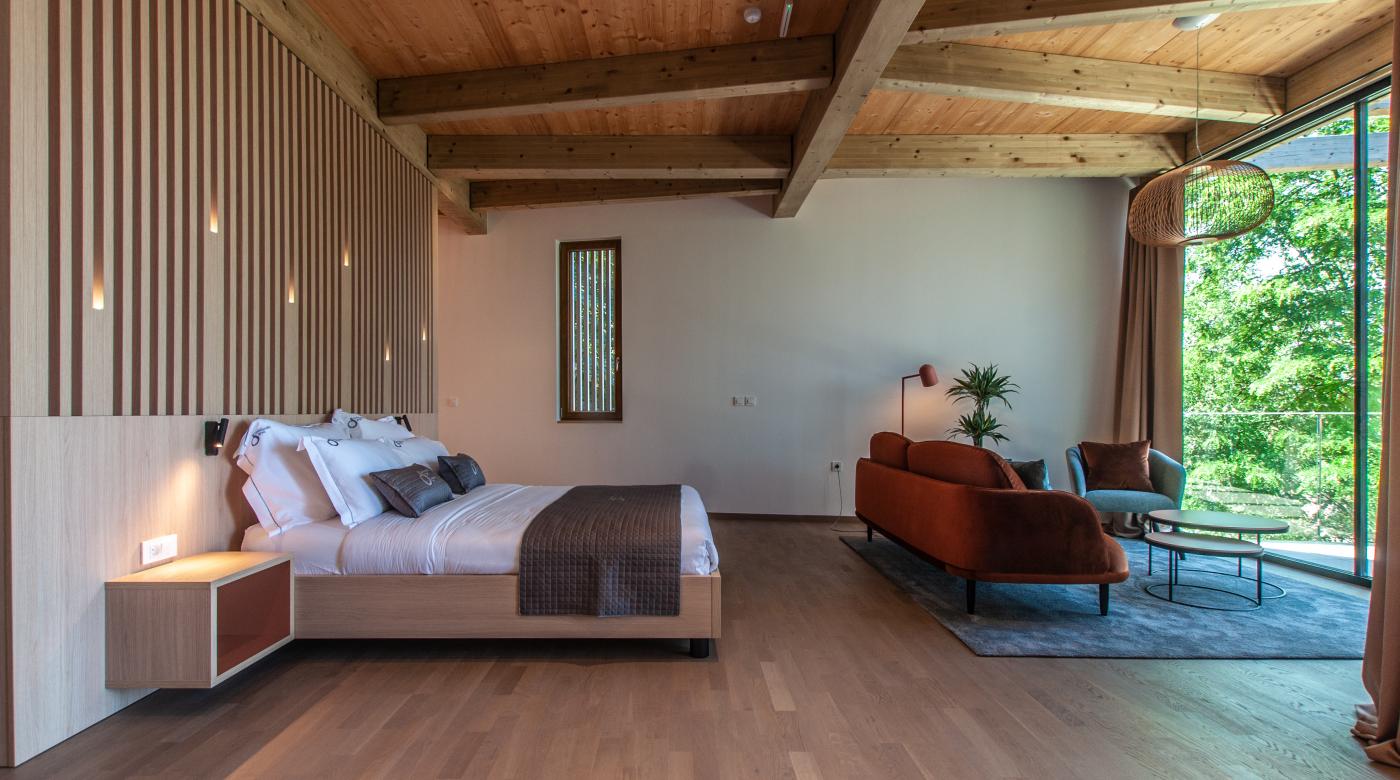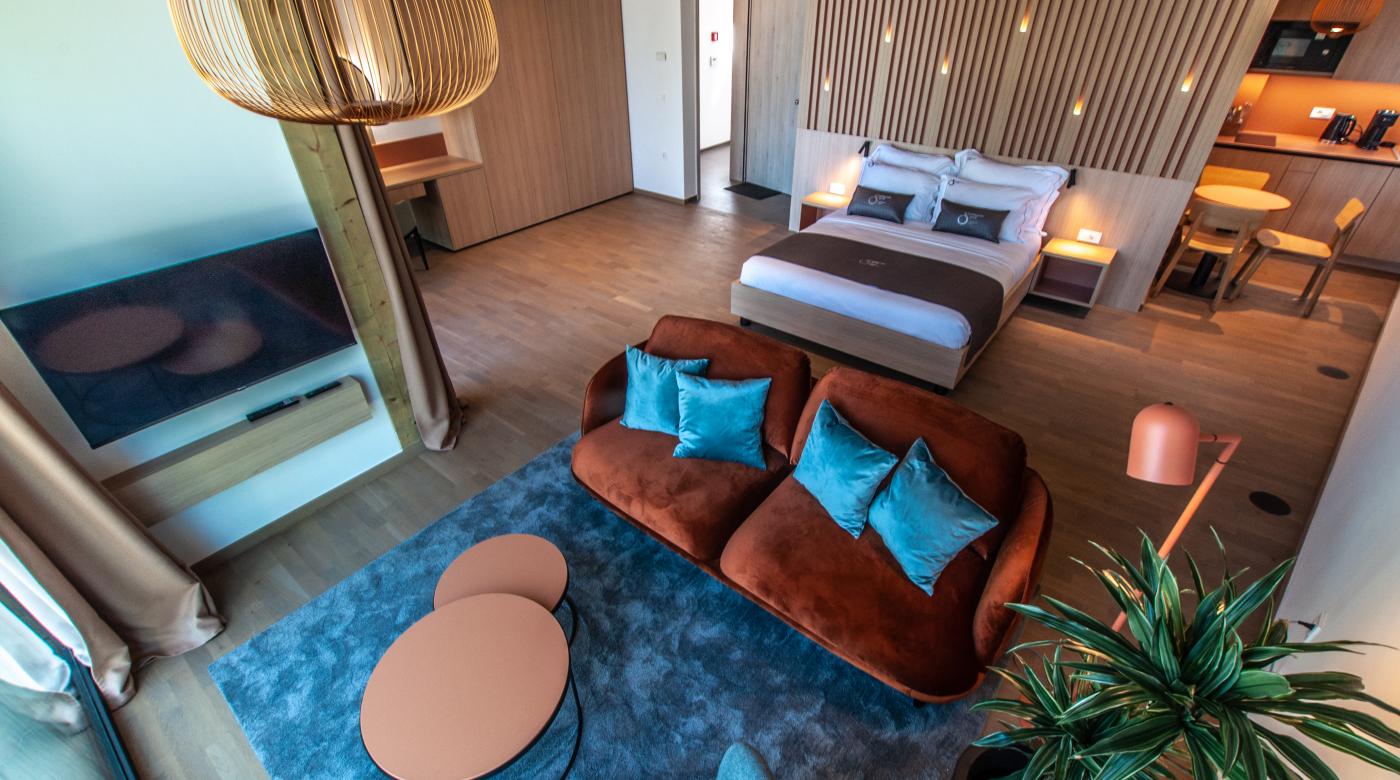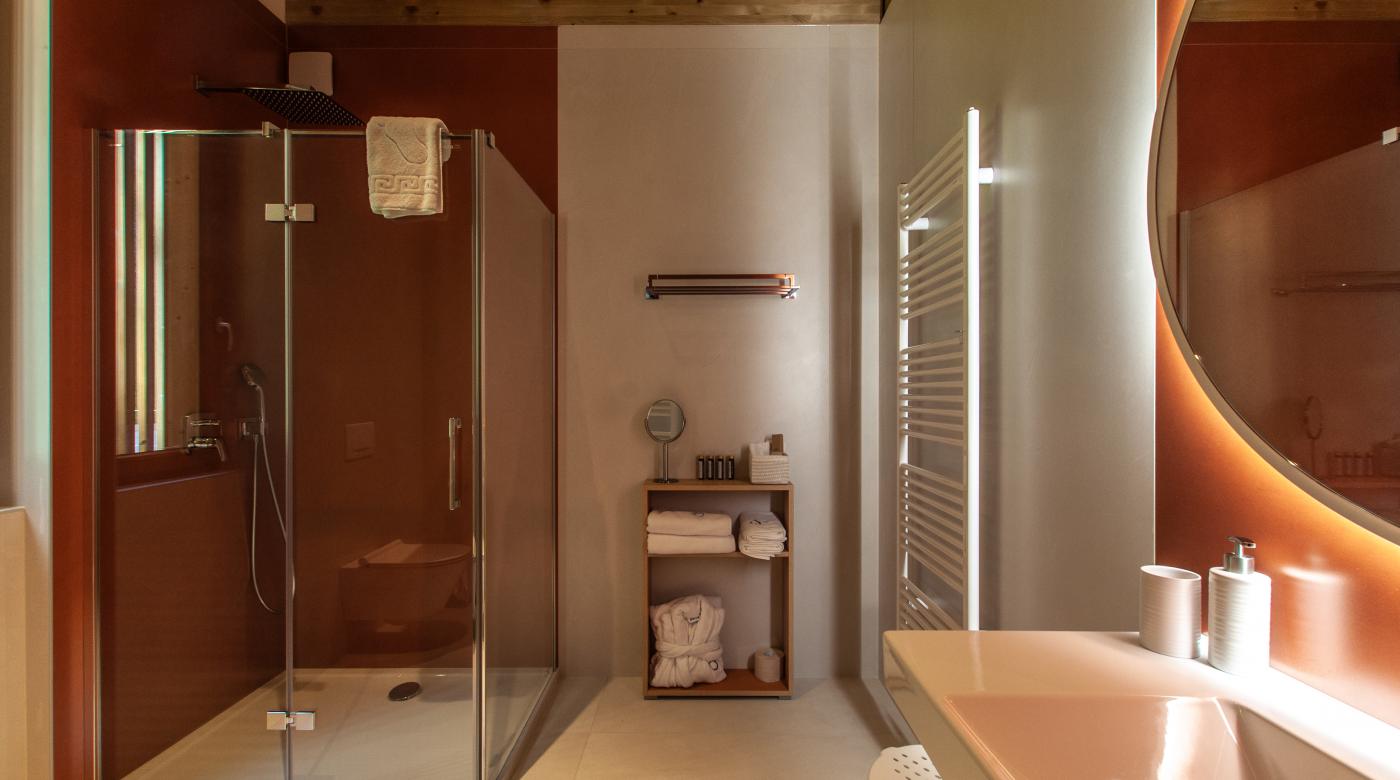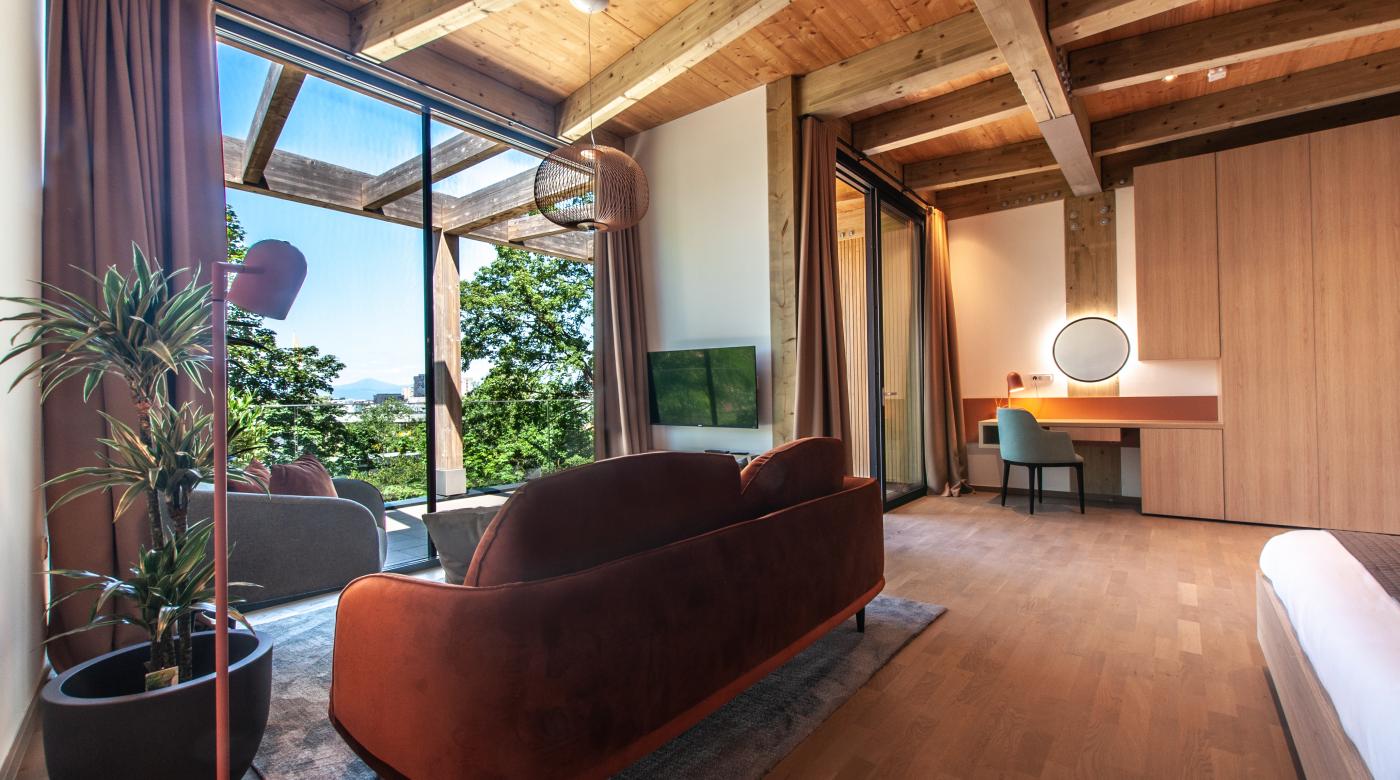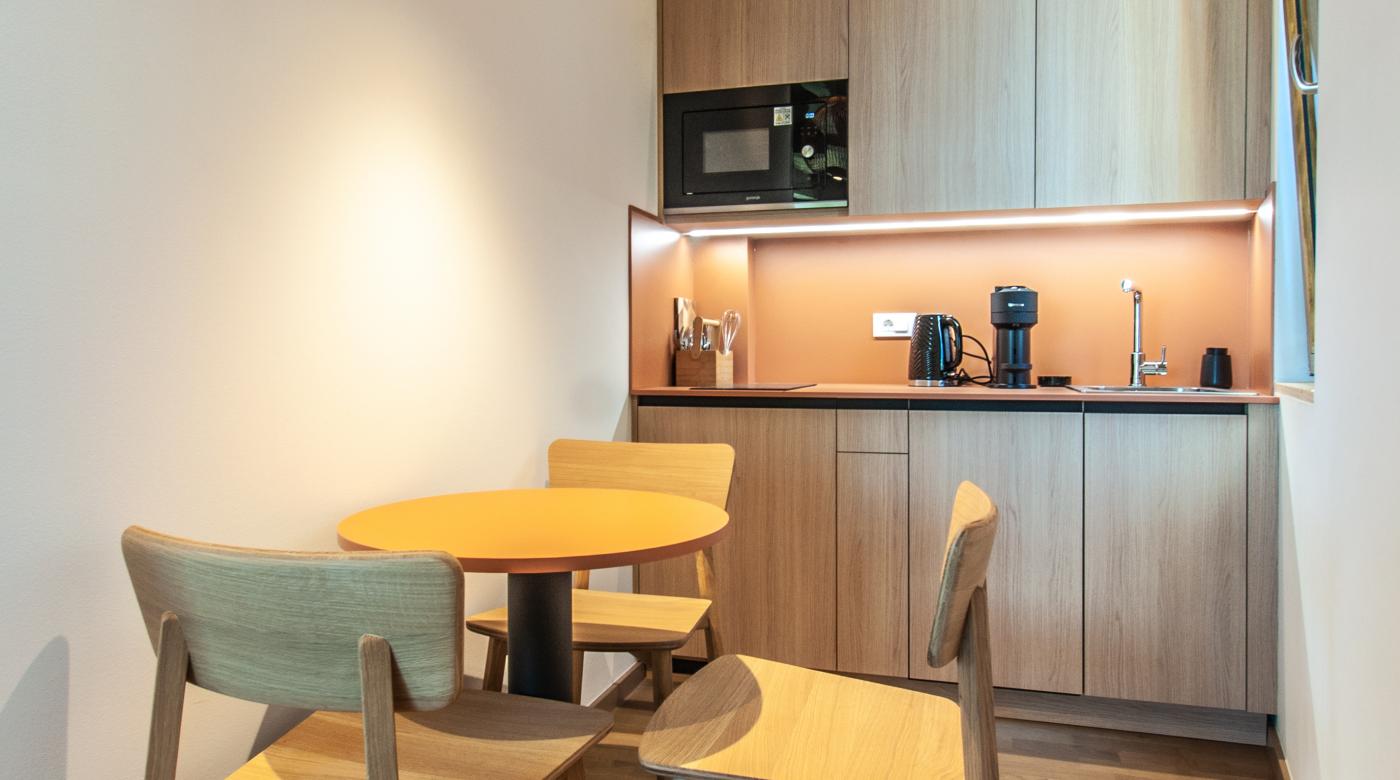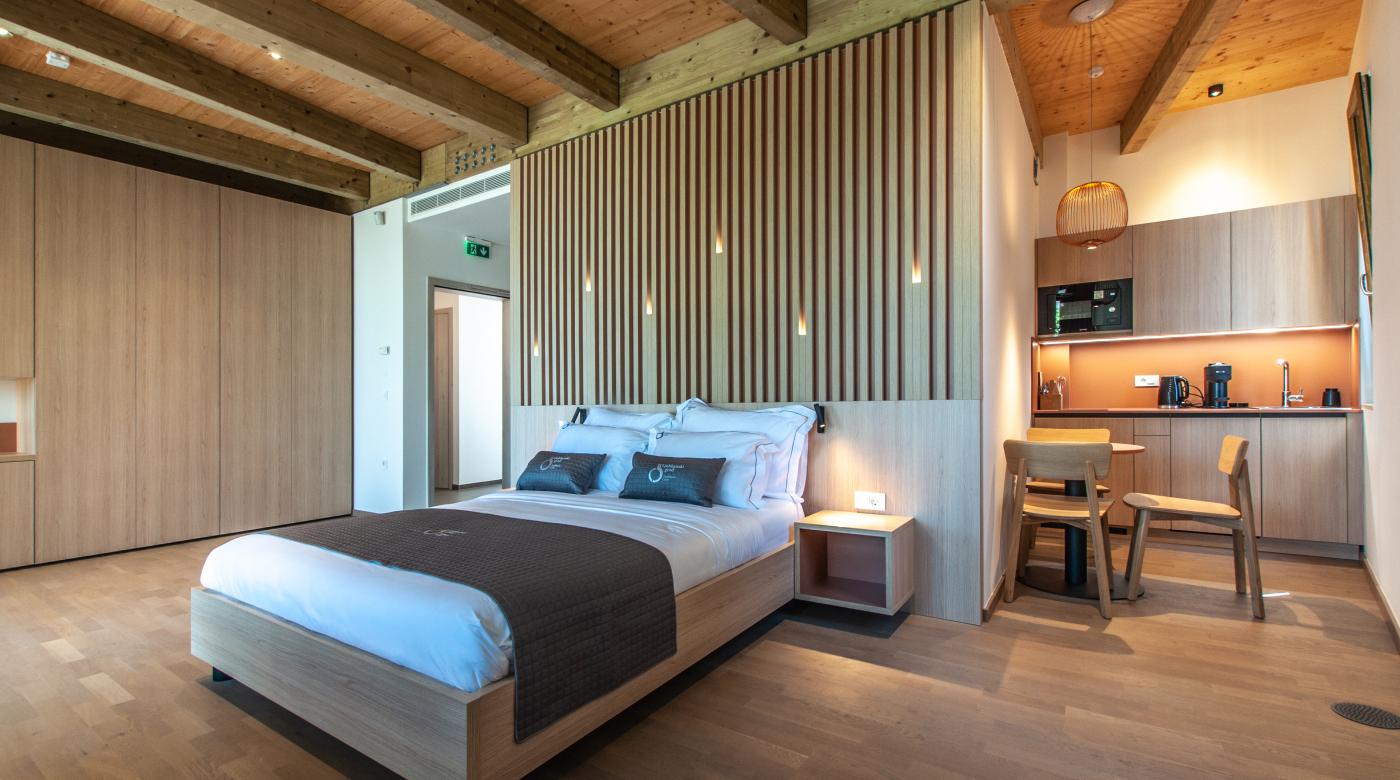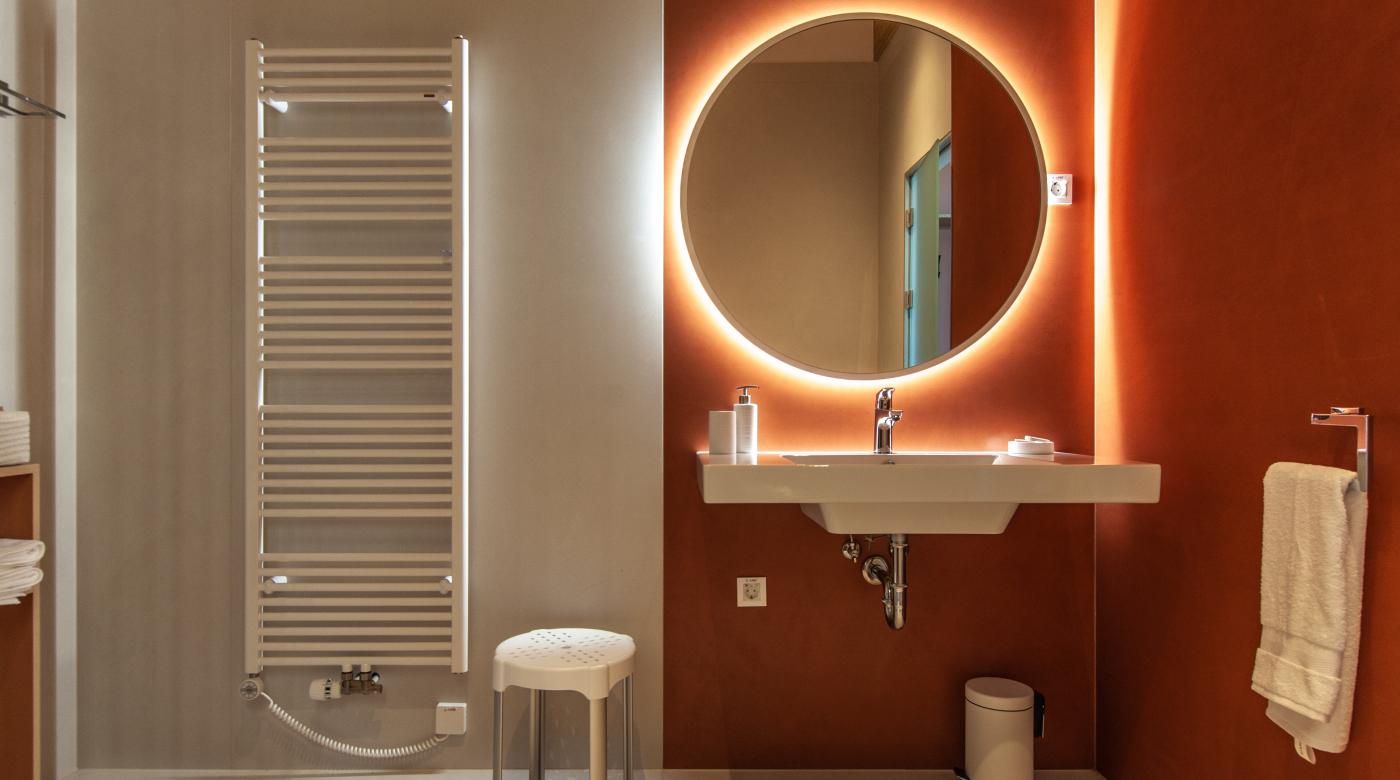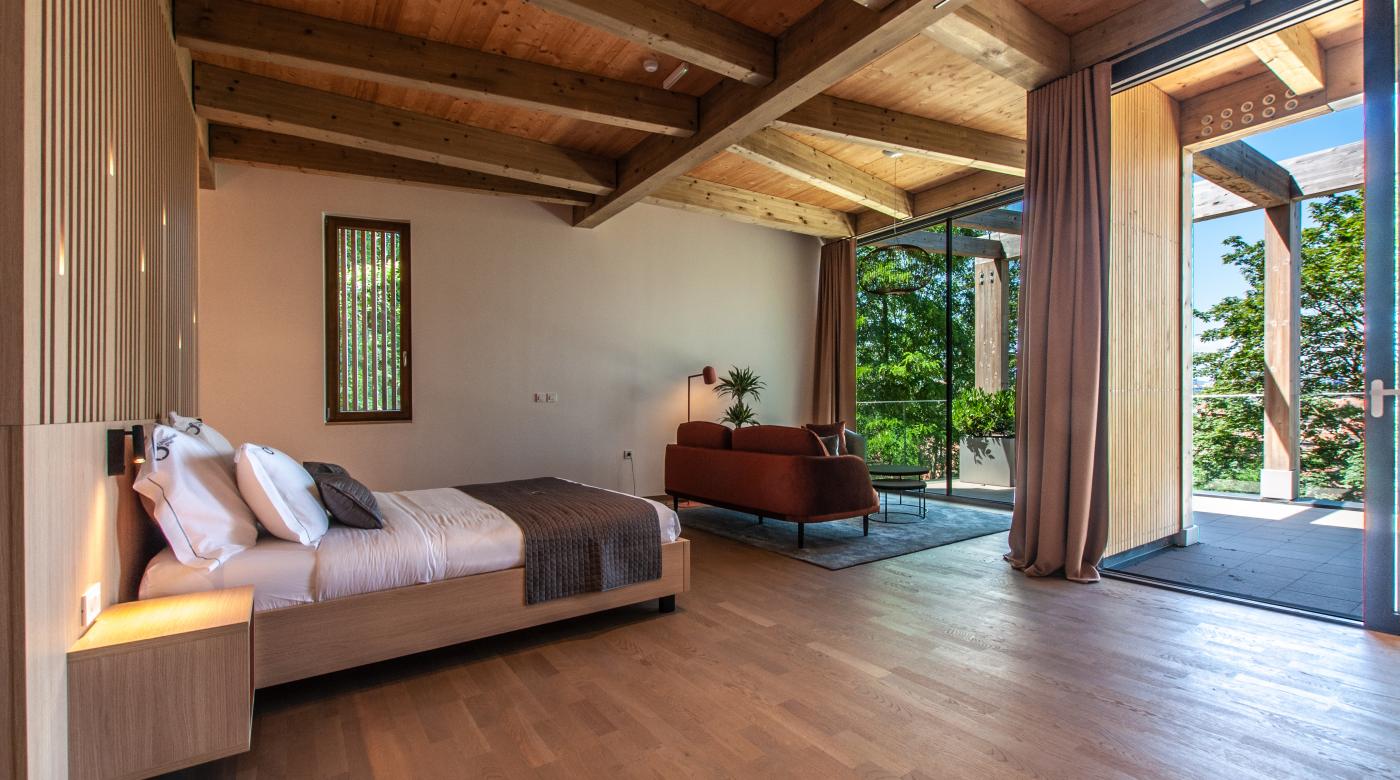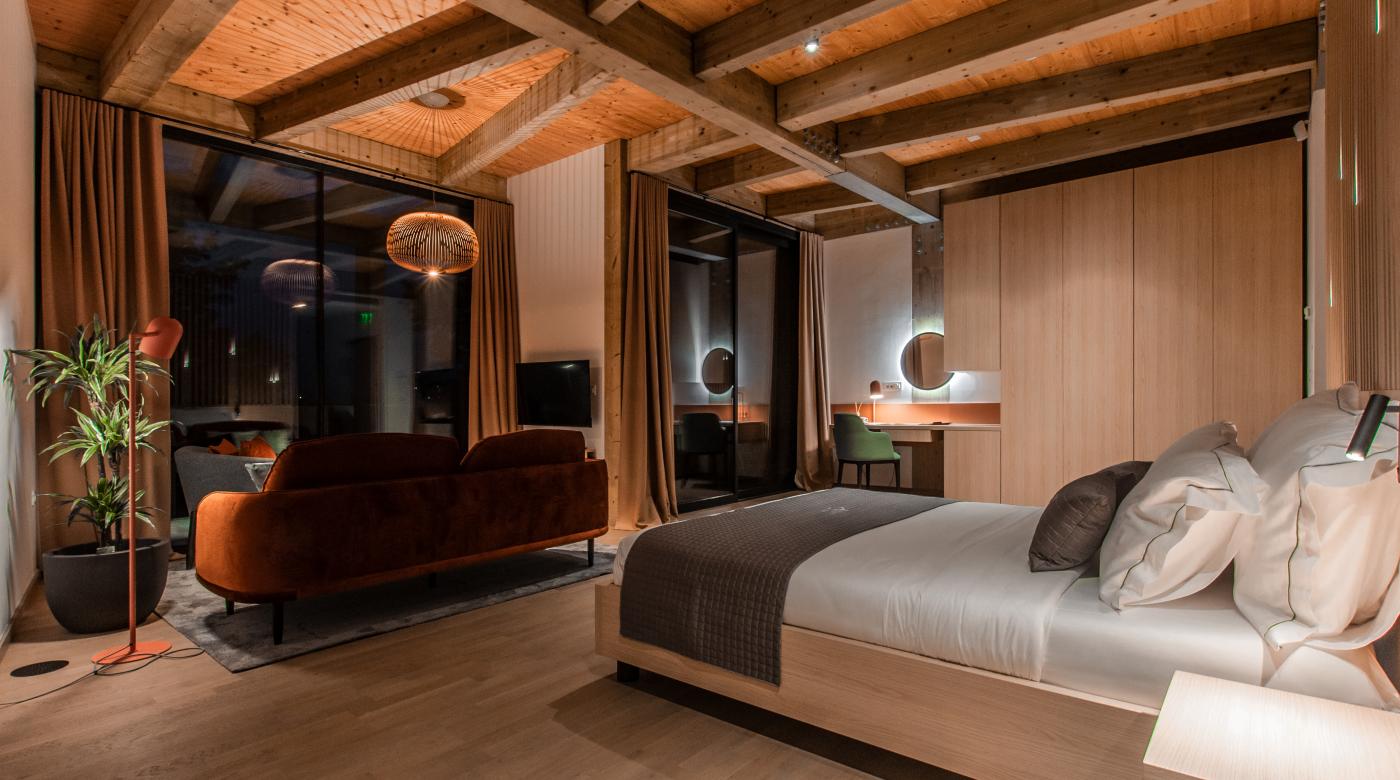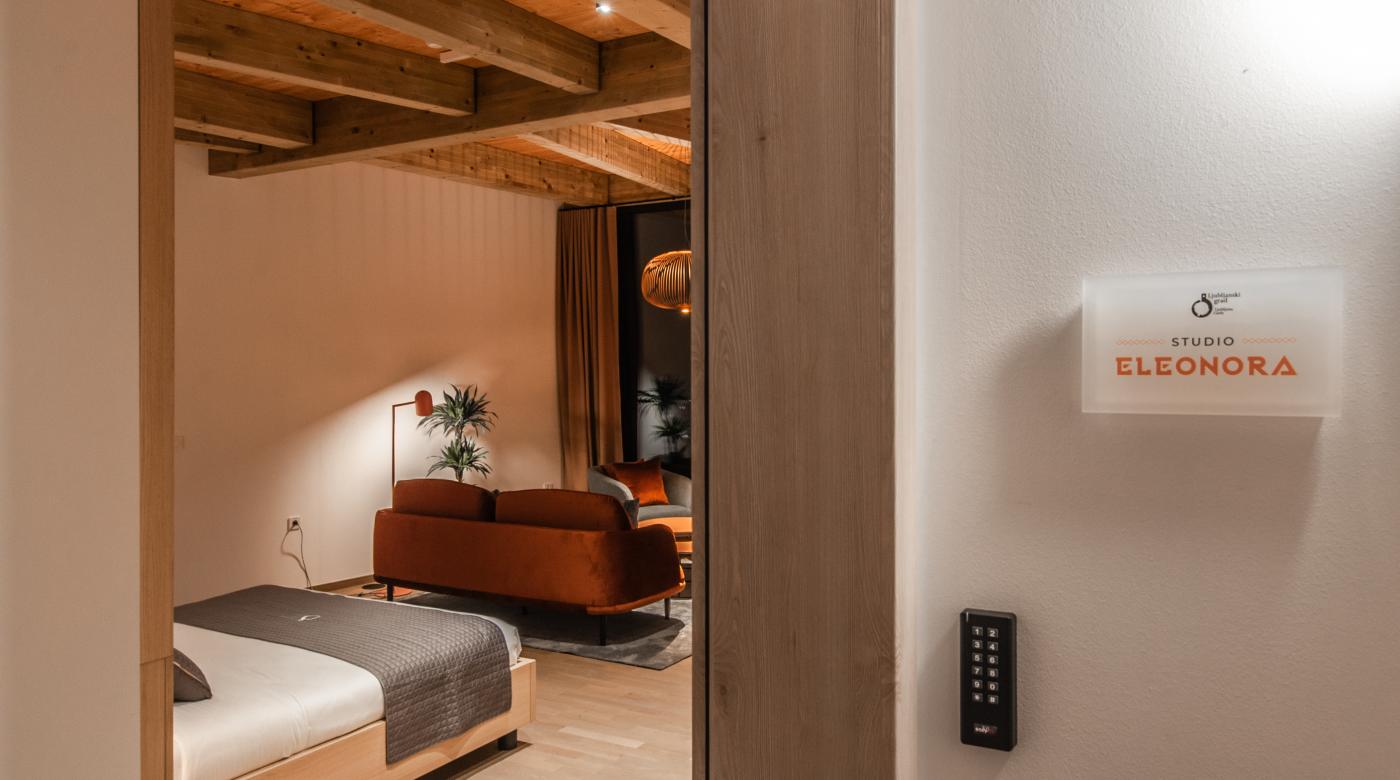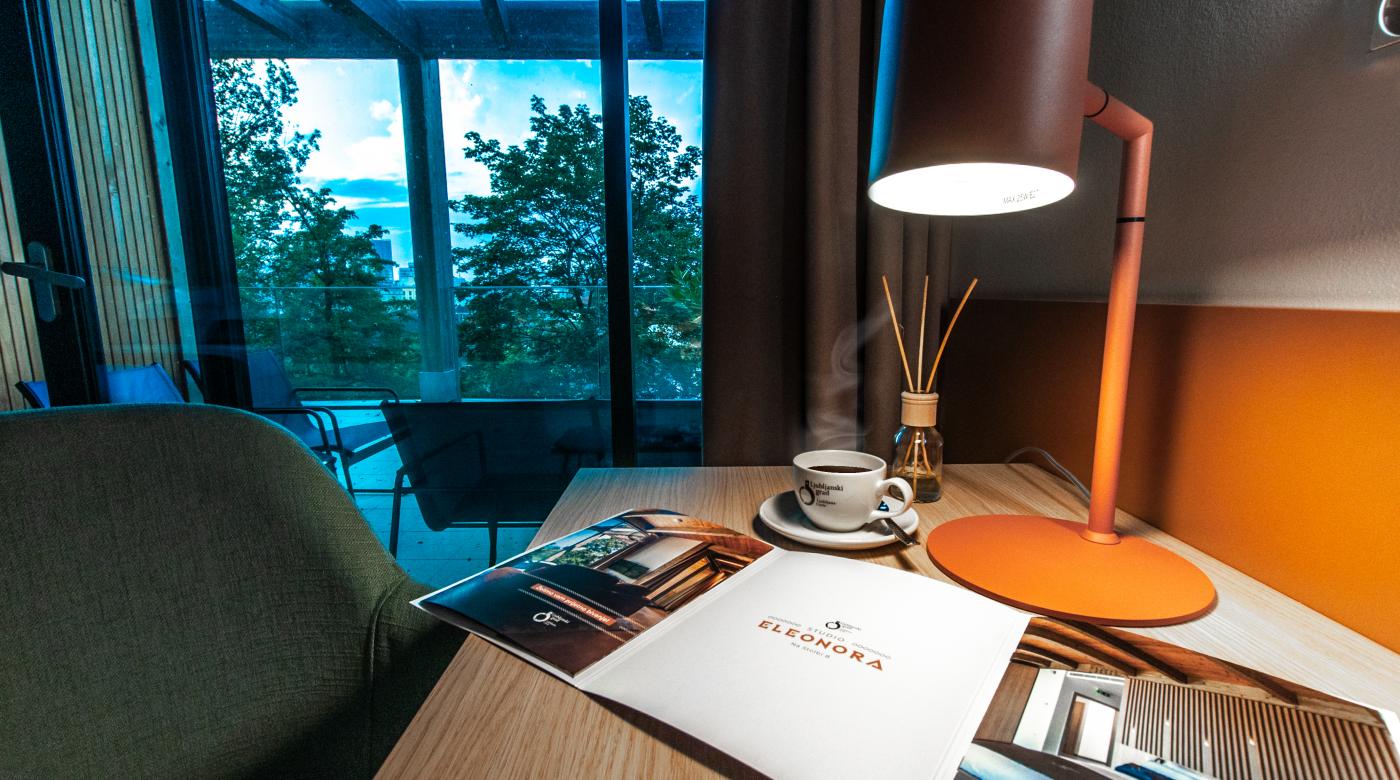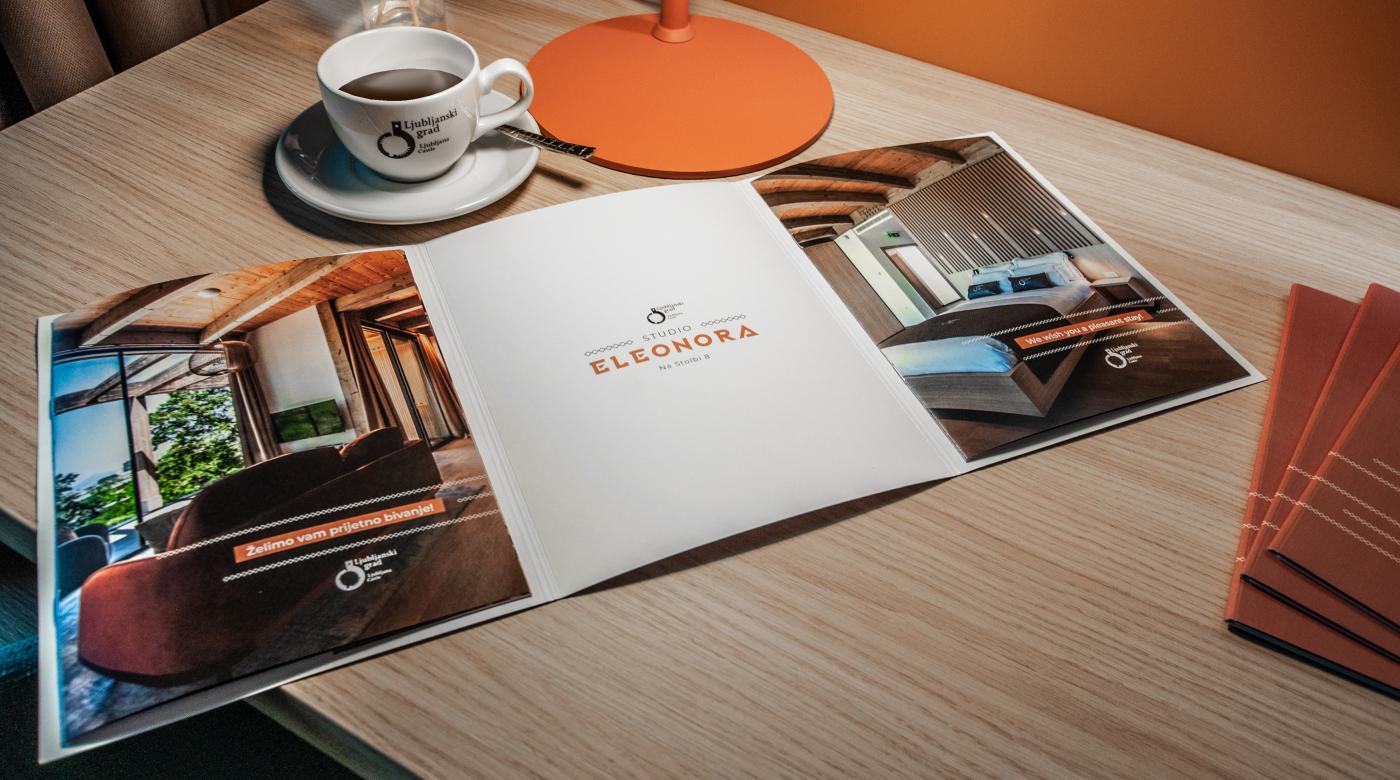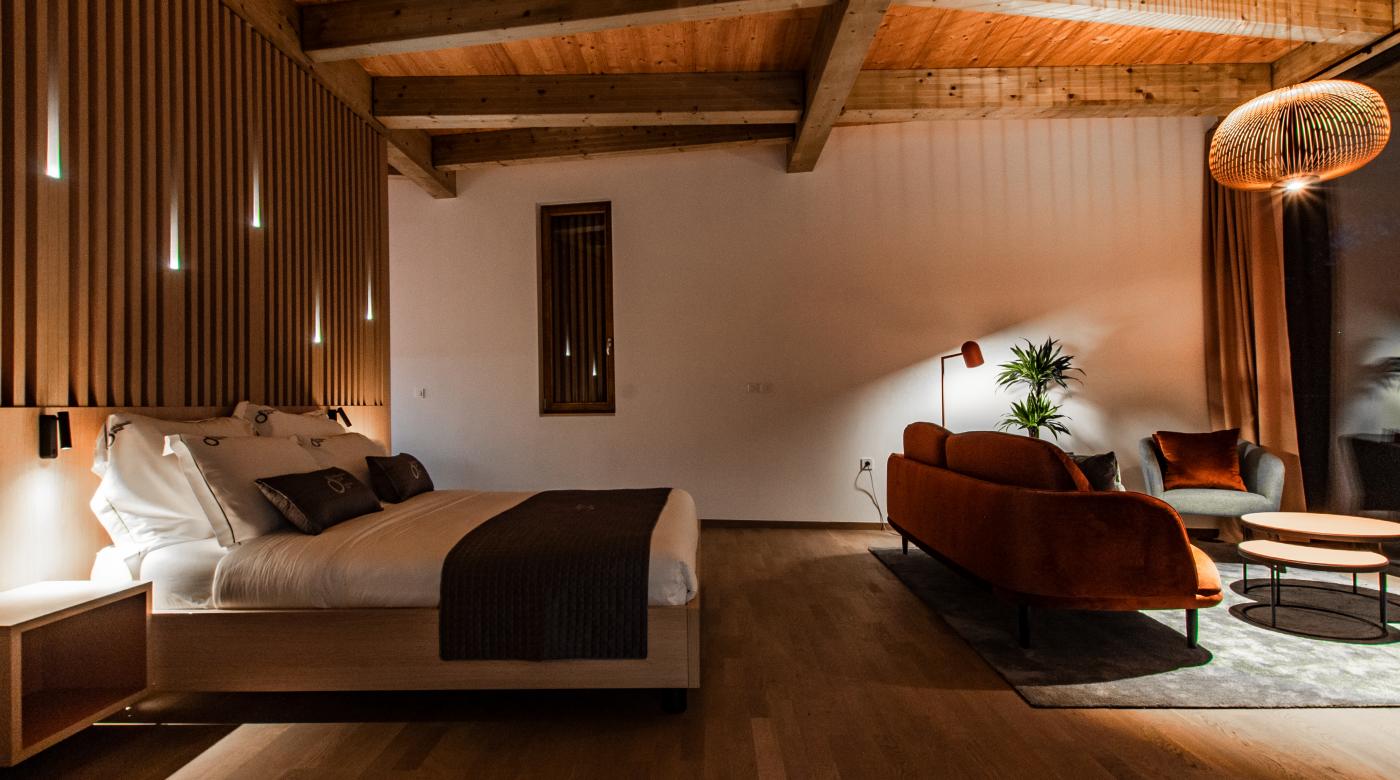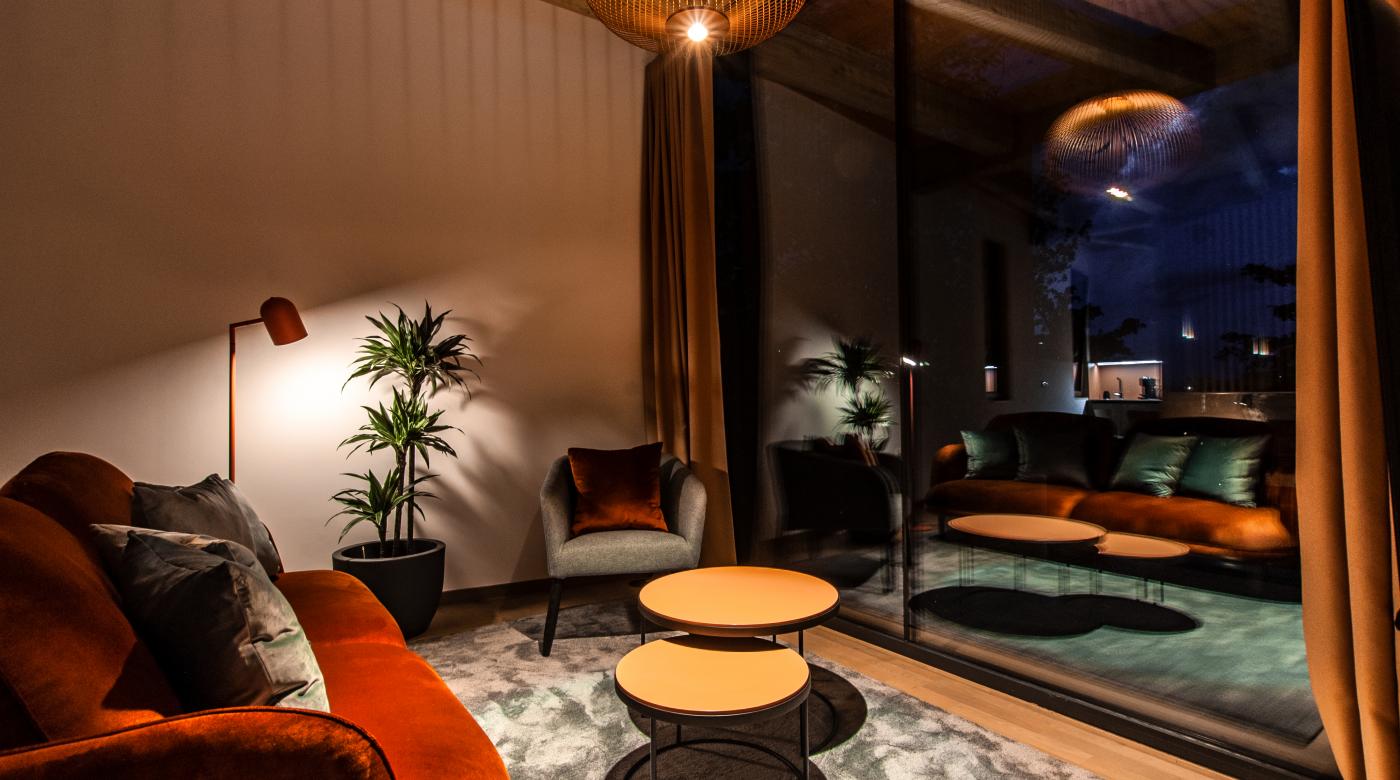 A spacious studio apartment with a terrace with a total size of 74 m2:

•    Double bed with quality bedding made of natural materials
•    Central space with a living room and a TV with cable channels
•    Work corner with a writing desk
•    Well-equipped kitchenette with a dining table (cooker, microwave oven, dishwasher, water kettle, toaster, coffee machine with Nespresso capsules, all necessary small kitchen items)
•    Stylish bathroom with natural cosmetics for personal use, towels, bathrobes, slippers and a hair dryer
•    Shoe cleaning and sewing sets
•    Air conditioning and heating with room regulation
•    Mini safe for valuables
•    Wi-Fi connection
•    Outdoor terrace with a view, equipped with table and chairs
•    Parking space

Price list
Eleonora **** (2 persons)
€115
€150
€200
STUDIO APARTMENT

1. 11. - 31. 3.

1. 4. - 30. 6.

1. 9. - 31. 10.

1. 7. - 31. 8.
Friderik **** (2 persons)
€115
€150
€200
All prices are in Euro per unit per night, 9.5% VAT is included in the price.
The price list is valid from 1 June 2023.

Surcharges:
•    New Year period: in the period from 28 December to 2 January, prices for July and August apply + 30% surcharge. During this period, we accept reservations for a minimum of 3 nights or more for each unit.
•    Payment of tourist tax in accordance with the Decree of the Municipality of Ljubljana and the Promotion of Tourism Development Act (Official Gazette of the Republic of Slovenia, No. 13/18). Tourist tax is not included in the price and amounts to €3.13 per person per day.
•    The supplement for pets is €15.00 per pet per day (with the exception of guide dogs, which stay free of change). Only dogs of small and medium-sized breeds (up to 40 kg) are accepted (there is no weight limit for guide dogs).
•    As an exception, it is possible for a third person to stay (on the couch) with a 20% surcharge.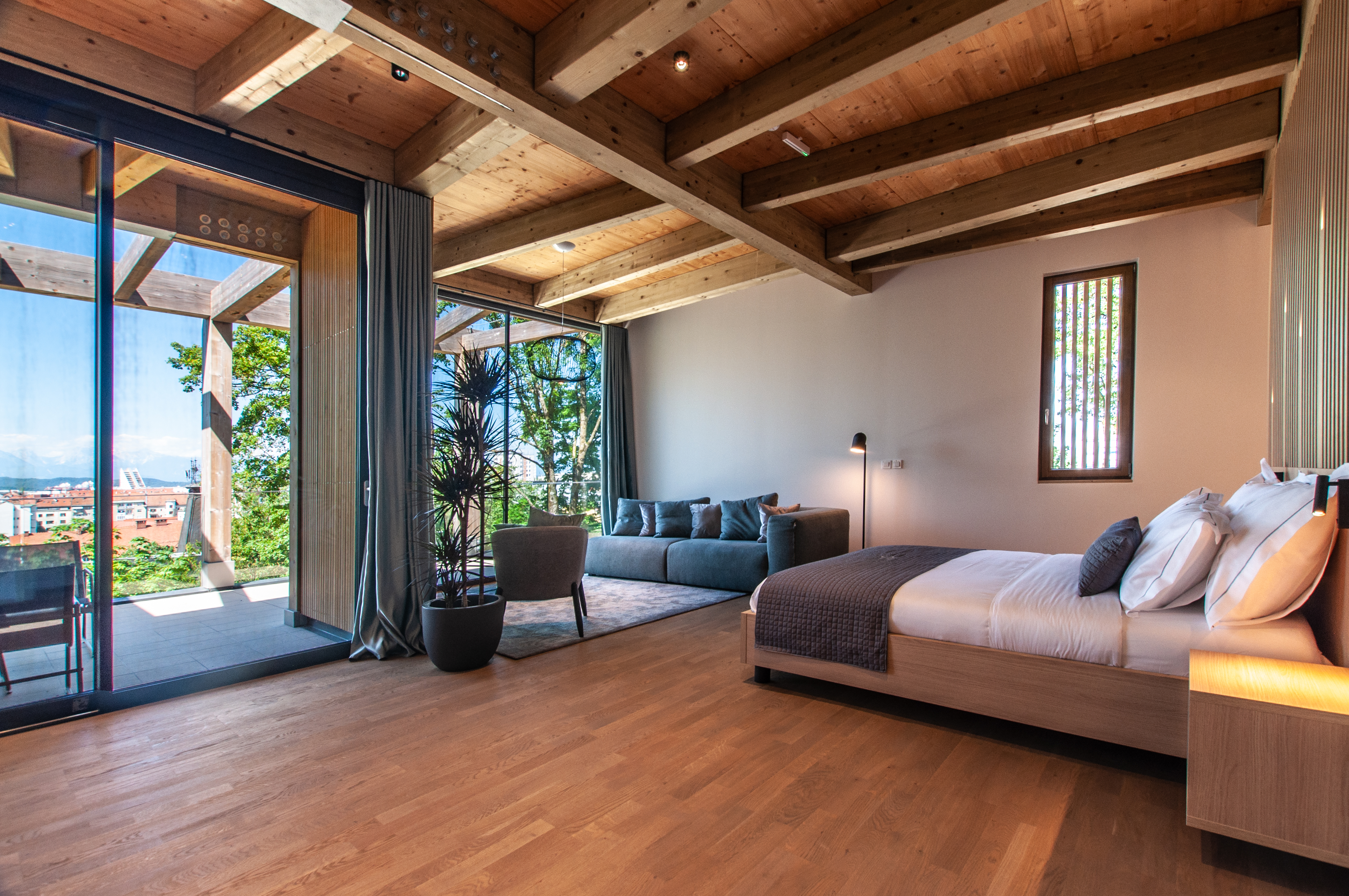 Important information
Arrival: check-in is from 2.00 pm onwards.

Departure: by 11.00 am, unless previously agreed otherwise.

Cancellation: accepted until 7 days before arrival.

Parking: a parking space for each studio apartment is available to guests directly in front of the building.

Pets: dogs of small and medium-sized breeds up to 40 kg are accepted. There is no weight limit for guide dogs. Prior notification of a pet is required.

Smoking: prohibited in the studio apartments.

Contact information: e-mail: studionastolbi@ljubljanskigrad.si; tel.: +386 41 394 886

Other: self-check-in

We Look Forward to Your Call
Contact us for more information, offers and reservations and we will be happy to assist you.