Fluid
The exhibition Fluid will inspire you with a special sense of beauty. Artist Tanja Pak has created hand-blown crystal droplets lit with fibre optics. You are invited to set out on a unique artistic experience.
What to Expect
The installation Fluid was put on display following the artist's first major solo exhibition Whispers in 1998 in the Casemate, which had previously been inaccessible to the public. Fluid was originally built in the space of a cistern with a view of the courtyard as part of a larger exhibition, and then in 1999 it was relocated to its present location and set up in a completely different layout.


"Under the skin of the sky, among the dripping of footsteps, they fade for a moment like airy rain that has disturbed the surface above. They sigh in the enchanted underground solitude and dream millennial stories immersed in the mysterious underground passages.
Through the well, their silent stories ascend to the surface, to the heads bowed over the mirror eye, oblivious to the whispering light of the dripstones hidden just beneath the wall of the ancient well, next to the surface in which the sky above is reflected."

Composer Vojko Sfiligoj wrote music specifically for this work on the occasional its first installation. The installation, which represented a special challenge due to the composition of the terrain, was first created in 1999 and partially renovated in November 2013. The last renovation in year 2022 took place as part of the renovation of the space.
Artist: Tanja Pak
Sound: Vojko Sfiligoj
Lighting: Arcadia
Installation: 1999
Renovations: 2013 and 2022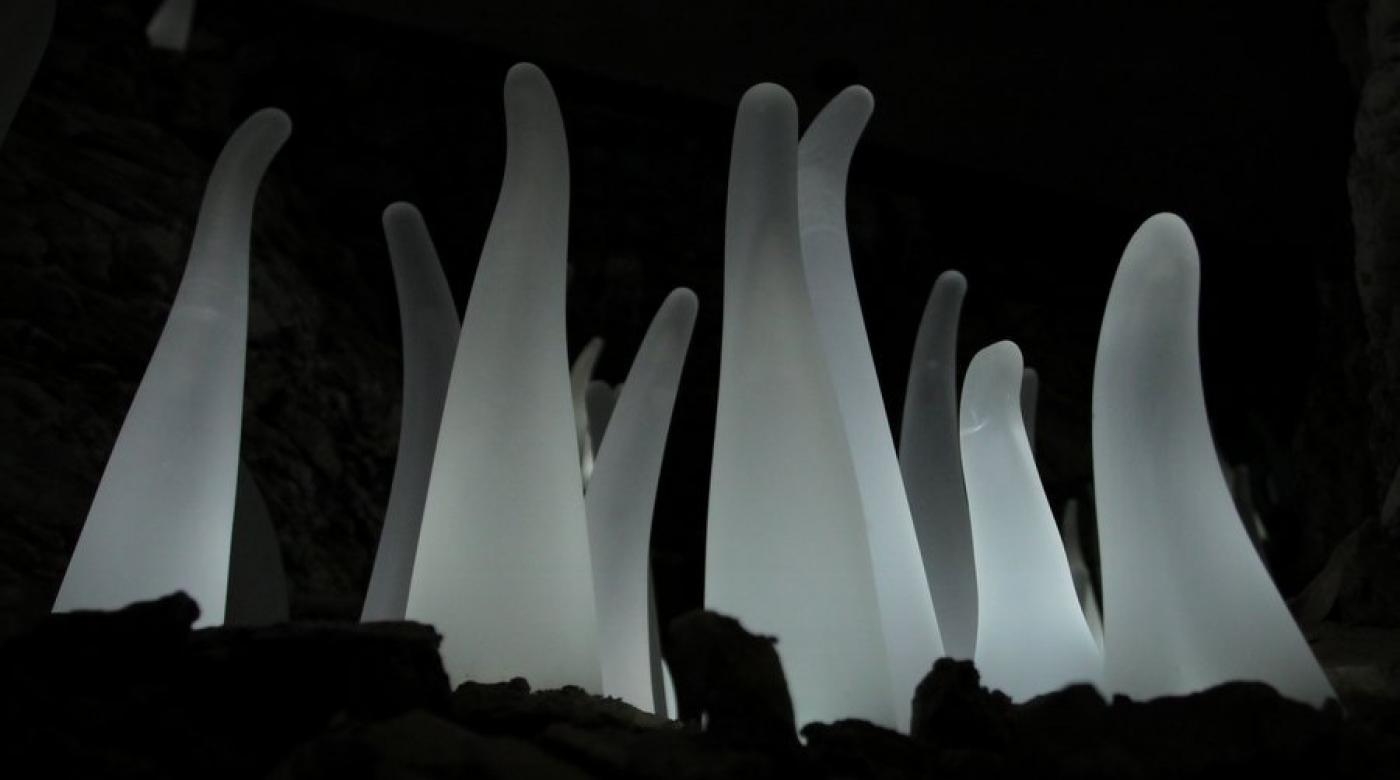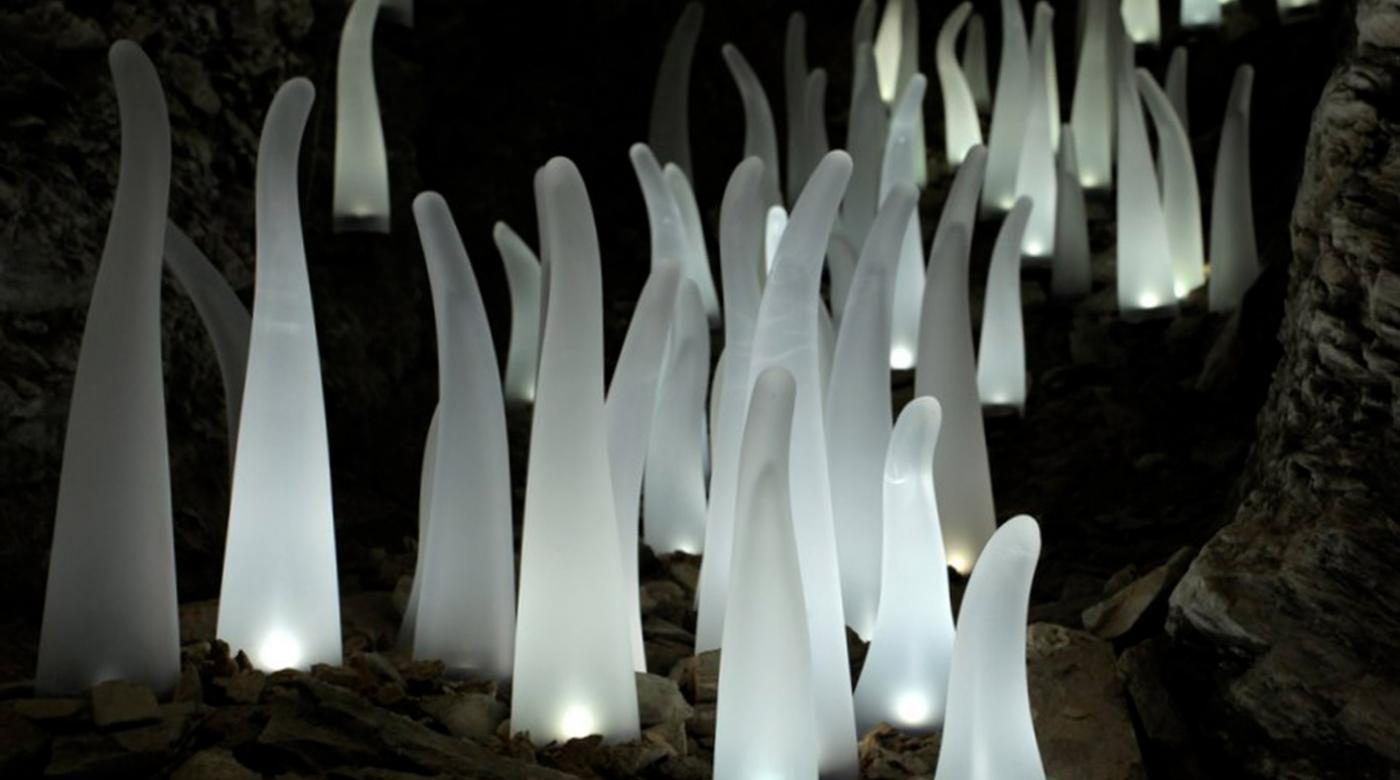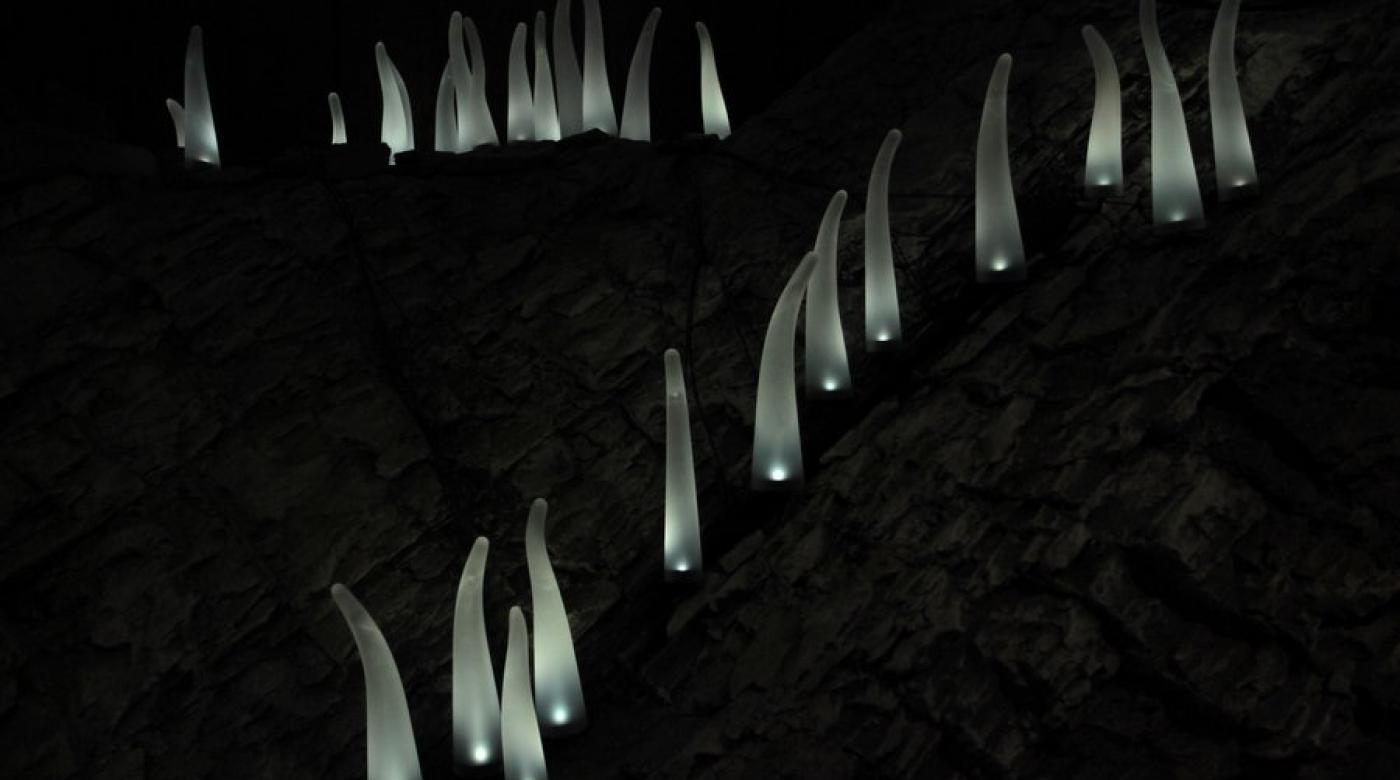 Outline of the Tour
The exhibition can be viewed next to the water-tank shaft in the "S" Gallery. The artist found inspiration for the exhibition in Karst caves, so you, too, should take the time to let your senses become accustomed and fully savour the beauty of what is seen.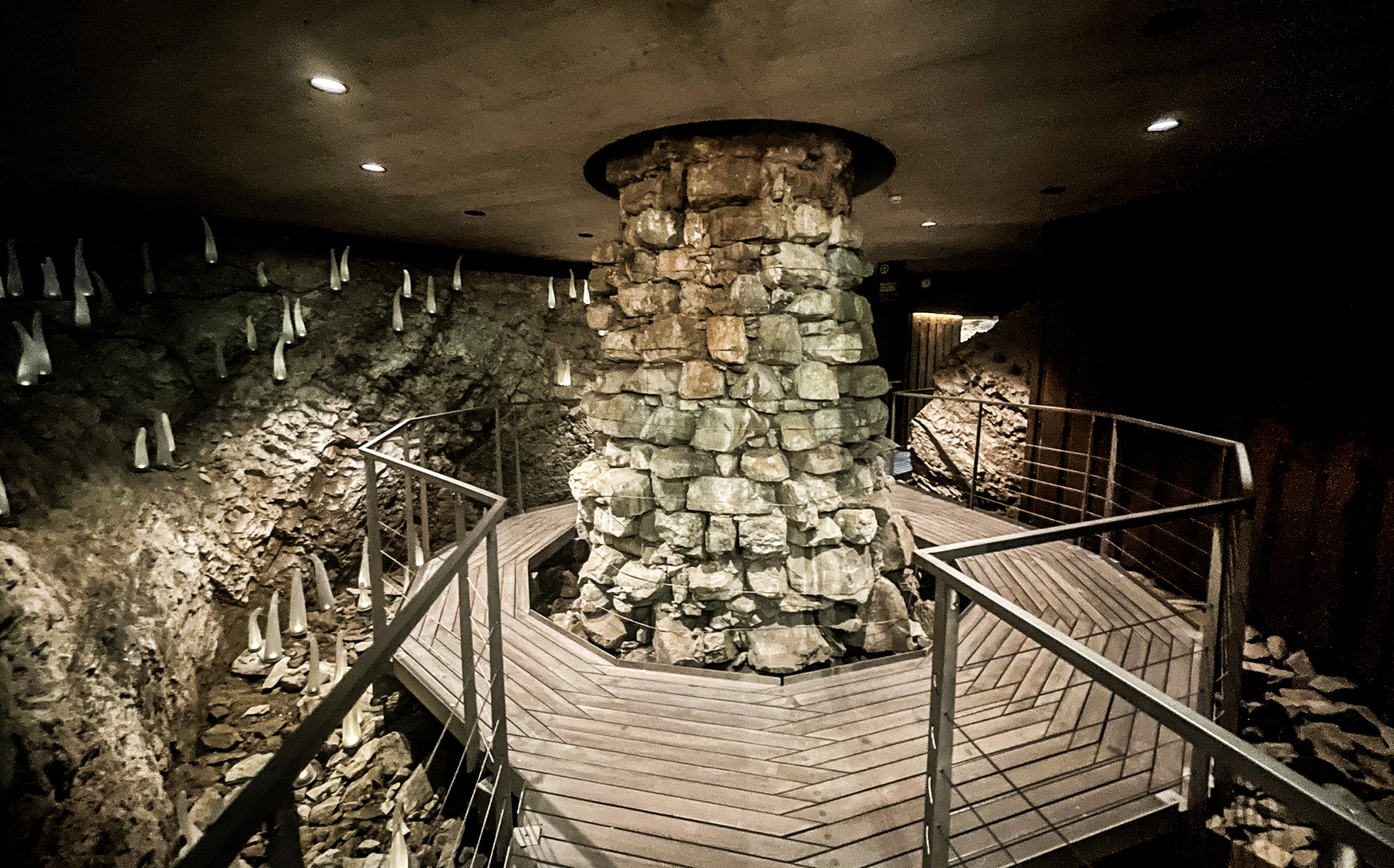 We Look Forward to Your Call
Contact us for more information, offers and reservations and we will be happy to assist you.
For organised groups, it is advisable to book a term for the tour in advance by telephone.