Puppetry has a great deal of significance for Slovenian culture and is an important part of Slovenian cultural heritage.  In honour of Slovenia's great puppet artists and its distinguished puppetry tradition, which dates back over a century, we opened the first puppetry museum in Slovenia at the end of May 2015. It is a multifaceted project that, in addition to exhibiting Slovenian puppets, establishes systematic care in the field of Slovenian puppetry heritage. For visitors, the most interesting part of the project is the permanent exhibition above the Estates Hall of the Ljubljana Castle, where space is devoted to the great puppetry artists and their heroes, and where visitors have an opportunity to learn about the most important milestones of Slovenian puppetry history as well as various puppetry techniques. After viewing the exhibition, visitors will be able to try their hand at puppetry skills themselves in the Castle Theatre, in which puppet performances based on revised versions of original puppet theatre will be staged. From Krek Square, the Puppet Path leads along the funicular railway to both the exhibition space and the Castle Theatre. With its mechanically operated puppet scenes, the Puppet Path is an artistic installation that symbolically links the two participating institutions – the Ljubljana Puppet Theatre and the Ljubljana Castle – bringing together the exhibition and the theatre profession, and inviting visitors to view the Museum of Puppetry,  which addresses a broad target audience, revitalises the capital's cultural offer, and encourages the development of cultural tourism with its educational-interactive content.
The exhibition can also be viewed with the aid of the audioguide system through the Ljubljana Castle. 

Guided Tour of the Museum of Puppetry
A guided tour of the exhibition is possible by prior arrangement. For larger groups, we recommend taking the tour in combination with another programme from our offer.
A supplement to the ticket price is charged for the guided tour: €30.00 for a group of adults and €25.00 for a group of school pupils, students or pensioners.
More information is available here.
The Museum of Puppetry is part of the project "Ljubljana Castle – Museum and Presentation of Puppets", which is financed by the Municipality of Ljubljana and the Ministry of Culture of the Republic of Slovenia within the framework of co-financing projects of public cultural infrastructure of the European Regional Development Fund (Operative Programme Strengthening Regional Development Potentials for the Period 2007–2013, within the framework of development priory 3: "Integration of Natural and Cultural Potentials" and the priority orientation 3.2 "Networking of Cultural Potentials").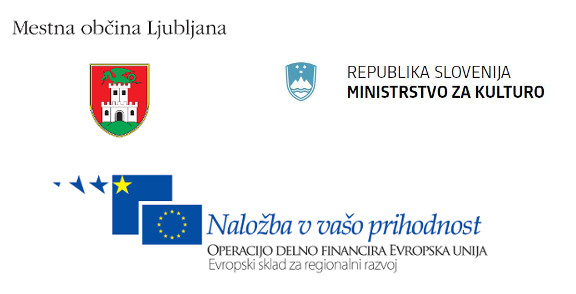 Opening hours
| | |
| --- | --- |
| January, February, March and November | 10:00 - 18:00 |
| April, May and October | 9:00 - 20:00 |
| June, July, August and September | 9:00 - 21:00 |
| December | 10:00 - 20:00 |
Museum of Puppetry
+386 51 617 779